Food culture shifts now redefine the business landscape
What is soup? For decades, its iconic reference standard in the packaged food aisle was a red and white can that required added water for preparation. Hearty to be sure, a bit salty, and yes, those mushy veg, pasta and protein chunks. For years these cans held absolute reign in the soup category. Campbell's was the Kleenex of soup. Weather predictably determined volume movement at retail. Colder days meant more can velocity. That's all you really needed to know about the soup business.
Then the world changed. Reinvention is occurring at a pace never before imagined as new companies with an eye on what matters to evolving consumers, create new products that have healthy and higher quality embedded in their DNA.
The heat index on soup has gone cold – as in cold, drinkable soup that operates as a hand-held injection of goodness now 'coursing' through all dayparts from breakfast energy boost to heartier snack solution to dinner accompaniment. And in doing so, tearing up the notions of what soup is – while daringly extending its value proposition far beyond lunch staple.
So what is the future of food? Look right inside the bottle of ZÜPA NOMA, where you'll find an array of certified organic vegetables puréed with other well-known symbols of healthy like turmeric, spirulina, lemongrass and apple cider vinegar. Their proposition: From Farm to Bottle. Unique culinary-inspired flavors like Beet Orange Basil that hit hard on nutritious portability.
We interviewed ZÜPA NOMA's knowledgeable, erudite VP of Marketing, Jen Berliner on their company's place in the shifting food landscape. This is how the new world order in food foretells the food world's future.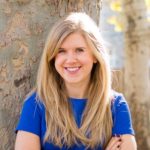 Jen Berliner, VP of Marketing, ZÜPA NOMA
Emergent: We're seeing significant shifts in consumer preference from highly- processed products to fresher versions such as ZÜPA, what's driving these changes?
Jen: Everybody knows generally about 'eat your vegetables'. But now there's more awareness of fiber benefits, healthy fats, as well as concerns like presence of gluten or GMOs. People are taking their health into their own hands. And they are looking for food options with a mission. Consumers are simply more aware. The Internet and social media supplies a big pipeline of information about concerns like added sugars in food. So people are asking how can I make changes?
Emergent: Health and wellness is an overarching lifestyle consideration for many consumers, how does this impact your business strategies?
Jen: The ZÜPA NOMA brand exists in support of healthier lives. We offer blended organic vegetables in a more convenient and accessible form. People live busy lifestyles and don't have time to chop, peel and puree vegetables into a drinkable soup.
We are creating a lifestyle-friendly solution. Our goal is to become a part of people's daily routine. And our e-commerce platform allows people anywhere to get our products. We're relatively new on the scene, but we're seeing an amazing response. I know of consultants on the road who order our products for delivery to their hotel rooms.
Emergent: Big food brands provide a significant source of promotion spending to retailers, how do you answer the question buyers consider about how to help move your product from cold case to cart?
Jen: There's no question big food companies have advantages due to their size and depth of resources. But I would say retailers also recognize being on trend with consumer preferences matters. We think the path to growth is through true partnerships with retailers where we work together to optimize facings, pricing and education at the store level. I would also say for us, selecting the right retail partners is important; those that are aligned with us and see this [ZÜPA] as a good strategic fit. We work together to bring the right level of education to the store, and invest in field marketing. And especially sampling: it's when you see those eyes light up after a consumer tastes our product. That's a real 'aha' moment.
Emergent: Food industry studies show transparency and visibility to the supply chain are now part of food purchase considerations, especially for millennial consumers, how are you addressing this interest?
Jen: Transparency is important to us, so we do everything we can on our website to share information on our certified organic ingredient sources and how we make our products. We think that education is important to our growth so we're doing everything we can to tell our story. We have a robust customer service team for a company of our size, and work to be available to customers to answer their questions one-on-one.
"Just because it's green doesn't mean it's healthy"
ZÜPA NOMA competes in the cold case with other HPP-made cold-pressed juice products. While there's a shared claim of nutrient density and higher quality organic ingredients, Berliner observes that the nutrition delivery story needs a closer look. ZÜPA NOMA offers a drinkable way to get your organic veggies that comes with all the fiber and vitamins by pureeing the entire ingredient, skin and seeds included. "What it doesn't come with is all the sugar grams you'll find in some of these juice products," she said.
Emergent: What's the future of packaged food business look like to you?
Jen: There is an overarching drive to clean labels, simple ingredients that people understand. It's forcing evolutionary changes in the food industry. Legacy businesses are trying to adapt and change.
(However) the speed to market and to innovation has increased dramatically. Smaller companies like ours can move faster and can be more nimble in answering consumer food needs and interests.
Perhaps most notable is the rapid pace of change. Innovation is occurring at break-neck speed with development cycles moving from years to months. Innovations like ZÜPA NOMA are arriving on the scene almost daily as new solutions create new categories that are often married to the symbolism consumers now look for:
Higher quality
Sustainably sourced ingredients
Culinary-inspired recipes and adventurous flavor profiles
The certification check boxing like Whole30, Paleo, Non-GMO and Gluten-Free
Along with a higher purpose and mission that extends benefits to the environment and a reimagined future of the food system
Perhaps the most important piece of guidance in here is the underlying synergy between these new food brands and food culture changes. Not every new idea will succeed. Some will remain distant bit-part players while others will become the new mega-stars of the food industry firmament. The difference between grand slams and base hits will be in how their respective value propositions are addressed, and how close each comes to solving real consumer desires – and tasting great while doing it.

We think Berliner and her team at ZÜPA NOMA are likely to be winners in this new game given their relevance and responsiveness to: the coalescing of real healthy solution; portability in a world that loves this attribute; multiple occasion usefulness; and culinary-friendly recipes and unique flavor profiles.

Can't wait to see what's next.

Looking for more food for thought? Subscribe to our blog.

Bob Wheatley is the CEO of Chicago-based Emergent, the healthy living agency. Emergent provides integrated brand strategy, communications and insight solutions to national food, beverage, home and lifestyle companies.  Emergent's unique and proprietary transformation and growth focus helps organizations navigate, engage and leverage consumers' desire for higher quality, healthier product or service experiences that mirror their desire for higher quality lifestyles. For more information, contact [email protected] and follow on Twitter @BobWheatley.

Tags: