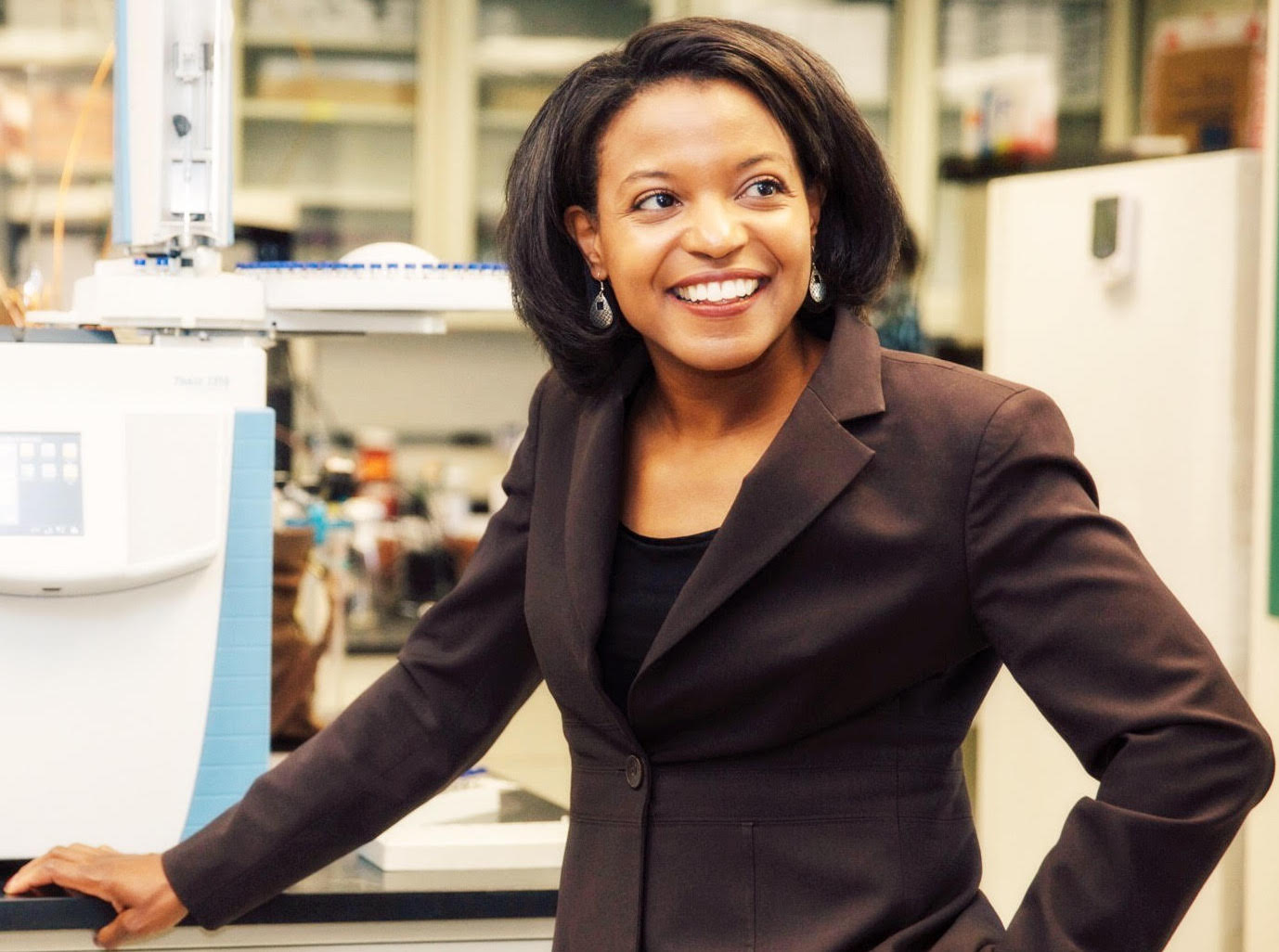 June 30th, 2020
Posted by Emergent
brand marketing, change, Emerging brands, Emotional relevance, food experiences, Food Trend, Growth, Healthy lifestyle, Higher Purpose, Insight, Marketing Strategy, Transformation
0 comments on "Dyson's Moonshot to Transform Meat Industry"
Air Protein creates first ultra-sustainable proteins
If the pandemic created one positive outcome for Americans, it has been the most potent force in history to elevate the importance of health and wellness to consumers. Already a rising cultural priority, COVID-19 serves as a compelling motivator for people to further invest in their physical health by elevating the quality of what they eat and drink.
Witness the skyrocketing popularity of meatless meat, advanced by first making a product that accurately replicates the taste and eating experience of animal meat but sourced from plants. Survey after survey in the food industry has verified the general growing interest in consuming more plant-based foods because people believe it's a healthier option. As a result, the alternative meat business is forecasted to reach 40 to 50 percent of the $1.4 trillion global meat industry by 2029.
Now on the horizon comes a new company and food-making technology that promises to create the most sustainable meat alternative on earth. Meat that requires no agriculture, no animals and yet delivers a nutritionally superior, complete higher protein product than anything created from a chicken, pig, cow or plant.
A funny thing happened on the way to the moon
During the massive run-up in the 1960s in its bid to put a man on the moon, NASA continuously launched better, bigger spacecraft while another experiment was going on behind the scenes – one that was eventually shelved and forgotten. The premise was based on nourishing astronauts with food that could be created in space, and the tool for this genius idea was carbon transformation. Said more simply, converting carbon dioxide exhaled by the crew into food. Experiments were conducted but eventually pushed aside in favor of other lunar landing priorities.
Pleasanton, CA-based Air Protein, helmed by MIT physicist Dr. Lisa Dyson, is on a new mission to take the carbon transformation ball all the way down the field and put it in the culinary end-zone. "More and more people are starting to consider the harsh reality of our food system as a global contributor to greenhouse gases (GHG) and climate change," explains Dr. Dyson. "Our agricultural system produces more GHG than all of the fuel-burning sources of transportation combined. When you mix that with the finite limitations of available land and water resources for farms, ranches and fisheries, you know it's going to be nearly impossible at some point to feed a rapidly growing global population."
Dyson's moonshot is a fascinating recipe of uniquely combining carbon dioxide, oxygen and nitrogen with renewable energy, water and nutrients, then adding common microbes in a fermentation process similar to making wine or cheese. The high protein flour outcome of this brewery-like approach is turned into authentic meat analogs by using pressure, temperature and natural flavors. Her sustainable "Air Protein Farm" operates more like a yogurt making facility than meat processor.
While a steak requires two years of dutiful cattle raising that consumes a significant amount of natural resources, Dyson's ultra-sustainable meat comes to fruition in just four days.
Air Protein's process helps avoid two current concerns of conventional meat infrastructure revealed during the coronavirus outbreak:
Dangers of meat packing plants becoming hyper-spreader environments for the virus.
The resulting scarcity and higher prices of various meats available to consumers at the grocery.
Alternatively, the Air Protein carbon footprint is negative. All of this becomes more plausible when you consider that carbon chains are the essential building blocks of all fats, carbohydrates and proteins. Scientists refer to carbon as "the backbone of life" because, along with water, it is the primary element that makes up all living things.
Sustainability emerges as part of the path to purchase
People everywhere are experiencing a transformation of their own in adding higher purpose, mission, beliefs and values to the shopping list of what they want from food brands they prefer and purchase. The International Food Information Council in a recent national pandemic-inspired survey of consumer behaviors found the impact of environmental sustainability is on the rise as a priority, with 39% of consumers saying it is now a factor in their buying decisions. More than 40% of respondents said it is important for food makers to have a commitment to sustainability, recognition that people are more aware now of limited natural resources and the effect of society and industry on climate change.
Sustainability practices and behaviors clearly matter to people. Dyson believes Air Protein's emerging story will be a game-changer at the supermarket meat case where retailers are increasingly on the hunt for brands that fulfill the shoppers' wishes for sustainable choice.
Climate change became the call to arms
The horrible devastation wrought by Hurricane Katrina that claimed more than 1,800 lives and left $125 billion in property damage, much of it in New Orleans when the levees were overcome, served as a Road to Damascus experience for Dr. Dyson. While there she labored to help restore a city overcome by a natural disaster that many assigned to the accelerating menace of hostile weather patterns borne of climate change. Dyson vowed to make solving the rampant build-up of greenhouse gases (GHG) an avocation, leading to a partnership with MIT colleague Dr. John Reed and the eventual genesis of a new company named Kiverdi.
"My experience in New Orleans was life-changing. I decided to develop solutions that would combat climate change. During the years following, it became clear to me that our food system is a major culprit in this unfolding crisis. The world's population is expected to reach 10 billion by 2050, how to feed everyone sustainably and affordably is the big question we intend to answer," she said.
The supreme irony of Air Protein is its intention to make food from carbon dioxide. As if meat were to become a new kind of photosynthesis that turns protein creation on its head – not as a contributor to greenhouse gases but also an effective eraser of this global temperature-raising threat. Ultra-sustainable meat may become a center of plate, culinary chess piece to satisfy the appetite while refusing to exact an enormous toll on the environment. That no plants or animals are involved means there is an embedded promise of a high-quality protein source that is generously renewable, kinder to the environment, scaleable and thus plentiful.
The premiumization of palates
Food culture in America has undergone a makeover as the quality of cuisines, ingredients, cooking techniques, kitchen tools and culinary expectations have risen. From the days of Hamburger Helper and Cheese Whiz, people now find themselves eating Michelin star quality cooking at the corner gastro-pub.
The successful strategic gamesmanship of plant-based meat like Beyond Meat and Impossible Foods, was their insightful move not to make an improved Vegan burger for Vegans. Rather, to deliver an alternative that could satisfy the sensory, gustatory preferences of the most ardent meat lovers. In doing so, these companies reimagined veggie burgers as plant-based protein, opening a new chapter in food where taste trade-off to achieve better-for-you was not required.
This feat is not lost on Air Protein founder Dr. Dyson. With consumers moving rapidly to embrace alternative meat, she sees Air Protein's probiotic production tech as the next generation category. She has chefs working alongside food science experts to ensure that deliciousness is right there with the heaping tablespoon of 'feel good' about not harming the environment with every forkful of her chicken made without the chicken. "We are tuned in to the requirement that our products must deliver on the taste, flavor and eating experience of animal meat, the plant-based hamburgers have shown that when you hit the eating experience squarely, the purchases will follow and repeat," she said.
The next generation of meatless meat is coming
Who knew that exhaling combined with microbes could build a protein? It took NASA to start the ball rolling and Dr. Dyson and her team to hit the three-point basket at the buzzer. "Because our protein production process requires no farm, no agricultural input or animal, our ability to scale is not governed by supply chain conditions. The COVID-19 influenced meat shortages we've seen remind everyone that the food system as we know it can be compromised. We're excited because our game-changing technology can create a reliable, sustainable supply of meat products that are better for you and infinitely better for the planet at the same time," she said. Context provides dramatic proof: Dyson says it would take a farm the size of Texas to produce the same amount of meat Air Protein can deliver from a production facility as small as the footprint of Disneyland.
Air Protein is a category-defining company now in the midst of an equity capital raise and expects this round to provide the required assets to take the last lap to commercialization and retail launch. "What's exciting here is our cost base to produce meat. We will be able to market our products at an affordable price, which in this economy will be important. Our goal one day will be to help economically feed the world from the platform we're building now," reports James D. White, Executive Chairman of Air Protein, and former CEO and President of Jamba (formerly Jamba Juice Company).
This dynamic duo believes Air Protein will eventually become the reference standard for ultra-sustainable meat.
Can't wait to try her chicken at the corner grocery with a salad. One day you'll probably find it on the moon.
Editorial note: Emergent extends our thanks and appreciation to Dr. Lisa Dyson and James White for participating in this important story.
Looking for more food for thought? Subscribe to the Emerging Trends Report.
Bob Wheatley is the CEO of Chicago-based Emergent, The Healthy Living Agency. Traditional brand marketing often sidesteps more human qualities that can help consumers form an emotional bond. Yet brands yearn for authentic engagement, trust and a lasting relationship with their customers. Emergent helps brands erase ineffective self-promotion and replace it with clarity, honesty and deeper meaning in their customer relationships and communication. For more information, contact [email protected] and follow on Twitter @BobWheatley.