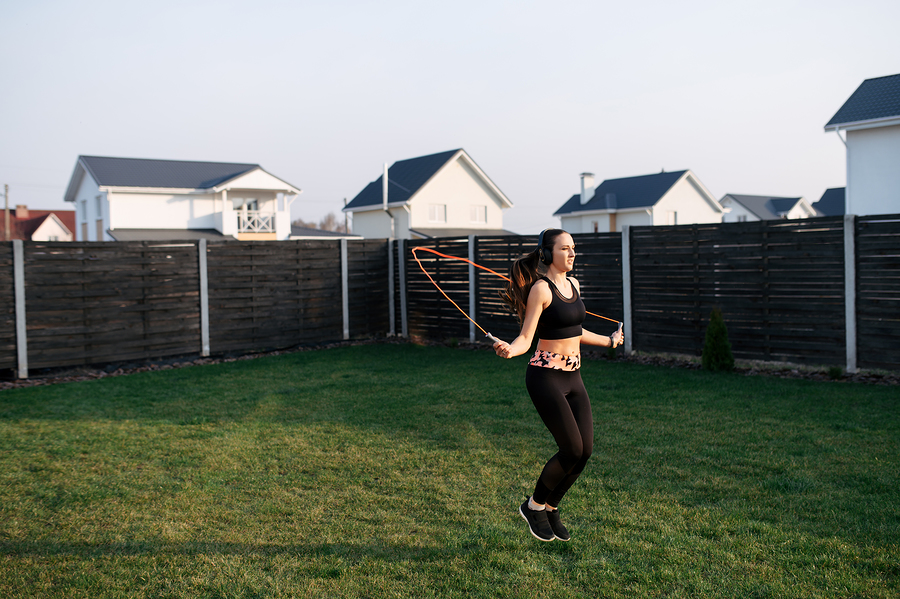 April 15th, 2020
Posted by Emergent
brand marketing, brand messaging, brand strategy, branded content, Content Marketing, Digital marketing, food retail strategy, Healthy lifestyle, Healthy Living, Higher Purpose, Human behavior, Marketing Strategy, Navigation, Restaurant trends, Transformation
0 comments on "Consumer Health is the New Wealth"
Cultural shift impacts marketing strategy
Your marketing planning and strategic game plan will need to change to maintain relevance as the global pandemic creates a seismic cultural shift in how people behave and how successful relationships are formed between brands, retailers and consumers.
Here's what you need to know about the basis of these transformative differences and their impact on your strategic communication plans.
The pandemic has served as the world's greatest and most impactful, harrowing lesson on vulnerability. Regardless of age, income, career or social status, COVID-19 has reached into every corner of society to show that a highly contagious, invisible disease can move quickly and freely to impact every aspect of social and family life, career, health and wellbeing.
According to a recent survey conducted by the American Psychiatric Association, more than one-third of Americans say the pandemic has had a negative impact on their mental health.
Economic disruption, societal upheaval and social isolation have generated lasting deviations in how people behave – working to permanently alter life priorities and preferences. What people cared about in December of 2019 is radically different today and isn't likely to subside in the future.
What was once important is less so now
The accumulation of assets and material wealth as evidence, goals or symbols of life success and fulfillment have fallen away, replaced by health and wellbeing as the new marker of desired "wealth" and personal success.
Anxiety, stress and loss of control have also created an open opportunity for brands and businesses to be a source of credible guidance on more mindful living, and reasserting lifestyle control with investments in personal health and wellness. It cannot be understated: the foundation of brand building is moving away from a transactional approach sewn into the fabric of marketing thinking for the last 50 years. It is resettling now on the requirement to create deeper meaning and a more personally-relevant, useful brand value proposition.
Simply said, you're going to have to genuinely care deeply, organizationally, about the health and wellbeing of your customers and consider how the brand can contribute to improving their lives. This may sound like a water is wet statement, but in truth, it is an entirely different way of looking at the brand-to-purchaser relationship.
Moving from features, benefits and price cuts to empathy and care
Repeatedly stating 'we're in this with you' isn't sufficient. Brand and business behaviors must match the cultural shift to managing health and wellness – and operate in sync with how consumers are living and how their needs have morphed.
Higher purpose marketing is first about valuing the customer relationship in a different way. We can define it as putting the brand and business 'in league' with the consumer on their life journey, looking for ways to be of tangible value as they seek answers to some significant questions about how they should live and what the future holds.
This more empathetic view of how to communicate should be based in ongoing, continual investments in consumer insight research, designed to assess their attitudes and concerns in a downside of the curve and eventually post-pandemic world. When the brand is able to accurately mirror consumers' views and desires, the opportunity for relevance is secured, and permission for a conversation is earned. 'Talking at' people about features and benefits is a sure pathway to disconnect because it casts the brand as hero of the storytelling rather than the consumer – who must be the hero in all brand outreach.
Data underscores the shifts in behavior
According to a recent national survey by Bernstein, nearly 60% of consumers report a surge in scratch cooking at home.
35% say they care deeply about their wellbeing.
30% say they plan to eat more healthfully.
38% are looking for real food ingredients and packaged products with simple labels.
In fact, the study reported that health and wellness is on the rise as a key consideration when people shop for food. Consumers say they will increase consumption of vegetables, fruits and other fresh foods, while they reduce purchases of highly processed products and foods that are high in fat, sugar, carbs and salt. The current spike in sales of processed packaged foods is likely to be short-lived. Consumers post-pandemic will worry less about emergency stock-ups and instead turn their attention to managing their own health and wellbeing.
In a related study by AMC Global and reported in Food Navigator, 52% are increasing their use of online grocery shopping platforms, and 25% say they expect to continue using online channels after the restrictions are lifted.
38% plan to more fully support local businesses and product sources.
32% expect to continue cooking more meals at home.
35% intend post-pandemic to spend more time with their families.
Post-pandemic planning insights
For food, beverage and lifestyle brands and retailers, health and wellbeing should be a centerpiece in your messaging strategy and given consideration as a focus of content creation strategies. It is the most important and viable way for consumers to regain control of their lives, and to address what is now one of the most significant concerns they have: protecting themselves and their families from immune system vulnerabilities, while enhancing their comfort and wellbeing.
A more holistic view of health and wellness should factor in stress and anxiety as a key component in healthy living strategies by offering guidance and information on ways to cope. Meditation and exercise can be an important way for consumers to administer self-care and address the uncertainty they continue to face in their lives.
The dynamic in how brand relationships are created will increasingly be based on reciprocity and operating in a manner that demonstrates the consumer's welfare is a top priority, thus why transparency and trust creation will need to be addressed in communication and operations strategy.
The forced changes in routine home food preparation arising from the stay-at-home order, is likely to be permanent as consumers experience the benefits of exercising greater control over ingredients, portions and preparations. Brands should be working hard to operate as guide, coach and inspiration for aspiring home chefs who want to hone their skills and feed their creativity. Equally so for home-based exercise and fitness activities.
The pivot by foodservice operators to offer meal kits, groceries and culinary advice, is also likely to be a lasting business model change for the restaurant industry. Which brings us to the growing importance of the home as a centerpiece for social interaction, safety and security and now a place of work. This will favor digital-first thinking and enhance the value of media consumed online and at home.
E-commerce channel is going to get more and more use as the systems improve and the friction in ordering and accurate, timely delivery is removed. Brick and mortar retail will have to strategically shift to facilitate a more seamless experience in omni-channel shopping behaviors. The importance of web site and email marketing should rise as consumers increasingly look for helpful, valuable engagement rather than access to what is at most self-promotional or least an online brochure.
The efforts you make to invest in building social channel communities will get more productive as the brand voice moves further from self-promotion and more fully into offering useful lifestyle guidance and direction. This will facilitate a more interactive environment and encourage consumers to share their own stories, interests and concerns. Social proof is a vital part of creating belief and credibility with your best users and attracting new fans to the brand. If you want to attract to new fans to the brand, you need to start by being a fan of theirs!
Finally, people believe other people more than they do corporate voices. To the extent you are engaging outside third-party voices in brand communication, you have the opportunity to humanize the brand and create more authentic messaging. In fact, building a more human-like brand is a critical component to acquiring trust. Great care should be exercised in how paid influencers are deployed as the consumer increasingly sees these voices as compromised and less trusted.
Emergent is an expert resource to help you develop post-pandemic plans and strategies.
Do you need support in consumer insight research to help inform your planning?
Would guidance be helpful on building optimal messaging strategies and content creation programs?
Would it be of benefit to have a creative resource help think through the evolutionary changes that will be required in how you go to market?
Let us know if you would like to talk informally about what comes next.
Looking for more food for thought? Subscribe to the Emerging Trends Report.
Bob Wheatley is the CEO of Chicago-based Emergent, The Healthy Living Agency. Traditional brand marketing often sidesteps more human qualities that can help consumers form an emotional bond. Yet brands yearn for authentic engagement, trust and a lasting relationship with their customers. Emergent helps brands erase ineffective self-promotion and replace it with clarity, honesty and deeper meaning in their customer relationships and communication. For more information, contact [email protected] and follow on Twitter @BobWheatley.