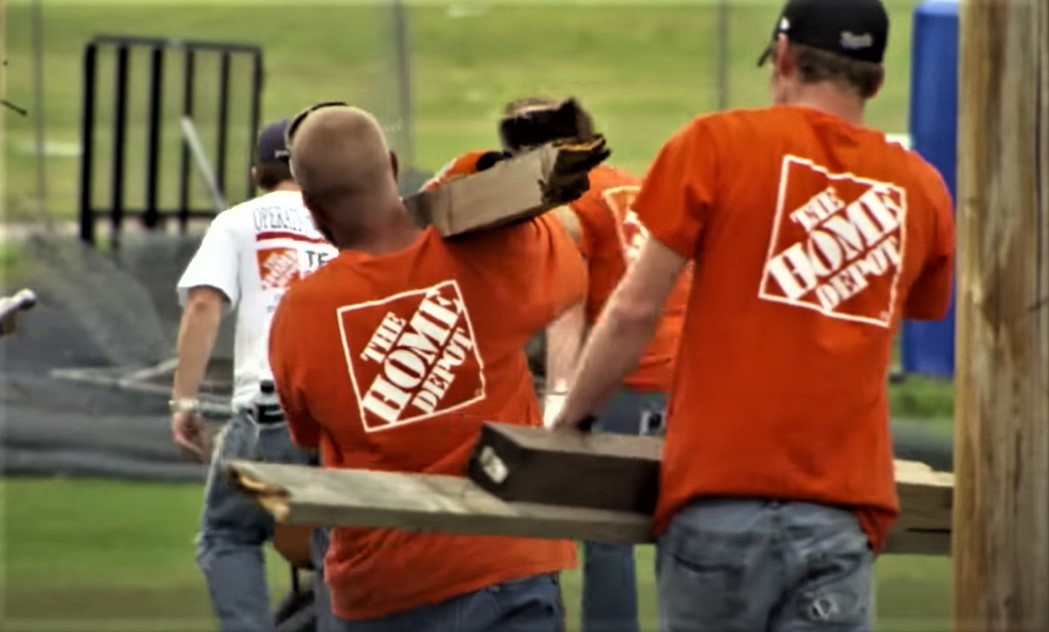 January 30th, 2023
Posted by Emergent
brand marketing, brand messaging, Brand preference, Brand trust, branded content, CMO, Emotional relevance, Higher Purpose, storytelling
0 comments on "Could Home Depot Be One of the Most Trusted Retail Brands on Earth?"
Why Trust is the Engine that Drives Business Growth
"Trust takes years to earn, seconds to break and possibly forever to repair."
Stephan Houraghan
Trust is fundamental to brand success, to sustainable business growth, to forging relationships with consumers, to any hope of genuine engagement. Yet trust creation often isn't an articulated, strategic component of the business and marketing plan.
Yet when trust breaks out, it is transformational, even monumental in terms of its impact and ability to help lift the vitality of a brand over time. Why so? Truth be told, we confide in and share attention with people we trust. Similarly, we avoid people we believe to be inauthentic and untrustworthy. No surprise we apply the same rules to the buying decisions we make and preference for the brands – CPG or retail – that matter to us.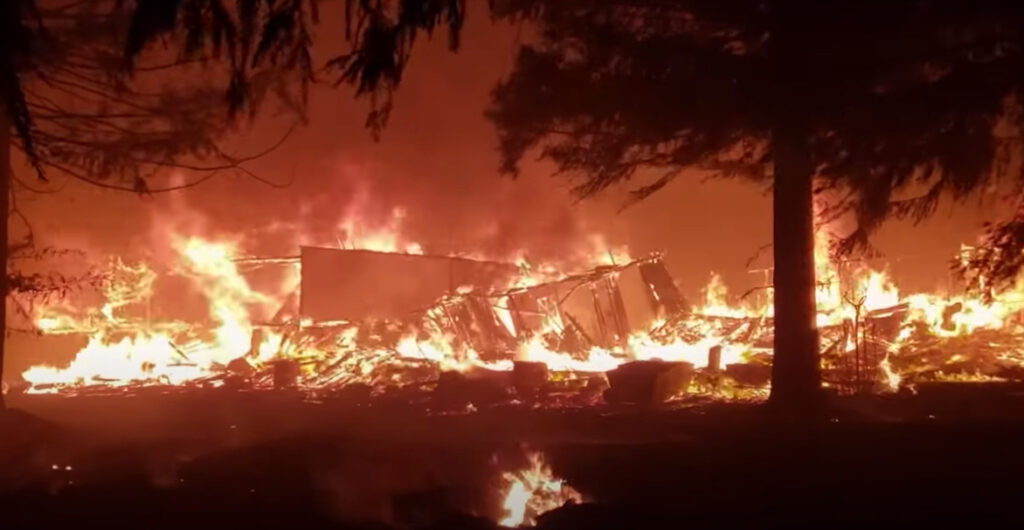 Home Depot – a study in retail trust creation
Video is a powerful, dynamic medium because it allows us to take the viewer on location, to tell stories through the dramatic experiences of real people, to bring authenticity and emotion to the message. Home Depot produced a remarkable 16-minute video documentary about the company's encounters with disaster. As climate change impact unfolds, more and more of these events will transpire. Thus, in many ways Home Depot finds itself on the front lines of emergency response – an essential crisis caretaker for community residents, and also its own employees.
This video is a powerful, moving treatment about corporate higher purpose that by sheer number of events filmed reveals a deep soulful and unselfish commitment to the welfare of people impacted by devastating events. The narrative unfolds an unflinching willingness to show empathy and courage, with competence and effect, dealing with the aftermath of hurricanes, floods, wildfires, tornadoes, and disruption to family lives.
It is riveting. You can't take your eyes off it.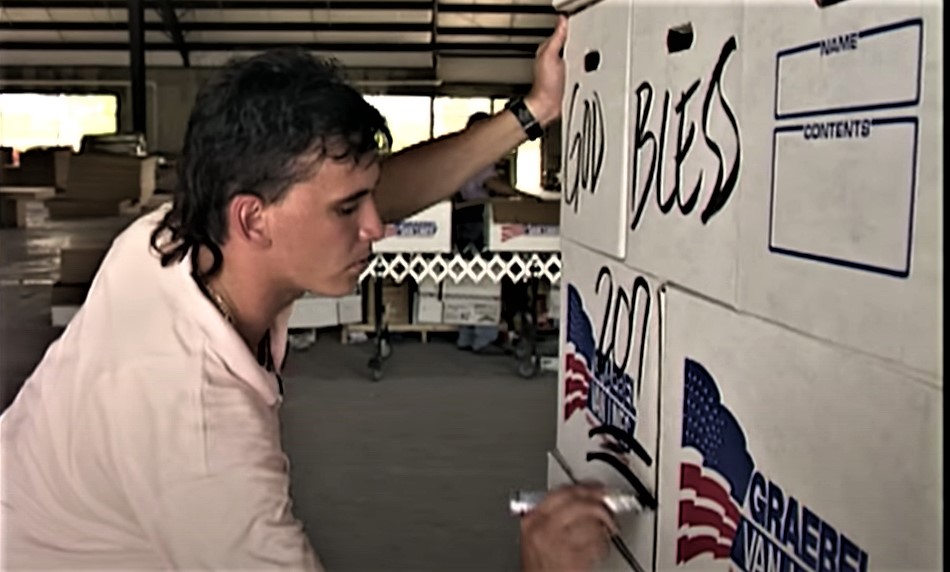 This is trust creation in its finest hour; a moving panorama of personal testimony to how the company navigates the pain and wreckage of devastating events. It isn't scripted or self-promotional. It demonstrates a corporate culture that is invested in improving, rescuing the lives of its customers and associates when its needed most.
Trust is a fundamental requirement for any brand-to-consumer relationship. Yet it cannot be invoked or claimed or endowed simply because a business has been around for a while. Trust and a reputation of trustworthiness must be earned, demonstrated in behaviors and practices.
Yet all-too often brands assume trust is plentiful. As such, strategies to further cultivate or deepen trust are seldom overt components of business strategy. Given trust's importance to brand loyalty and business growth, we believe it should be a top priority in 2023 – especially in the environment we find ourselves.
Brand trust is at an all-time low, according to the Edelman Trust Barometer. Why? Because people are confronted daily with real-world examples of trust factures, unrepentant missteps, half-truths, lies by omission, dishonesty and overt efforts to deceive.
Here we will examine trust, how it operates and what can be done to build it.
What is brand trust?
It is a belief the brand will –
Put my interests ahead of its own
Continue to work to keep me happy, safe and satisfied
Not look at the relationship as transactional
Help me achieve my goals and aspirations
Endeavor to make investments in the strength of our bond
Remain resolutely, consistently honest and transparent
What are the essential elements that govern brands people trust?
Competence
Honesty
Authority
Integrity
Values consistent with our own
Humanity
Empathy
Advocacy
Unselfishness
Home Depot anyone? Of note these are all very human characteristics that we expect from people we value and with whom we have trusted relationships.
How often do we see these characteristics manifested in ongoing business behaviors? Not often enough given the fragile state of brand trust today. Trust is absolutely a strategic asset and yet difficult to secure.
What are the benefits of actively building brand trust?
First and foremost, you gain permission for engagement and attention with a current or potential customer. People are busy these days and make conscious decisions with where they spend time and whether or how they open themselves up to any brand interaction.
Second, trust breeds loyalty and consistent repeat purchases. By virtue of the strength and belief in the relationship, missteps are quickly forgiven. Especially when the brand has the integrity to acknowledge mistakes and own any shortcomings.
Being a trusted brand is truly such a rare condition. Brands achieving this rarified air become home to advocates, ambassadors and evangelists who join the brand's community as members rather than users. Think Patagonia, Google, Nike and Toyota.
The three characteristics of a trusted bran
Refined higher purpose
Higher purpose is a trust creating platform because it automatically imbues the brand with deeper meaning and values. It serves as an anchor for corporate culture and puts the welfare and wellbeing of people front and center in how decisions are made. It is a visible demonstration of commitment to goals and endeavors beyond the expected devotion to profit and transactions.
2. Super transparency
Consumers are relentlessly curious. They want verification and validation of what their favored brands assert and claim. Brands that invite consumers behind the curtain to reveal how products are made, where ingredients are sourced from, how the operation works in service of its stated priorities, provides hope and inspiration that honesty and disclosure are more than words in a press release.
3. Active social community
Community created content and conversations are present when companies do not try to over-regulate the narrative in their social channels. Instead, they actively encourage discourse and sharing of experiences. They are also quick to respond to issues and concerns as they arise, without defensiveness and in a human, conversational voice rather than "policy speak." The voices of community members reinforce trustworthiness through credible validation of your promises. If your social content output is more promotional than conversational you are not leveraging the medium for trust building.
The trust building toolbox
You must strategically, intentionally work to position your brand as a source of useful, valuable guidance and enablement, not just a feature/benefit promoter.
The tools are straightforward – it's the narrative and how the story is assembled that helps bring trust to life:
Videos
Tutorials
E-books
Webinars
Newsletters
Lifestyle Content posts
On-site events and experiences
If you find yourself in agreement that trust creation should be a centerpiece of your efforts this year and would like fresh thinking on how to bring it to life, use this link to start a conversation. We are first and foremost, strategic brand storytellers.
Link to Home Depot video: https://www.youtube.com/watch?v=_cHs5UkVfxk&t=972s
Looking for more food for thought? Subscribe to the Emerging Trends Report.
Bob Wheatley is the CEO of Chicago-based Emergent, The Healthy Living Agency. Traditional brand marketing often sidesteps more human qualities that can help consumers form an emotional bond. Yet brands yearn for authentic engagement, trust and a lasting relationship with their customers. Emergent helps brands erase ineffective self-promotion and replace it with clarity, honesty and deeper meaning in their customer relationships and communication. For more information, contact [email protected] and follow on Twitter @BobWheatley.