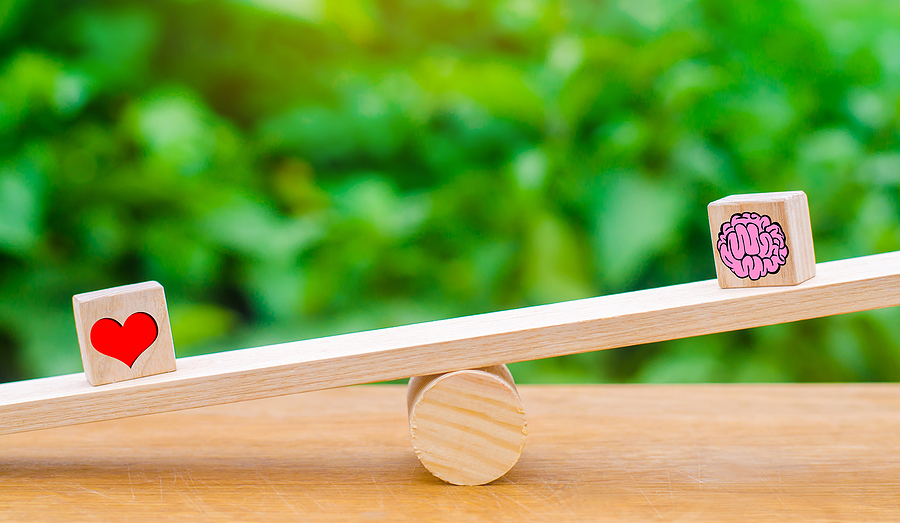 February 18th, 2022
Posted by Emergent
Behavioral psychology, Brand Design, brand marketing, brand messaging, Brand preference, consumer behavior, Consumer insight, Content Marketing, Emotional relevance, engagement, Social media, Social proof, storytelling
0 comments on "Get consumer digital romance right or risk being left at the altar"
You have a short time to earn trust…
"Trust Creation is a leading, modern brand communication strategy intentionally designed to build credibility and authenticity. How Trust Creation is translated in the digital experience is one of the greatest challenges of our era." – Emergent
According to McKinsey, during the first 90 days of the Pandemic more products were sold online than in the previous decade. In short order, consumer adoption of e-commerce and online engagement has accelerated past the tipping point and likely will never go back. Google forecasts by 2024 – just two years from now – 60% of all global spending will be digital.
Therefore, it is likely the first point of contact for any new consumer getting acquainted with your brand will be online, and it will be fast. You just never get a second chance to make a first impression.
Thus, your digital challenge: how do you get a perfect stranger to commit to a relationship with your brand online when you know risk and loss aversion is a universal human barrier to overcome?
It goes without saying, brands that get digital romance right will succeed (yes, it is romance by the way). Those that don't get it right will risk losing the scarcest resource of all on our planet: consumer attention.
"The consumer experience is rapidly evolving from one built upon the transactional process of in-store shopping to one that is rooted in deep, ongoing and enriching relationships." – Harvard Business Review.
Romance is all about values, trust, purpose, emotion and deeper meaning.
So now what?
The secret to a successful digital relationship is…?
We know consumers 100 percent of the time are focused on avoiding a bad decision and the regret that accompanies it. They are more concerned about loss and unsatisfactory outcomes than a perceived gain. What they require is trust and certainty. How will you deliver it?
The most important move you can make is to inject humanity into the online experience you create. Why? Because relating to a brand is now fundamentally the same thing as relating to a person. The future of healthy brand relationship in the digital space will be built on a foundation of admiration and trust.
Your digital experience must avoid being:
Overly transactional – Myopically focused on selling things at the expense of lifestyle relevance and non-product related usefulness
Technology focused on your 'better mouse trap' – Asking people to burn mental calories on complex tech messaging never works
Self-reverential – It's about the consumer and not self-promotion. They should be the heroes of your narrative (Read that again.)
Analytical – People are feeling creatures who think and not thinking creatures who feel
Instead, lean into emotion, celebrating the consumer as hero of your storytelling. When they see themselves in your content, it's like holding up a mirror – a reflection of themselves and their interests. Now you have their attention. When it's all about you, the brand is competing with customers for the hero role in your narrative. Bad idea.
The humanization of digital brand experiences
When you meet someone for the first time and a connection quickly forms, what's going on there? People see early signs of: Laser-like interest in them and their needs, similarity, common values and genuine care. People pick up quickly on these attributes and signals.
What is it about the people we are drawn to and like? For the most part it stems from like-minded souls who actively show an interest in us, who we believe authentically care about us, and who can add value to our lives. Can a brand behave this way?
Or are brands handcuffed to the hard sell, unable to adapt and adopt more human-like behaviors such as care and empathy?
You understand now the consumer is likely to engage with your business online – a behavior that is only going to accelerate – thus leaving you with a short amount of time (the zero moment of truth) to gain their trust and belief. We know people already seek to avoid loss and disappointment so what can you do to bypass risk and earn a relationship?
No matter the product you're selling – be it cheese, pet food, shoes, cosmetics, software or beer – you are obligated to author conditions that will encourage personal connection and engagement. Your goal is to adopt the whole pantheon of respected, cherished human behaviors that we anticipate and expect from people we know and trust.
This is why your digital experience should be built around these Eight Characteristics of a Humanized Brand.
How will you amplify, facilitate and enable:
Trust – reliability
Integrity – honesty
Conversation – dialogue
Guidance – usefulness
Shared experiences – common aspirations
Reciprocity – unselfishness and being considerate of them
Empathy – focus on them
Shared values – ethos and moral character
Think about it –
Do any of us enjoy encountering the one-dimensional salesperson who is "always closing" and whose motives we suspect are not operating with our best interests at heart?
Do we gain much beyond the exchange of features and price if the only conversation we're having online is product driven?
When consumers are looking for coaches and guides to help them fulfill their aspirations and lifestyle needs, is your brand answering the call?
Is your web site a fun and engaging place to visit and learn, get inspired and take away tools that help improve people's lives?
Is your web experience a true mirror of your best customers' lifestyle interests and passions?
Earning trust and respect begins with making the audience's welfare and wellbeing an unselfish priority – this is how you earn the opportunity to engage on products and services. You just don't lead with the hard sell if you expect to gain confidence and overcome the powerful motivation to avoid risk at all times.
Your web site shouldn't be merely a digital brochure. It can't be just an e-commerce transaction platform. A web site that is three-miles-wide and half inch deep focused on self-promotion with just a smattering of usefulness to navigating life's complexities here and there isn't going to achieve digital romance.
You have an enormous opportunity to break the conventions and traditions of selling and become a coach to customers who long for advice, ideas and inspiration. It may feel counterintuitive to be focused on customers beyond your own product story, but this reorientation is necessary when you know the consumer is now in total control of the brand relationship. Brands no longer dictate terms and can't command engagement.
Here's the litmus test:
Does your web experience deliver:
Emotional connection?
Learning?
Inspiration?
Entertainment?
Community and sharing?
Your brand will benefit by looking beyond self-interest to see the requirement for trust creation and to embrace the humanity it takes to get there. Knowing that digital engagement will be dominant for people, it's time now to conduct an audit of the entire web experience to look for opportunities to refine your brand's higher purpose, mission, content and experience – to better align with your consumers' needs.
Want to have a deeper relationship with your customers, then imbue your online brand experience with deeper meaning. We can help you think through the challenges of relevance and resonance, humanization of your story, content and visual assets. This could be the most important conversation you have in 2022.
Use this link to say 'hello' and let's get acquainted.
Looking for more food for thought? Subscribe to the Emerging Trends Report.
Bob Wheatley is the CEO of Chicago-based Emergent, The Healthy Living Agency. Traditional brand marketing often sidesteps more human qualities that can help consumers form an emotional bond. Yet brands yearn for authentic engagement, trust and a lasting relationship with their customers. Emergent helps brands erase ineffective self-promotion and replace it with clarity, honesty and deeper meaning in their customer relationships and communication. For more information, contact [email protected] and follow on Twitter @BobWheatley.