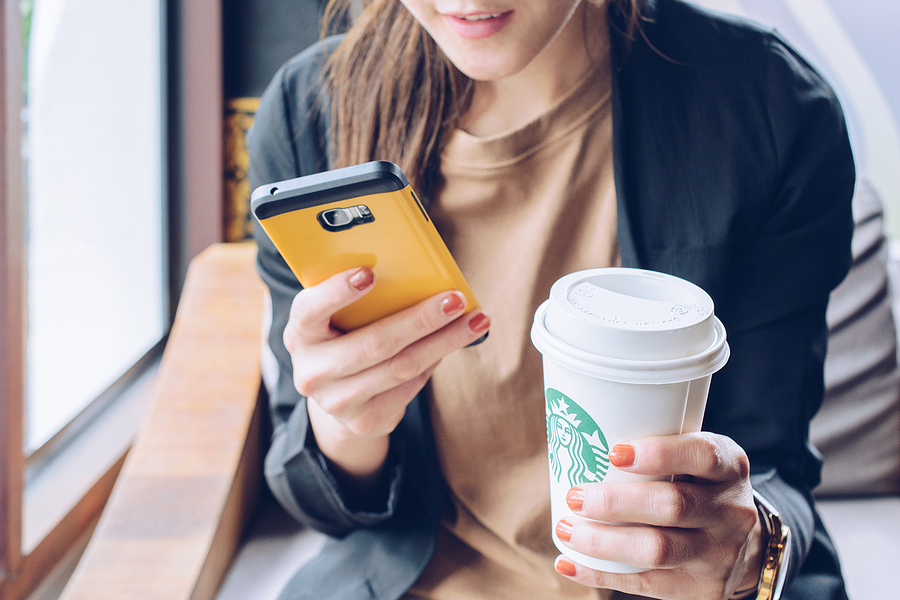 September 23rd, 2021
Posted by Emergent
Brand Design, brand marketing, brand messaging, brand strategy, Category Design, Emerging brands, Food Trend, Insight, Marketing Strategy, Product design, Strategic Planning
0 comments on "4 Unique Strategies for Premium CPG Brand Growth"
Advantages you can plan and design for
Food culture in America has dramatically shifted during the last 10 years. People favor premium quality, higher priced products that address modern dietary needs serving health, wellness and sustainability goals. Better food experiences, fresh ingredients, more sophisticated tastes and the brand sustainability symbolism that goes along with it help complete the mission and taste adventure. This is the preference paradigm where all innovations whether from legacy brand or new player must pay homage on the road to success.
Here are four key strategies that hold sway over your ability to succeed, to grow and gain share for food and beverage innovations.
We highlight these four distinctive growth strategies in part because they are passed over all too frequently. Eclipsed by the allure of instant scale, every-new-retail-door-is-a-good-door and ill-advised distribution moves that undercut the very brand value proposition that premium CPG solutions embody. This helps explain the high innovation failure rate or seemingly insurmountable plateaus where new emerging brands stall out, never getting a shot at the high volume homeruns of wider adoption downstream.
Want to assure your brand innovations are successful and not a casualty on the path to pantry and fridge domination? Then read on.
Your product concept is the marketing lynchpin (watch out for the Special Occasion Trap)
Food retailers care about velocity and monitor it relentlessly. Marketers care about scale because velocity and scale together are the flags of a winning concept; thus, why growth nirvana for premium CPG success always begins with strategic product and category design. Your innovation goal is a product that naturally, intuitively fits with frequent if not daily consumption occasions and feeds high repeat purchase behavior. Retailers understand this and look for it.
Products that are intended for niche, episodic occasions are much harder to score scaling victory for the very reason they don't lend themselves to velocity, high repeat purchase business imperatives. If fancy jams are your jam, be prepared for the embedded difficulties that come with slow turn categories or segments with a narrow, special interest fan base.
2. Public 'display' categories add symbolism romance to marketing
Food and beverage purchases these days are largely symbolic. People 'wear' their brands as a statement, a flag, a visible demonstration of what they value and what they wish to signal to the world around them about who they are.
You know this so can you plan for it, use it. How can you enable consumers to fly your symbolic brand flag? Does your premium brand innovation lend itself to public display occasions such as barbecues, parties, taken to the office or gym and consumed in a social setting? Brand iconography, symbolism and telegraphing of same can be deployed here to help your users display and vote their beliefs and values. Too often this opportunity gets overlooked.
3. Pack strategies can ignite new occasions
No doubt you've heard of price-pack architecture. There is a bit of CPG magic in this strategic growth solution. It helps you lean into new and different occasions while creating higher average retail price points (more cash and flow) with a perceived embedded consumer discount, and more facings (brand billboard) at shelf. Pack architecture projects open the door to migrating your users to new consumption occasions.
Amplify Brands' Skinny Pop brand rode the pack architecture idea to fame and fortune by creating both smaller bags and larger pack sizes of their pound-able guilt-free popcorn. The move lifted average price points while leveraging new use occasions from school lunches to birthday parties. When you offer new packs the input costs are manageable while adding exponential growth on the income side and serving the usage occasion/velocity rule at the same time.
4. The slightly uncomfortable but immutable rule of upscale zip code distribution
There's an old but wise saying: fish where the fish are. For premium priced food and beverage innovations the distribution strategy decisions you make will have an enormous impact on your ability to gain traction and scale the business. Where you do business matters especially in the early going.
Premium innovations are home to higher quality ingredients, real food-based formulations. These brands reflect the lifestyle symbolism embraced by consumer cohorts who in reality control the fortunes and failures of new product fame or flame out.
What do we know: educated, high earning households congregate in upmarket neighborhoods. Trial for premium priced CPG innovations will always be better served in retail doors that exist to serve an upscale shopper base. These folks not only won't flinch at your higher price point, they are also hunters of new premium innovations. Early trial fuels their social currency of being a word-of mouth warrior.
There was a time when Whole Foods owned the early trial zone for premium CPG innovations, but other banners have caught up in their premium offerings. Now it's a zip code exercise where your decisions are more about the education levels of the communities you distribute in ahead of other considerations.
The guidance: not every new door is the right retail door. Controlled expansion plus patience are better for building your business rather than taking distribution wherever you can get it. EDLP retailers have a different model and a different shopper base driven more by price point than your quality ingredient, healthy lifestyle bona fides. Walmart is better for mass legacy brands for this reason.
Broader distribution and wider geographic expansion make sense when innovations become mainstream and lower income households begin to take them up. Going that route too early can create problems leading to profit-eroding price drops and even delisting if you're not careful.
There are 40 metro areas in the U.S. where greater than 30% of the adult population has a Bachelor degree or higher. That's a cohort of more than 65 million adults. Higher income zip codes within those metros are primed for premium CPG introductions. These higher income, higher educated households are tuned-in to the evolutionary changes going on in modern dietary preferences. They are listening to your narrative.
In sum, you will grow in geographic areas where large numbers of people attach their lifestyle symbolism to your brand and spread it in their social circles. You should be on shelf in the banners where the shopper population is experientially primed to look for you.
Don't forget to consider University towns for the same reason. These can be enthusiastic communities for bold, dietary alterations and innovations. Young adults especially are early adopters and influential in making new dietary shifts.
Here is the premium CPG innovation recipe for success assuming the product design fits squarely in the frequent consumption arena.
Build visibility, awareness and discoverability in the right stores in the right zip codes.
Increase local household penetration.
Increase consumption rates among early-in users by adding consumption occasions.
If you have these challenges and strategic questions as you plan your innovations and launch strategies, use this link to start a conversation with us. We can help you create a roadmap to success and the brand narrative well told to go with it. We are new product launch specialists.
---
Looking for more food for thought? Subscribe to the Emerging Trends Report.
Bob Wheatley is the CEO of Chicago-based Emergent, The Healthy Living Agency. Traditional brand marketing often sidesteps more human qualities that can help consumers form an emotional bond. Yet brands yearn for authentic engagement, trust and a lasting relationship with their customers. Emergent helps brands erase ineffective self-promotion and replace it with clarity, honesty and deeper meaning in their customer relationships and communication. For more information, contact [email protected] and follow on Twitter @BobWheatley.