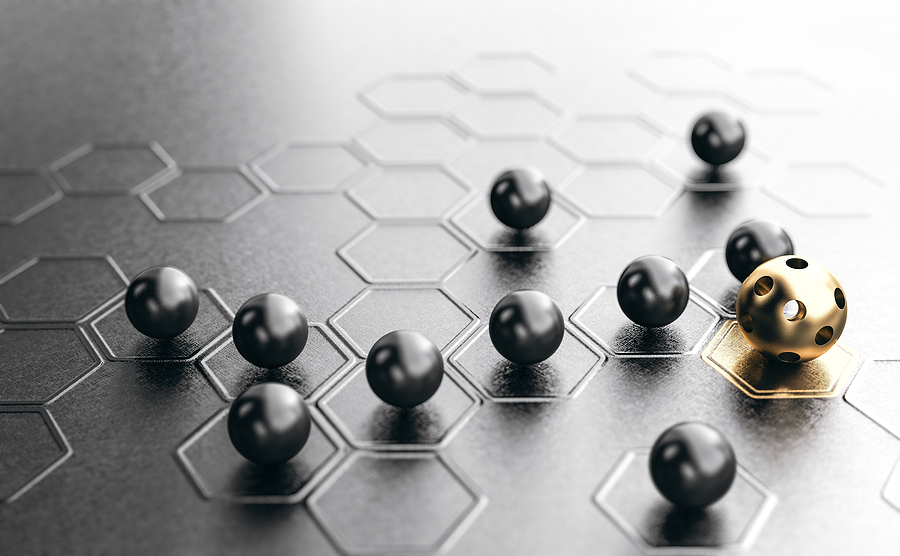 June 7th, 2023
Posted by Emergent
brand marketing, brand messaging, brand strategy, Brand trust, Differentiation, engagement, Insight, Transformation
0 comments on "The Most Misunderstood Concept in Marketing: Strategy"
How to use strategy correctly for over-the-top success and growth
The word "strategy" frequently shows up in marketing plans, yet all too often actual strategy is missing in action, misapplied or simply misunderstood. Here we will clear the air on building the right strategic foundation. It is the difference maker in creating successful business outcomes.
Ultimately you want to build the brand standard that other companies benchmark against.
The brand consumers talk about
The known innovator
The one referenced in best practice case studies
Note: we've created a one-page summary of Emergent examples of strategy in action you can view or download at the end of this article.
In the absence of a strong strategic platform, a business will inevitably drift. Due to this constant state of uncertainty, all marketing "bets" will be consistently hedged. Competition is fierce and in the absence of real strategy companies are often relegated to tactics consisting of endless rounds of episodic cost reductions and various kinds of profit sapping price promotion.
Frankly it's all too common…
Many businesses
End up contending with positioning confusion
Struggle to stand out resulting in higher levels of media spend
Realize uninspiring profit margins
Users don't really care about the brand proposition that much
Hence switching on deal is rampant as adjacent brands are seen as interchangeable
What is sound strategy?
Strategy describes what you do differently. It is instruction and a guide on separating and elevating your business in a new category you create while authoring new rules to govern.
Sound strategy –
Enables bravery
Commands an emotional response
Delivers clarity and passion
Because it is grounded in a sense of conviction
Focuses on where you are going and especially why
Provides evidence of how you are different
Informs every action you take
Higher purpose and mission are ultimately a path to differentiation
Forever and a day we've been advocates of deeper brand meaning, values and purpose, for the very reason it is a solid path to improved strategy. After all, what is business but a system designed to deliver value. To increase the value you collect, you increase the value you give. A unique value, such that consumers aren't getting it from anyone else.
Our job at Emergent, as strategic guide and coach, is to help you define what that "why" is while pushing the edges of differentiation outward. Strategy is creating "different" because your systemic enemy is sameness.
Myth #1: Strategy is never about being better than X
You don't compete.
You don't compare.
You don't define your bona fides against the other guy's offering.
You're not pursuing the same customers with a similar product and a similar story, a recipe for declining profit over time due to ever-present commoditization. As we've said, sound strategy is creating difference. Better isn't different. Better is the same, "but we try harder." This is not a sustainable path and is a slippery slope to similarity. Instead, your goal is to provide value that "competing brands" don't.
Myth #2: Sound strategy is complicated, sophisticated and data driven
Strategy is NOT a cold-blooded scientific download.
Some believe the path to improved strategy is served through dense technical analysis in an attempt to "manufacture" rightness. Great strategy is steeped in meaning, passion and conviction. This is the fuel that pushes great brands to go further, harder, deeper and braver than others. Their goal to always over-deliver on their promises.
Myth #3: Strategy is actually improved marketing communication
A tendency in our field is to conflate strategy with messages, tag lines and ads. Strategy isn't a message, rather it's guidance and statement of what the business does and why. Communicating a similar offering more creatively isn't a lasting proposition and forces media spending levels upward to maintain baseline awareness of same.
"Different with a strong why" is naturally alluring and attracting. A great strategic platform inspires meaning, belief, membership and advocacy. In the end it is a blueprint for how the business operates top to bottom – springing from your "why" – founded in deeper meaning and differentiation. This will help you better define the right product mix and inform a compelling brand narrative.
Charts and graphs can't replace imagination
Strong strategic ideas are more like life in general, rewarding boldness and distinctive concepts over reductive reasoning. Here's a connect the dots moment: ultimately, people are the consumers of your strategic concept. Just remember people are irrational. Decisions are never made based on consideration of analytical, fact-based arguments.
That's why you want to go with the strategy that gets your heart racing. It will impact what you do, how you organize the business and inform communication that engages and inspires others to join you on the adventure. If it just seems "sensible" it's probably wrong.
You are looking for the unique value only you can deliver.
We've assembled Emergent examples of strategy in action in a one-page summary available for you to view or download from here.
If you believe it's time for fresh strategic thinking, use this link to ask questions or open an exploratory conversation. It is an important discussion to have and one that ultimately can help transform your business.
Looking for more food for thought? Subscribe to the Emerging Trends Report.
Bob Wheatley is the CEO of Chicago-based Emergent, The Healthy Living Agency. Traditional brand marketing often sidesteps more human qualities that can help consumers form an emotional bond. Yet brands yearn for authentic engagement, trust and a lasting relationship with their customers. Emergent helps brands erase ineffective self-promotion and replace it with clarity, honesty and deeper meaning in their customer relationships and communication. For more information, contact [email protected] and follow on Twitter @BobWheatley.