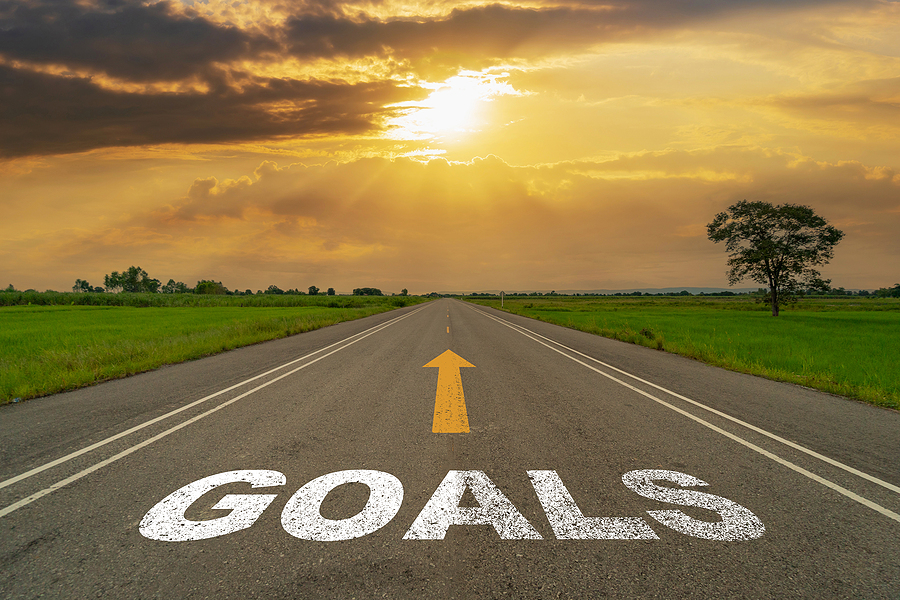 April 21st, 2023
Posted by Emergent
brand marketing, brand messaging, brand strategy, Higher Purpose, Navigation, Validation
0 comments on "All Roads Lead to Sound Strategy"
Often undernourished and under-served, strategic weaknesses create disconnects…
Every dollar invested in marketing is precious and ideally should be delivering a 10x return. Yet disconnects abound; engagement is often elusive and sales outcomes look more like getting lucky at the gambling table than a sure bet.
What's wrong?
Most often the story isn't right because the strategic game plan underneath is sub-optimal. It isn't crafted to achieve consumer relevance and resonance. We discover the brand's higher purpose, mission and values – what it stands for – isn't fully leveraged or properly dialed in as a core strategy. Moreover, the brand story often isn't really about the consumer – their needs and aspirations. Instead, it is focused on self-promotion of product features and benefits.
What happens when you put sub-par messaging into your communications channels?
Your marketing investments begin to operate like a dice roll.
Business outcomes curiously mirror the fate of the category's rise or fall.
Breakout advances in market share and velocity are more difficult to secure and so it's back to the drawing board for further contemplation.
It doesn't have to be this way. Investing time and thinking on the fundamentals of strategy and how your brand is packaged and positioned within the frame of its purpose – your "why" – can serve as a strong strategic guide for everything that comes after it in the marketing plan. Your top goals are to…
Tell the right story (mission-driven brand as coach, guide and enabler).
The right way (always heart over head to consumers as hero).
To the right audience (targeted to potential brand advocates and ambassadors).
In the right places (social, content and editorial).
The drawing board always owns the outcome
In the absence of world-class work on strategic thinking and refinement of what your brand is about, how it is positioned, defining what's your unique purpose is and how you've accounted for radical differentiation – the brand communications effort is going to inevitably be more focused on "activity" – hitting singles and grounders rather than home runs.
Higher Purpose is magic
Simple Mills, an extraordinary higher quality brand of better-for-you crackers and baked goods, began its ride to fame by blending health and nutrition with taste using better ingredients. More recently the brand has found its higher purpose via a deep dive into sustainability readiness, commitments and performance. Their investments in regenerative agriculture are an iconic example of how food brands can establish themselves credibly as the sustainable choice.
Aqua Cultured Foods is pioneering the transformation of the sustainability challenged seafood category with products that replicate the seafood eating experience, but no fish involved in their creation. It isn't a plant-based play to "mimic" fish, rather the deployment of precision fermentation to create an authentic analog to seafood without the fish. The environmental story here is remarkable and married to culinary experience. It is a compelling narrative.
Bond Pet Foods (client of Emergent) is about to transform the pet food industry with precision fermentation made proteins that come at a fraction of the environmental impact of animal-based ingredients. Meat, meat and more meat play a dominant role in most premium brand recipes throughout the pet industry. The story of feeding Fido without inadvertently damaging the environment is a significant shift for an industry with an intractable greenhouse gas emissions challenge. Sustainable pet food is about to become a reality.
Pepsico moving left and right throughout its system to address regenerative ag practices across its supply chain, while simultaneously making commitments that 100% of its packaging will be recyclable, compostable and biodegradable by 2025. The company understands the role of supply chain in emissions performance and is working to address challenging issues there. In a recent interview Denise Lefebvre, Pepsico senior vice president of R&D said, "we are prioritizing, investing in and expediting projects to build a more circular, inclusive economy."
The path to sound strategy
Asking and answering better questions leads to improved thinking about strategy and brand mission.
Here are ten examples we use in planning:
What do you stand for?
How relevant and differentiating is it?
How compelling and credible is it?
What promise are you making?
Do you have the right products to deliver on that promise?
How are they positioned to deliver on your promise?
Are corporate goals and objectives aligned with the mission?
How does this impact your most important sources of business growth?
Based on this, who are your most valuable customers?
What should customers believe to help you achieve your goals?
Sound strategy can be served from a seemingly crazy idea
At one point in time Molson beer, Canada's largest domestic beer brand, was suffering greatly in the U.S. import beer market. Molson had sold distribution rights to another U.S. brewer who proceeded to park the brand in its import portfolio and let it flounder there unsupported. Share declines were inevitable. The Molson leadership team stepped in and repurchased the distribution rights, formed a joint venture with Coors for distribution, and created a new company, Molson USA (MUSA), to handle marketing and sales.
Having formerly represented Molson's chief competition, Labatt Blue, we pursued Molson and won the assignment to help MUSA rebuild the brand. Improved strategy came into play as we worked to enhance brand relevance and awareness. It's important to note that in the beer business, distributors and wholesalers play a decisive role in the fortunes of any brand working to refuel growth, especially one with an uninspiring report card.
Molson did more than 80% of its US volume in nine markets close to the Canadian border. To gain momentum the brand needed to extend its footprint in other high velocity import beer markets. To do that we needed to do something dramatic that would capture the attention of distributor decision makers in other key import beer destinations.
Molson Chiller Beach Party in Miami
Want to demonstrate brand legs and relevance? Move 1,400 miles south of your core territory into one of the nation's most important import beer markets and generate traction. Molson Chiller Beach Party was an event concept built around iconography of snow and ice, with a heavy helping of an electronic music concert (The Chemical Brothers). But how could we capture the imagination of the industry while engaging young adult import drinkers in Miami?
We did something a little crazy but informed by a sound strategic mission: We wanted to generate awareness across the nation with a modest budget, and then push that effort directly to distributors. Stay with me on this – we put 270 tons of snow on Miami Beach in July. Surprisingly the machinery to do this exists. We rented a satellite video production truck and brought a video crew to the beach. Using large hoses and cameras pointed skyward, we filmed what appeared to be a freak snowstorm on South Beach. We asked young people (the target audience) nearby to join in the fun and make snow angels and snow men while attired in their bathing suits (proof its real snow).
Meanwhile we edited a 60-second video news package in the truck entitled "Freak Snowstorm in Miami." At 2:15 pm we released a story and photos to Associated Press on the project. At 3:00 pm we uploaded the video package to satellite distribution ahead of 6 pm newscasts. Molson signage existed in the footage. Our goal to secure voiceover that the snowstorm was staged by Molson Beer as part of a concert event. The video news package was unique enough to get aired in over 100 markets. We quickly assembled a highlight reel of the news coverage around the U.S. and moved it to distributors as part of an on-premise promotions incentive package.
Molson's business results turned around in the US supported by a novel move to generate news coverage a beer brand would normally never receive. We helped demonstrate how the brand was working to attract attention (among prime consumers of import beer) in a market far from its traditional home turf. What may have looked like a one-off consumer facing event strategy was in reality a move to gain investment priority from distributors.
Strategy, purpose, mission – and results
Asking the right questions, looking at the brand and business at its fundamental foundation of what it stands for and how best to elevate and differentiate it from others in the competitive set, can lead to outsized business results.
Oh one other thing, the Molson video and AP photo package was gobbled up by Miami news media. The resulting wave of attention drove thousands to the Chiller Beach Party and accounts nearby who were all featuring Molson products – happy distributor.
If you think it's time for an evaluation of your strategic game plan and brand outreach, use this link and let's connect.
Looking for more food for thought? Subscribe to the Emerging Trends Report.
Bob Wheatley is the CEO of Chicago-based Emergent, The Healthy Living Agency. Traditional brand marketing often sidesteps more human qualities that can help consumers form an emotional bond. Yet brands yearn for authentic engagement, trust and a lasting relationship with their customers. Emergent helps brands erase ineffective self-promotion and replace it with clarity, honesty and deeper meaning in their customer relationships and communication. For more information, contact [email protected] and follow on Twitter @BobWheatley.