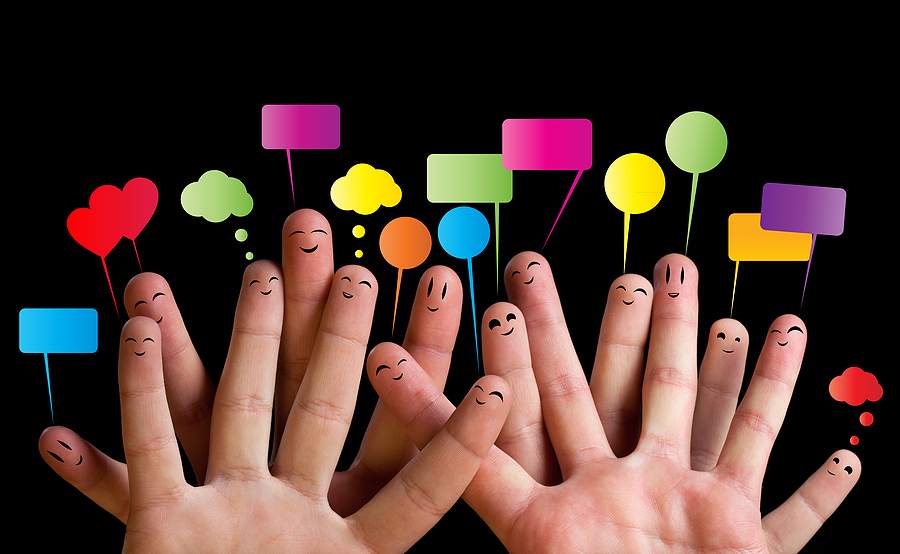 August 31st, 2021
Posted by Emergent
brand advocacy, Brand Design, brand marketing, brand messaging, Brand preference, brand strategy, Category Design, CMO, consumer behavior, Consumer insight, Customer Journey Map, Differentiation, Emotional relevance, Food Trend, Higher Purpose, Insight, Social proof, storytelling, Strategic Planning
0 comments on "The Niche-ification of Brand and Retail Marketing is Here"
Internet enables strategic shift to networks of influence
Forever and a day, brand and retail marketing centered on identifying key user targets, parsing user cohorts and unearthing insights to define their respective habits, preferences, passions, interests and behaviors. The goal – to refine brand relevance; make media decisions based on their demographics and psychographics; and craft creative messaging to reach these individuals.
But the world has changed (again) and now the path to consumer engagement must be calculated in the context of how and where people participate in communities that help them filter, read, decide and buy.
More than at any other time in modern marketing, products are more susceptible to trends than individual preferences. What do we now know? People are social creatures. The digital world we all live in enables and caters to their collective passions whether that be health and wellness, cooking creativity, love of wine and spirits, fashionable-ness or nurturing a pet-oriented lifestyle.
Communities form and prosper around shared interests.
The wisdom of a curated community
Neuroscience now helps us understand that behaviors are impacted by trends and popularity in user communities. People see community recognition and acceptance as validation that a product or a TV show must be good because 'everybody' is using or watching it. Call it fear of missing out or confidence in community consensus.
Old way of thinking: to scale your business go wide, cast a broad net and employ mass media as much as possible.
New way of thinking: look for networks of influence and go narrow to micro-communities that cater to niche tastes and shared values.
The Internet has operated as an endless digital enabler of nichemanship. Yet many brands remain wed to strategies focused on individuals and amassing eyeballs more so than immersion into the smaller communities where people participate and 'belong.'
Questions you should be asking
In which communities do your users belong and participate?

Who are the sources of influence and prominent voices in that network?

What trends and interests are actively supported in the community?

How can you best enable users to contribute to the community?
It's important to take note of shared tastes and values in these settings and to employ that insight in your messaging and outreach strategies.
What are your customers' embedded interests? What issues, activities, hobbies do they care about and invest their time? If users have a specific interest area that lights their fire, chances are they belong to a community that focuses on it. People participate in influence networks that inform and feed their passions.
Look for the 'religion'
Some might agree love of whiskey is a religion. There are beliefs and values associated with distilling traditions, still design, ingredients, casks and aging. There's unique nomenclature and perceptions of what constitutes a good, better or best product. There are lifestyle associations, groups, communities, events and narrowcast media. There are also expert voices and sources of influence on what matters and new developments in product innovation.
For a brand there is more to be gained by studying the networks of influence than blind devotion to detailed persona descriptions of individual whiskey heavy users. Trends can drive leaps in market share, so it's important to operate as a disciple in the community, embrace the religion of shared beliefs and identify the influence networks within them.
This concept of category religion can be applied in any number of high-engagement businesses where a fan base of ambassadors and evangelists reside.
The role of experts in outreach
Building credibility and trust are paramount these days. Deployment of subject matter experts, be they credentialed or citizen, matters greatly in verifying trends and authenticating community beliefs. When the brand sees its role as enabler, coach and guide to its users rather than product seller, deploying expert engagement in social channels can feed participation, conversation and sharing.
The foundation: your brand Higher Purpose
It is easier to anchor marketing in communities of shared values and beliefs when the brand 'soul' is well developed around a purpose that transcends commerce and self-promotion. If you want people to join your community as believers, then you have to give them something in which to believe.
Sadly more often than not, the brand's ability to position itself in influence networks and community is diluted by operating in the 'three miles wide and a half inch deep' mode of transactional behavior. Purpose imbues your brand with a more meaningful voice and greater resonance because the community sees you are wearing your values like a well-tailored suit.
Hard work ahead
Identifying and understanding networks of influence requires more study and asking different questions during insight research. Conversation within these communities based on trends and values will help build brand relevance and value among those who care the most. Those are your best customers who over time will deliver greater volume and profit than the less loyal, less engaged users who come and go on deal.
If you think fresh thinking and guidance on influence strategies would benefit your marketing plans, use this link to start an informal conversation
Looking for more food for thought? Subscribe to the Emerging Trends Report.
Bob Wheatley is the CEO of Chicago-based Emergent, The Healthy Living Agency. Traditional brand marketing often sidesteps more human qualities that can help consumers form an emotional bond. Yet brands yearn for authentic engagement, trust and a lasting relationship with their customers. Emergent helps brands erase ineffective self-promotion and replace it with clarity, honesty and deeper meaning in their customer relationships and communication. For more information, contact [email protected] and follow on Twitter @BobWheatley.