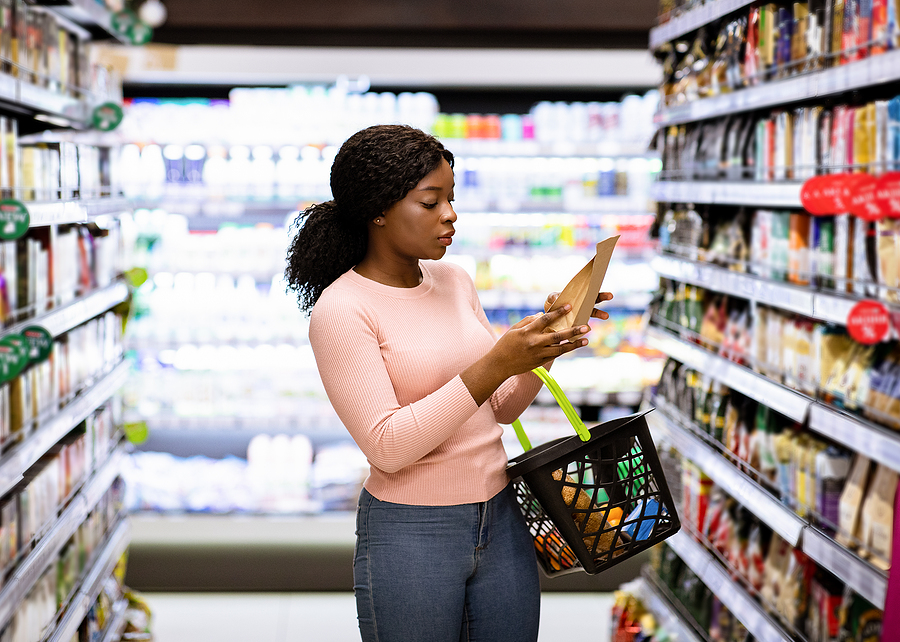 April 12th, 2023
Posted by Emergent
Brand Activism, brand advocacy, brand messaging, brand strategy, Carbon footprint, Climate Change, consumer behavior, Consumer insight, Greenhouse Gas, storytelling, Sustainability
0 comments on "Is Sustainability Performance Driving Sales?"
New report confirms ESG impact on business outcomes…
The consumer's growing concern about sustainability and the environmental impact of food products is translating into behaviors on the path to purchase. A new study released by Glow, a Nielsen IQ research partner, affirms that ESG performance is impacting brand switching, preference and purchase.
Glow reported their calculations that a brand with $500 million in sales and a Social Responsibility Score (SRS) that is 10 points higher than a similarly sized competitor, can expect to secure an additional $25 million in revenue over three years, on average.
Glow's study verified consumers are exercising choice by "shedding" brands that don't meet their sustainability expectations, while also moving their allegiance to products that are more closely aligned with their values. In sum, consumers are increasingly regulating their purchases to operate in sync with their beliefs about environmental responsibility.
Sustainability driven brand switching – how much and which categories
The percentage of consumers switching brands based on their assessment of devotion to more sustainable behaviors and policies ranges currently between 30 and 40 percent. The categories where switching is occurring most often include:
Meat and seafood
Pantry (pasta, rice, condiments, oils)
Frozen
Pet
Bakery
Dairy
Don't ignore the business driver – communications
The research also flagged that some brands aren't getting the sustainability performance recognition they deserve, and thus aren't seeing an impact on business outcomes. This happens because their environmental story isn't breaking through. Glow's report is a rallying cry for food brands to work harder to close the gap between rising consumer expectations of ESG commitments and actual progress towards credibly fulfilling and activating the brand's sustainability story.
Emergent's recent Brand Sustainability Solution analysis of 25 food, beverage and lifestyle brands and retailers' sustainability readiness, showed an almost universal weakness tracing back to sub-optimal communications efforts. Sustainability communications outreach to close the loop with consumers is missing or tepid. Read: not effective.
Glow's study revealed the top five channels where consumers prefer to learn about ESG commitments:
News media
Product packaging
Advertising
Brand web site
Social media
News media scored highest because of its perceived credibility as a trusted third-party source. Packaging also tracked high given it's a shelf-ready, shopper-facing place to get information. The most important on-pack claims to consumers were animal welfare, environmental impact, social responsibility and sustainable packaging.
According to Glow:
Nine out of 10 consumers believe it is important for brands to act responsibly in their environmental policies and actions.
One out of two consumers say they have changed brands based on their perceptions of ESG performance.
78% of consumers say brand purpose and values play an important role in their purchase decisions.
79% claim they are more loyal to brands with a clearly defined higher purpose.
85% believe it's important for companies to act responsibly about climate impact.
One in five rank ESG and sustainability in the top three purchase considerations alongside price and quality.
Despite the challenges of inflation, sustainability commitments also provide a compelling reason not to trade down, especially among Millennial consumers.
Glow's study analyzed the impact of 13 different ESG characteristics on consumer behavior. In the food category the most important considerations are:
Reducing emissions and climate change
Respecting natural resources (like water)
Protecting wildlife and eco-systems.
This study verifies what we at Emergent have been reporting now for over a year, that sustainability and environmental policies and commitments have formed one of the most important foundations of marketplace competitive advantage for the foreseeable future.
Consumers are voting their preferences in the checkout lane and make decisions on the brands they prefer based on their perceptions of sustainability readiness.
When sustainability communications is just a quarterly progress report
Importantly, strategic communications cannot be underestimated in its relevant role to close the deal and convince consumers. And this goes way beyond regurgitating complex and often confusing scientific data points. Creative outreach works to connect investments in sustainability readiness progress with audiences most likely to act on that information. The absence of strong communications usually occurs when the sustainability team is not connected to the marketing team, or it operates as a stand-alone silo and isn't integrated into the main go-to-market strategic plan.
The Glow study validates that sustainability commitments, policies and performance isn't just "talk" as far as consumers are concerned. It is impacting the "walk" of what goes in the shopping cart and gets purchased.
In our view, when organizations understand and act to secure the business benefits of sustainability investments, we will see more meaningful progress on the path to emission reductions and a healthier planet. And businesses will see consumer reciprocation in the form of enhanced brand preference, purchase intent and product movement. Sustainability is a business builder.
If you believe your sustainability strategies and communications could use fresh strategic eyes and a creative lift, use this link to start an informal dialogue around your questions.
Looking for more food for thought? Subscribe to the Emerging Trends Report.
Bob Wheatley is the CEO of Chicago-based Emergent, The Healthy Living Agency. Traditional brand marketing often sidesteps more human qualities that can help consumers form an emotional bond. Yet brands yearn for authentic engagement, trust and a lasting relationship with their customers. Emergent helps brands erase ineffective self-promotion and replace it with clarity, honesty and deeper meaning in their customer relationships and communication. For more information, contact [email protected] and follow on Twitter @BobWheatley.