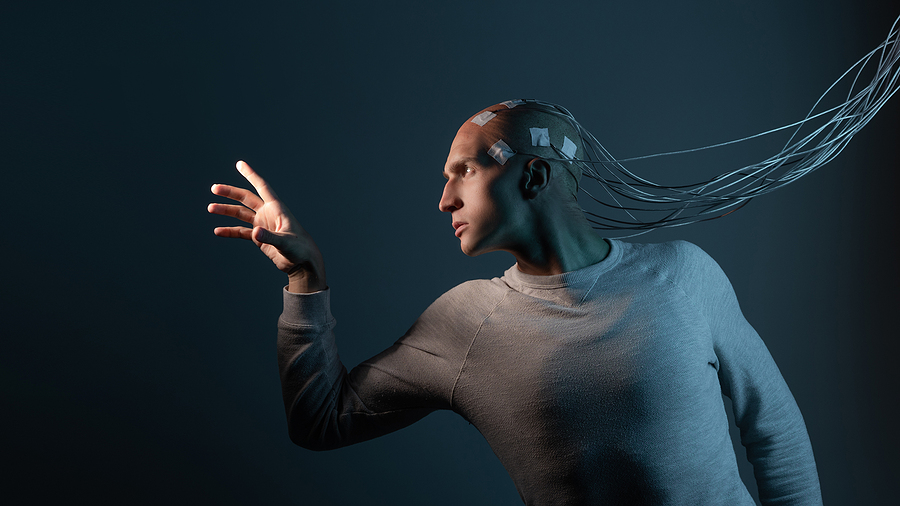 February 18th, 2023
Posted by Emergent
Behavioral psychology, brand advocacy, Brand Design, brand marketing, brand messaging, Brand preference, brand strategy, consumer behavior, Consumer insight, Emotional relevance, Human behavior, Insight, Marketing Strategy, storytelling
0 comments on "The Most Misunderstood Tool in Marketing: Your Customer's Brain"
Why we unleash the power of emotion to inform business outcomes…
What drives people to make the choices they do? What is it that causes us to prefer one brand over another? What are shoppers actually, truly thinking? Until now, since no one had can come up with a scientifically tested, verified answer to those questions, brands reflexively plowed ahead using the same strategies and techniques as they always have. Lather. Rinse. Repeat.
However, the laws of attraction for one brand over another are locked up in the consumer's often misunderstood brain.
Now thanks to neuro-imaging research (known as fMRI), we have unprecedented insight into how emotions – such as generosity, greed, fear and well-being – impact brand selection and purchase decision-making.
Why is this insight so important? In our multi-channel, always on digital world, people are yanked, tugged, pelted, pushed, prodded, reminded, cajoled, whispered at, overloaded, and overwhelmed by an unrelenting stream of in-your-face product communication. The result? Snow-blindness.
Through behavioral research we can confirm that brands will most likely fail to engage when they rely on functional attributes of products – bigger, quicker, cheaper, more powerful, faster acting, or greater selection – rather than focusing on connecting to the consumer through deeper meaning. Storytelling strategies miss the mark when brand minders concentrate on only a part of the human behavior system – for example pressing hard on competitor brand weaknesses – only to leave the consumer's emotions out of the equation.
Why do we continue to default to the time-worn approach of barking the benefits as if on auto-repeat? The answer starts with each of us. Literally everyone enjoys thinking of themselves as a rational being. We nourish and clothe ourselves. We go to the office. We think to turn down the temperature at night. We download music. We go to the gym. We handle crises – like missed deadlines, a child falling off a bike, a friend getting sick, a parent dying, etc. – in a mature and evenhanded way. Thus, we erroneously believe we're reasoned analytical, logic-driven decision makers. Well, we're really not.
In truth, the other part of our minds not governed by rational thought is flooded with cultural proclivities rooted in tradition, fear, how we're raised, and a host of other subconscious influences which rise to apply a powerful but invisible influence over the choices we make. And the secret to enrolling that part of the brain – emotion.
"Emotions are the way in which our brains encode things of value, and a brand that engages us emotionally—like Apple, Harley-Davidson, and L'Oréal, just for starters—will win (in the marketplace) every single time," reports Martin Lindstrom, author of the neuromarketing treatise, Buyology.
Roughly 85 percent of the time the brain is on autopilot. It's not that we can't think – rather our subconscious minds are a lot better at informing our behavior (including why we buy) than our conscious minds are. We are hardwired to defer decisions and actions to the sub-conscious and we don't even realize we're doing it.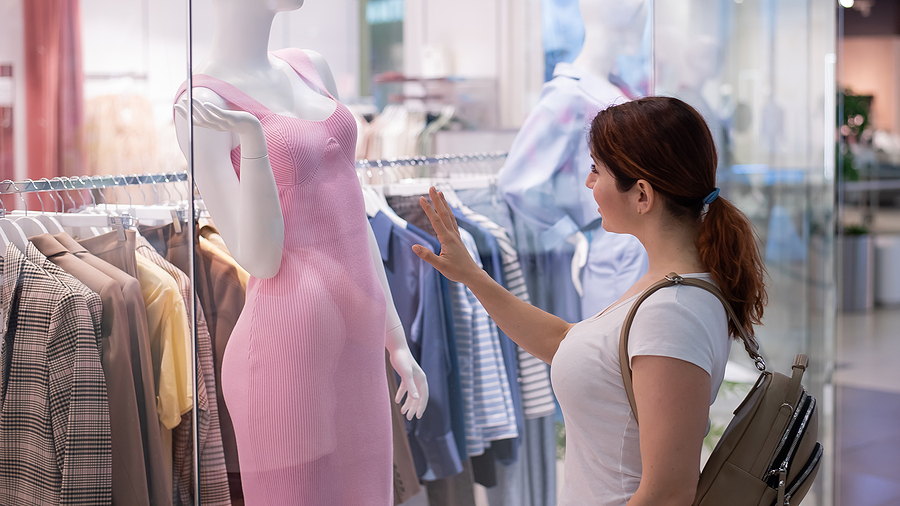 Mirror Neurons are always operating in the brain
A classic example, we tend to subconsciously imitate what others around us are doing. Think about how other people's behavior affects our shopping experience, and ultimately influences our purchasing decisions. Mirror neurons override rational thinking and cause people to unconsciously imitate – and purchase – what is in front of them.
Or our brains build a story that we believe. We may see models in fashion magazines and want to dress like them or make up our faces the way they do. We watch the rich and famous driving expensive cars and lounging in their lavishly decorated homes and ruminate, I want to live like that.
Lindstrom provides a common-place and relevant example: "A shapely mannequin wearing hip-hugging, perfectly worn-in jeans, a simple summery white blouse, and a red bandana stops you in your tracks. She looks great—slim, sexy, confident, relaxed, and appealing. Subconsciously, even though you've put on a few pounds, you think, I could look like that, too, if I just bought that outfit. I could be her. In those clothes, I, too, could have her freshness, her youthful nonchalance. At least that's what your brain is telling you, whether you're aware of it or not."
We rely on almost instantaneous shortcuts that our brains create to help us make buying decisions.
Is the decision rational? It may seem that way as a choice is made, but it wasn't, and not by a long shot. In a nano-second and below your conscious radar an inner conversation is occurring. Lindstrom again provides an iconic example:
"I associate Skippy with childhood…it's been around forever, so I feel it's trustworthy…but isn't it laden with sugar and other preservatives I shouldn't be eating?…Same goes for Peter Pan, plus the name is so childish. And I'm not buying that generic brand. It costs 30 cents less, which makes me suspicious. In my experience, you get what you pay for…The organic stuff? Tasteless, the few times I had it…always needs salt, too…Plus, didn't I read somewhere that "organic" doesn't necessarily mean anything, plus it's almost double the price…Jif…what's that old advertising slogan of theirs: "Choosy Mothers Choose Jif"…Well, I am a fairly discriminating person…"
That entire evaluation happens in an instant and below conscious thought, based on deep-seated experiences, acquired knowledge, cultural bias and perceptions we hold close over time.
When emotional connections are the priority
Brain-scan studies confirm our heads are hardwired to bestow upon some brands an almost religious significance and as a result we forge binding loyalties that keep us coming back over and over again.
Imagine the power of fear in bringing actions to bear on a benign and unsexy category like home safety. We were tasked with creating a new residential alarm product category for First Alert, the smoke alarm brand leader. The task was centered on the leading source of accidental poisoning fatalities in America – carbon monoxide (CO). This household hazard is odorless, colorless, tasteless, completely invisible and early symptoms are identical to the onset of flu.
Sounds like an impossible task doesn't it. In part because we know people invariably believe that hazardous events like this "will never happen to me" – not in my back yard. We conducted deep dive research with married couples who had children in an effort to understand where the levers of reception and action could be tapped. We learned that if their children were at risk from an invisible menace that would impact kids faster than adults, they would act quickly to mitigate the problem.
We created a name for the threat that made its invisibility an attribute – "The Silent Killer." We built the campaign around a real family from Maine who lost their teenage daughter to an accidental poisoning event in their home. It could have been prevented if an alarm had been present. The parents for their part wanted to help educate other families to help them avoid the one thing parents fear the most: loss of a child to a preventable accident. In this case, the alarm is the only way to know invisible CO is present.
The story was powerful, emotional, personal and real. We did not devote any of the narrative to product features or technology. It was instead focused entirely on a heart-rending story that ended with a call to action to protect family members by installing an alarm. The campaign was so successful the new First Alert CO alarm business went from zero to $250 million in sales within 14 months of launch. City governments stepped in to write laws requiring carbon monoxide alarms in homes. National news covered The Silent Killer safety hazard. Local TV news showed people in lines around the block outside their hardware store looking to get an alarm. Thousands of needless deaths were ultimately prevented.
The power of emotion to move people to action cannot be underestimated. The dynamic exists in virtually every product category you can think of. It's counterintuitive, however, to the traditions of focusing story on product features and benefits. Yet we've seen over and over that when how human beings operate holds sway in decisions regarding communications, the subconscious becomes a powerful asset on the road to preference and purchase.
Without it, we're talking to ourselves in what is inevitably a snow blinding experience for the consumer who avoids the message.
Curious about learning which emotional triggers might be most compelling for your users?
Share your observations or questions here. Use the this link to start an informal dialogue on emotion-based marketing.