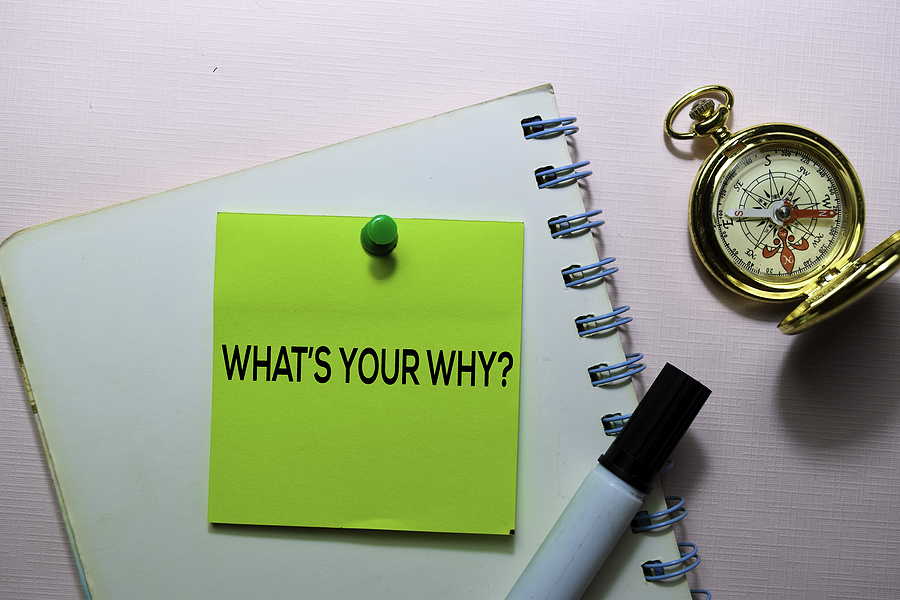 August 24th, 2021
Posted by Emergent
brand marketing, brand messaging, brand strategy, Brand trust, Customer Experience, Customer Journey Map, Higher Purpose, storytelling, Transformation, Validation
0 comments on "What Marketers Keep Missing about Higher Purpose"
Why are brands getting it wrong more often than right?
Brand Higher Purpose is a vital strategic concept that will inform the success of modern relevant and growing businesses. Surprisingly, we discover it is frequently misappropriated or left unattended. Why? Brands can be held captive by strategies handcuffed to transactional thinking that intentionally or not, views consumers as merely walking wallets. This, however, occurs at a time when brand trust is at an all-time low. Facts are, the dynamic of how consumers relate to brands has moved on to a more enlightened relationship-based approach founded on reciprocity and mutual self-interest. Yet many brands are still operating on CPG marketing principles that are 30 years old.
What is Higher Purpose exactly and how do you deploy it to build your brand and business? We unpack the DNA of Higher Purpose best practices here.
The Foundation of Higher Purpose
Cultural changes are among the most important bellwether conditions brands must constantly study to remain vital and resonant to users. It's why the Emerging Trends Report exists. Yet this important cultural sea change impacting food, beverage, lifestyle and related retail categories has languished in a backwater of misinterpretation. While Higher Purpose is a priority marketing asset, it is an all-too frequently underleveraged strategy.
The current era of purpose-built branding was presaged in a 2017 landmark study on food and beverage purchase behaviors authored by Deloitte Consulting and the Food Marketing Institute (rebranded now as Food Industry Association). Their report quantified and qualified what Emergent was already reporting: a seismic shift in consumer preferences and behaviors on the path to purchase. For decades, taste, price and convenience were the dominant consumer purchase motivators for food and beverage brands. This condition helped perpetuate the magnetic hold of large cap legacy brands that were inherently terrific at consistency and mass media awareness-building over time.
As issues and values began to hold sway over consumer preferences, we saw these new attributes surpass the historic patterns of buying motivation. The Deloitte/FMI study revealed that transparency, health and wellness, food safety, sustainability and visibility to the supply chain were eclipsing the traditional taste/price/convenience model on the path to purchase.
When issues, values and beliefs are as important, if not more so, than the product performance itself, what does that tell you? A cultural change has taken root and with it the advancement of purpose-built branding now supported with actionable consumer insight data. Yet still this strategic construct remains frustratingly anemic – rather than executed with skill and authenticity.
When brand purpose is defined as an unselfish, human-relevant purpose, great things can happen!
Higher Purpose is different than the transactional model that has dominated CPG and retail marketing plans for decades. It presents us with a more human-like path to brand building founded on reciprocity and contributing to the growth, welfare and quality of life of the people brands exist to serve.
To gain context, let's first describe what Brand Higher Purpose is NOT:
Philanthropy or "cause" marketing
Another word for ESG commitments
A mission statement
A brand positioning
A campaign tagline or theme
Code for better PR strategies
Issues management
Brand Higher Purpose is founded in deep consumer insights about the lifestyle needs, aspirations and concerns that govern the lives of a brand's best users. It is in this understanding that brand Purpose can be authentically defined and brought to life.
Two key issues to examine:
Your users want more from you than your good product. Are you prepared to give them the 'more' they seek and add deeper meaning to what your business stands for, does and works to accomplish for your users' greater good?
If your brand value proposition is linked to your best users' beliefs and values, and in the spirit of reciprocity – how would that impact your business operations and behaviors?
The three primary components of Higher Purpose creation:
Why your company exists, in the context of insight to your core users' beliefs, values and aspirations.
How your company delivers on its why (purpose) through tools and strategies designed to bring your purpose to life.
What business are you really in based on your purpose, and how does that impact your operations, policies, standards, in-market behaviors and marketing?
Imagine the food retailer that determines it is in business to fully support the health, wellbeing and culinary creativity of its core shoppers. What tools and strategies would it deploy to bring this to life in education, product assortment and in-store communication and experiences?
Knowing this, what business is the retailer really in – knowing that the customer relationship is deeper than merely selling at velocity bags, cans and boxes off shelves?
Think of the impact this has on brand voice and meaning. What happens when the brand's values and beliefs fully align with what consumers care about and aspire to become? What happens when a pet food brand determines it is in the pet lifestyle enablement business rather than selling high quality kibble and canned meals? It opens an entirely new conversation with consumers based on brand as partner, coach and guide on their pet parenting journey.
This is where relevance and resonance lives!
If you want to have a deeper relationship with your consumers, then imbue your brand with deeper meaning. To do this successfully the consumer must be at the center of strategic planning. Your goal is to define how the brand facilitates your consumers' lifestyle needs and concerns.
Dove brands' higher purpose revolves around supporting the self-esteem goals of its user base. Notice how this issue sits adjacent to but distinctly apart from the product attributes and benefits.
It's always going to be a real, authentic, human-relevant purpose that sits above commerce!
Brand Sustainability Analysis
Emergent created a proprietary planning tool for helping clients determine the right higher purpose strategy based on brand history, strengths, consumer base, business operations and current marketing strategies.
We use this tool to define Higher Purpose for a brand and then how it will influence literally every aspect of how a company operates, creates products, innovates, treats it employees and goes to market.
If you want to learn more about the path to Higher Purpose, download a complimentary copy of our Brand Higher Purpose overview that summarizes the insights and strategies for a stronger, better and more effective brand marketing platform.
Looking for more food for thought? Subscribe to the Emerging Trends Report.
Bob Wheatley is the CEO of Chicago-based Emergent, The Healthy Living Agency. Traditional brand marketing often sidesteps more human qualities that can help consumers form an emotional bond. Yet brands yearn for authentic engagement, trust and a lasting relationship with their customers. Emergent helps brands erase ineffective self-promotion and replace it with clarity, honesty and deeper meaning in their customer relationships and communication. For more information, contact [email protected] and follow on Twitter @BobWheatley.