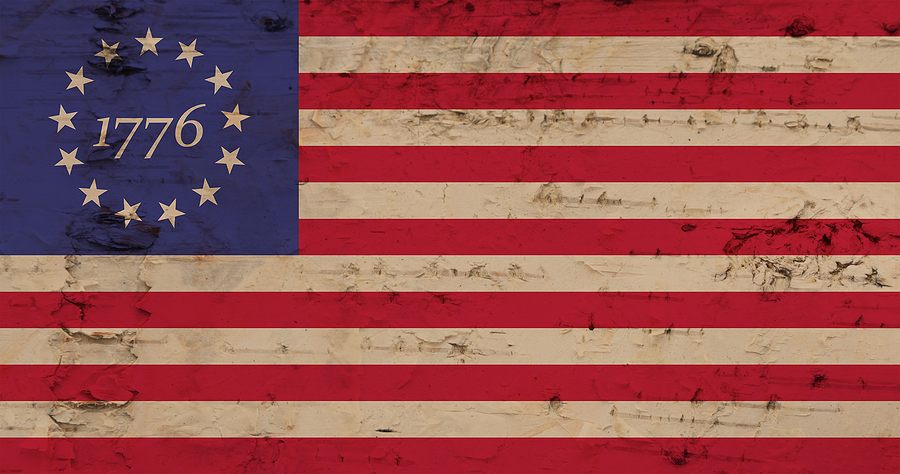 August 9th, 2023
Posted by Emergent
brand advocacy, Brand Beliefs, brand marketing, brand messaging, brand strategy, Brand trust, Emotional relevance, engagement, Higher Purpose, storytelling
0 comments on "Unlocking the Amazing Power of Belief"
Deploying the biology of effective communication
For a brand message to have any real impact, to influence behavior and seed advocacy, it requires more than awareness and publicity. It must advance a relevant higher purpose, cause or belief system that people who share your values will immediately resonate to. Only then can your message create any lasting marketplace impact.
It is not the quality of your products that causes the category to tip your direction. Absent a refined brand WHY, new innovations and technologies will rapidly find themselves playing the circular and commoditizing price-and-feature game. Your competitive advantage gets real traction when you are crystal clear about the human-relevant purpose and mission you exist to champion.
An identifiable cohort of consumers exists who share your beliefs and then want to integrate your ideas and products into their own lives. It is their ability to understand and embrace your purpose, your WHY, that causes them to embrace your brand. They view what you make as a tangible path to reflect and demonstrate their purpose and beliefs to the world around them.
Beliefs are powerful and can be enlisted to change the trajectory of brand growth
It's important to remember that "consumers" are first and foremost real, human three-dimensional people. As such, we are hardwired to gravitate toward people, places as well as things (products) that reinforce what we believe about the world and ourselves.
Beliefs influence our behaviors and how we see ourselves
Beliefs are emotional and rise from deep within us to inform decisions
Beliefs run underneath our cognizant, analytical radar to impact our feelings and decisions
Beliefs help people understand, connect and engage with your brand
Beliefs are respectful of human biology and how we're wired to take action (through feelings not facts)
Yet we find that belief systems are largely undernourished in business strategy because of a flawed assumption that a better mousetrap is the motivating tool that draws in consumers. Ultimately, products in any given category will be more similar than they are unique. Frankly, there isn't any proprietary tech advantage that can be sustained over time without competitive dilution.
Instead, people are magnetically drawn to leader-type brands that communicate what they believe. This unique approach helps consumers feel safe and special – like they belong – and are inspired to align with the brand because the story and mission resonates so personally.
Future of food brands are often mission oriented
Emergent works with emerging food brands who are reinventing how food is created with a vastly improved sustainability story. To a one, the founders and leadership teams believe they exist to improve the health and wellbeing of people while measurably improving the impact of our current food system on global warming.
Their technologies are instrumental in changing the greenhouse gas paradigm. But that is not the reason they will be successful or that people will be drawn to their offering. It is the inspiration they provide to help enable consumers in exercising their conscious consumption wishes. To improve their wellbeing with healthier food choices and create a safer future for themselves and their families. These brands understand that taste, eating experience and proper price are all table stakes and not the real reason for marketplace success. Empowering consumers to experience 'making a difference' is the real brand elevator.
Thus, why conveying values, mission and purpose are so vital to success rather than relying on historic tactics that attempt to leverage features, lower price or the more subtle tactical manipulations of persuasion, fear, vanity, status, shame, peer pressure and social acceptance to close a sale.
One big example: we live in a nation founded on inspiration of a better future for people
In July of 1776 the world was forever changed with the emergence of the United States, the first-ever constitutional republic – a democracy 'of and for the people' – now at 247 years of age the oldest of its kind on earth. A new nation founded on ideals and principles that espoused freedom of speech and press, an elected representative government, the rule of law and a promise of a better future for people.
These ideals form the foundation of an inspired sense of opportunity and the expectation of an individual's ability to pursue their own goals and aspirations. Despite the enormous flaws and inconsistencies that dogged the nation through a Civil War 84 years after its founding, the resilience wrapped in these beliefs and sense of purpose have stood the test of time.
America is one of the most powerful examples of "Why" culture and the influence of deeper meaning writ large. It is embedded in our American attitudes, thinking and distinctive behaviors. These principles and aspirations have spread around the world, yet most of these new democratic governments are less than 70 years old and still evolving.
We have unique stories to tell about our nation's founding
Symbols abound about the American legacy of freedom
It is inspirational to how we think and see our lives
Our societal beliefs are founded on the concept of greater good
Yet for all of the evidence of how a nation founded on beliefs and values serves as an inspiration to a brighter future over time, and the power of values to impact attitudes and behavior – this POV hasn't rubbed off as fully as it could on business and brand development thinking.
When brands become symbols of values and beliefs we hold close
Health, wellbeing, achievement, creative exploration, better relationships, education, love, serving others – there are so many places a brand can live to inspire users and improve their lives. It is in this moment of unselfish thinking that an environment of trust is created.
The process to explore and refine a brand's "why" begins with consumer-centricity and works backward from there. It is formative insight into your customers' interests, concerns and desires that informs a creative exploration around brand beliefs – which should reflect and mirror your users' aspirations.
Emergent has developed a proprietary process for this evaluation we call Brand Sustainability Analysis – in this case the word sustainable refers not to environmental concerns directly but to sustainable brand growth over time.
The six primary components include:
Core beliefs that are consumer centric and address how the brand contributes to improving users lives and the world around them.
Based on those beliefs, Why the company exists, its core mission and higher purpose.
How the company will fulfill its belief-driven higher purpose and mission.
Therefore, What business the company is truly in and assets required to fulfill that promise based on the brand purpose.
The company BrandStand that expresses the business' true north and becomes an embedded guide for decisions on strategy, policy, employee policy and recruitment, innovation and marketing going forward.
Implications of the BrandStand on company operations and marketing strategies.
If you agree that inspiration is a stronger path to influencing consumer decisions than passe' tactical manipulation, and that an optimized purpose and mission – your why – can lead to brand advocacy and evangelism, then we should talk. Use this link to begin an informal get-acquainted conversation.
Looking for more food for thought? Subscribe to the Emerging Trends Report.
Bob Wheatley is the CEO of Chicago-based Emergent, The Healthy Living Agency. Traditional brand marketing often sidesteps more human qualities that can help consumers form an emotional bond. Yet brands yearn for authentic engagement, trust and a lasting relationship with their customers. Emergent helps brands erase ineffective self-promotion and replace it with clarity, honesty and deeper meaning in their customer relationships and communication. For more information, contact [email protected] and follow on Twitter @BobWheatley.