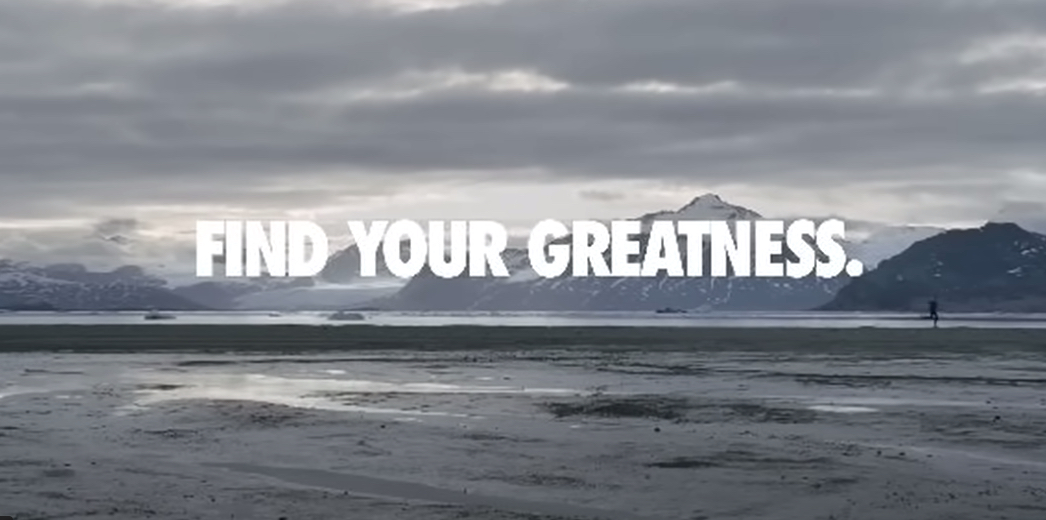 August 6th, 2023
Posted by Emergent
Behavioral psychology, Brand Activism, brand marketing, brand messaging, Brand trust, Differentiation, Emotional relevance, engagement, Higher Purpose, Strategic Planning
0 comments on "You Can Harness Marketing's Law of Physics"
Divining the formula for consistent engagement and growth…
Are you aware of the remarkable chain reaction that will unleash powerful forces to immediately increase your brand's salience, relevance, resonance and traction? Significant brand dynamism and energy are released when this singularly vital key unlocks engagement with your intended customer audience.
This is a law of marketing physics that creates trust and enduring relationships with consumers who will join your brand as supporters, believers, advocates and evangelists. Read on…
The theory we're working to change…
Marketing has been hamstrung for decades on a recurring, reflexive default to using various forms of manipulation as the primary currency for purchase motivation. Chasing consumers with messaging that pushes status seeking, vanity, peer pressure, fear or social acceptance, alongside a devotion to amping product features and benefits often goosed with a price incentive. All of these tactics won't deliver on the requirement of consumer trust and relationship. Brand business built on a foundation of transactional thinking is passé and expensive. Over time these all-too-familiar tactics inevitably commoditize your brand while forcing a continuous, elusive pursuit of incremental differentiation.
It's a hamster wheel of strategic misfires that springs from a misunderstanding of how human beings are wired to make decisions.
Let's take a collective timeout, step back and consider more deeply the human condition. New insight on how our minds function can indeed lead your brand to create trusted consumer relationships.
This requires moving away from a perception that consumers strictly buy "products" – and the only message that resonates is repetition of feature/benefit selling.
People aren't buying what you do anymore, they're buying why you do it.
Inspiration vs. manipulation
A reliable formula for repeatable, predictable results founded on brand mission and purpose is fundamentally more effective.
People are on a continuous search for deeper meaning. They innately resonate to values and beliefs that are aligned with their own views. When your brand reflects their values, you offer them a symbolic flag they wave as evidence to the world around them of who they are and what's important to them.
In reality, this is human biology at work. Two important areas of the brain govern how we operate – the limbic and neocortex. The thinking, rational side of the brain (neocortex) governs learning, analysis and language. The limbic area informs our decisions and behaviors. It is driven by emotion. Brands want to find a home in the limbic zone that influences our decisions. It's only there, that a brand will truly matter to the user beyond its functionality.
We know the sheer volume of data the limbic side can process per second is vastly superior to the learning area. Simply stated the limbic brain is far smarter than we give it credit for – thus, why our "gut instinct" can be so immediate and important to informing behaviors. This explains why the neocortex routinely defaults to the limbic part of the brain for our actions.
Inspiring consumers with your higher purpose, beliefs and mission – your "why" – is the pathway into the limbic brain. If you want to have a deeper relationship with consumers, then imbue your brand with deeper meaning by focusing on your why.
Brands that fail to focus on an emotive sense of "why" end up forcing people to make decisions with only empirical evidence, reluctantly burning precious mental calories in the neocortex. This explains why those decisions often require more personal commitment of time and energy, leaving us feeling taxed and uncertain.
This is what we mean when we talk about winning hearts and minds. The heart represents the limbic feeling part of the brain, and the mind is the rational, language center. Most brands are quite adept at attempting to win minds; that usually requires a comparison of product features, benefits and price points. Winning hearts, however, takes more effort and in the long run is far more rewarding.
Products with a clear sense of "why" give people an emotional pathway to trust them. Their purchase of your product serves as another way to tell the outside world who they are and what they believe.
In his book, Start with Why, author Simon Sinek provides a salient example:
"WHAT Apple makes, serves as the tangible proof of what they believe. It is that clear correlation between WHAT they do and WHY they do it that makes Apple stand out. This is the reason we perceive Apple as being authentic. Apple's WHY, to challenge the status quo and to empower the individual. It is a pattern that repeats in all they say and do. Apple, unlike its competitors, has defined itself by WHY it does things, not WHAT it does. It is not a computer company, but a company that challenges the status quo and offers individuals simpler alternatives."
There are lots of ways to temporarily manipulate people to do things – lowering price, for example. However cultivating long lasting brand advocacy is an outcome of inspiring people with your mission and beliefs. Only when your brand "why" is clear and people believe what you believe can a true consumer-to-brand relationship unfold.
It's hard to make a case that your products or services are important to someone's life if your efforts are founded on analytical facts and arguments the brand deems as valuable. However, if your "why" corresponds with consumers' beliefs, they will see your products as a tangible way to help them express what they believe.
This formula for success shows up in messaging
Your brand narrative and story are either founded on your "why" (inspiration) or on what you do and how you do it (features and benefit selling). Inspiring consumers to join your brand as advocates and evangelists begins with embracing your mission and higher purpose. At Emergent we've created proprietary messaging process designed to refine and articulate brand higher purpose and how that manifests in characterizing the company's mission, products and business strategy.
We've learned that the journey through this experience can be enlightening for company leadership. The outcome produces a clear foundation and anchor to help inform strategies, decisions and business investments moving forward.
Importantly, the real magic here is the shift a refined "why" creates in resonance and relevance of brand communication. By replacing the outmoded manipulation selling tactics and its requisite higher media costs to generate traction, this new modality of inspiring consumers will open doors to sustainable engagement and improved relationships with your brand's user base. This is how communities of believers are created and brand trust is secured.
If you are inspired to further investigate and optimize your company's "why" use this link to open an informal conversation on how this can work for your business.
Looking for more food for thought? Subscribe to the Emerging Trends Report.
Bob Wheatley is the CEO of Chicago-based Emergent, The Healthy Living Agency. Traditional brand marketing often sidesteps more human qualities that can help consumers form an emotional bond. Yet brands yearn for authentic engagement, trust and a lasting relationship with their customers. Emergent helps brands erase ineffective self-promotion and replace it with clarity, honesty and deeper meaning in their customer relationships and communication. For more information, contact [email protected] and follow on Twitter @BobWheatley.