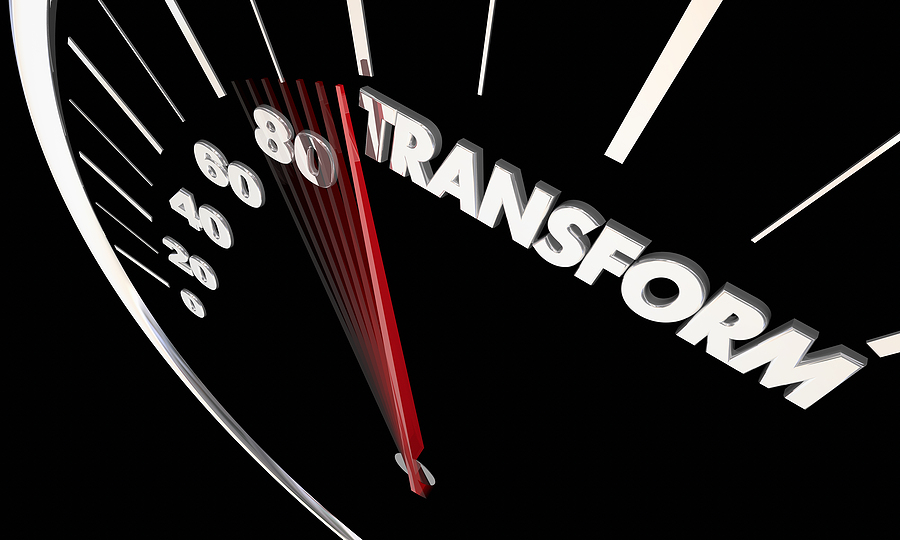 August 3rd, 2021
Posted by Emergent
Brand Design, brand marketing, Brand preference, brand strategy, change, Culinary inspiration, Culinary lifestyle, Customer Experience, Differentiation, Emotional relevance, food experiences, Food Trend, Healthy lifestyle, Healthy Living, Higher Purpose, Insight, storytelling, Strategic Planning, Transformation
0 comments on "Can a brand remain successful while at odds with its users?"
What happens when the consumer moves on and the brand doesn't.
The pace of change these days is unsettlingly quick. Pandemic-authored forms of disruption have come hard and fast, supplemented by equally measured swings in consumer behavior, priorities and preferences. The world around us is evolving. Needs are changing. Attitudes and interests are getting a makeover. The pace of marketplace shifts is accelerating.
We've entered an entirely new era of marketing challenges where consumers move more quickly than brands. This creates fractures in relevance and perceived value as businesses remain anchored to a legacy business model or said more simply, "how we've always done it.'
When the consumer's wants and needs move to another location on the relevance chess board and the brand doesn't move with them, what happens when the business suddenly finds itself at odds with its user base?
Changes now upon us –
Modern food culture has gained new levels of sophistication.
What food is and where it comes from is headed towards a bioengineered future.
Health and wellness needs are now dominant preference considerations.
Sustainability concerns have morphed to focus on climate impacts.
Shopping patterns and behaviors are now linked to extraordinary experiences.
Safety and security are simmering underneath a cauldron of uncertainty.
Brand trust deficits compound while also multiplying perceived risks on the path to purchase.
Challenges that result –
Your product portfolio hasn't advanced to match the consumer's evolving quality definition and expectation.
You're not looking hard enough at innovation driven by climate outcomes and requiring advanced bioengineering.
Your products are not fully in sync with health and wellness lifestyle goals.
You are still narrowly focused on clean energy as the platform for sustainability solutions.
There's nothing remarkable and entertaining about shopping your store.
You haven't answered the bellwether safety and security issues swaying your users.
You haven't placed trust creation at the core of your strategic marketing plan.
New brands are stepping into the gap
Where there's a lingering need, others will step in to fulfill it. The world is ripe for entrepreneurs who wish to serve these evolving needs creating a business environment founded on new definitions of what scale is; value propositions that re-write the rule book on average cost of goods; and what people will pay for entirely new and higher standards of quality. Brand narratives are moving to focus on purpose and values while historic brand stories remain tethered to feature/benefit selling.
When people change, if you don't change with them, you're in trouble.
This summer I attended a backyard community barbecue where the entire menu was a trip into Korean culinary culture. It was mesmerizingly good, a welcome departure from hot dogs and burgers, and an eyeopener on flavor interplay between sweet (sauce) and sour (kimchi). The novel ingredients were off the charts delicious and created a learning moment.
The lesson: once people have experiences that alter their world order and concept of what's important, tastes good or matters to their sense of values and beliefs, it's nearly impossible to go back to the old behavioral patterns.
Food culture refinement is fueling change
You just know expectations on what great food is like are shifting when more sophisticated menus and unique global taste experiences start showing up at the corner neighborhood bar – gastropubs are getting Michelin stars!! We are awash in cooking competitions, chef authored packaged artisanal foods, fancy meal kits, and preoccupation with fresh local food ingredients that require preparation skills.
As people acquire knowledge and experience, perceptions shift. The lowly Brussel sprout, and veggies generally, enjoy a renaissance as cheffy preparations take this mini-cabbage (same species of plant – the brassica oleracea) sulphur bomb to new heights of flavor transformation with cured meat and high temp roasting to caramelize the leafy exterior. Cooking techniques magically alter a one-time musty vegetal eating experience with deeper umami flavors.
The American palate is maturing alongside growing enthusiasm for more complex and layered food preparations and menus. Are food brands right there with them helping share the future of food, or mired in a legacy infrastructure of ultra-processed preparations that lean too heavily on fat, sugar and sodium to drive their appeal?
While popping open a bag of potato chips is still a common snack time ritual, people making their own chips from scratch isn't out of the realm of possibility either. Food culture in America is rapidly evolving with raised expectations for tastes, flavor profiles and gustatory adventures.
When food experience is driven by ingredients
The basic legacy concept behind packaged food solutions is convenience, an effort to reduce or remove preparation from the equation. But what happens when millions of consumers get a taste of the very flavor layering techniques that make chefs the culinary superstars that they are? Lockdowns helped push people to their stoves. It's hard to go back to standard boxed mac and cheese when you've enjoyed the outcome of informed cooking mixing a béchamel sauce with aged gouda and lardons to envelop an elbow noodle in indulgent magic.
It's even harder to dismiss these developments when observing 12-year-old kids on FoodTV's "Chopped Junior" show whip out a wine reduction sauce for pan roasted halibut in under five minutes? Suddenly an otherwise neutral, bland tasting fish rises to a new position in flavor town at the hands of a tween. Does this not signal a change in how we see food ideas, expectations on preparations, romance around the possibilities of better food experiences?
Ingredients take center stage in menus. Packaged products with reimagined ingredients not slavishly tied to what's cheapest have this incredible competitive advantage of being able to tell their product creation story proudly. This is happening at a time when that's exactly the kind of behind-the-curtain tale consumers want to know.
How to disrupt yourself
One sure-fire way to guide innovation, restaging, re-purposing and reimagining what your brand is on earth to accomplish – is putting the consumer at the center of your strategic planning and product development strategies.
This is harder to do than it sounds because businesses often reflexively sit in service of their legacy brick and mortar infrastructure, supply chain traditions and sensibilities around average retail pricing.
When the consumer is willing to pay more for demonstrable upgrades in quality, where is that coming from? It is the very knowledge they've acquired through elevated food experiences where they learn about the relationship between better ingredients and better taste – and often healthier food outcomes to boot. The added spend equals sufficient added value.
Every food and beverage brand should be led by food culture anthropologists, scanning for the sea changes at a time when shifts are occurring more rapidly. We've reached a point where the consumer will inevitably move on while the brand plays catch-up or suffers relevance declines.
When values change and the consumer wants unique, customized higher quality food experiences, you don't want to find yourself at odds where you end up fighting them to stay put. Sure enough, a new brand will hit the radar to answer their call for quality innovation.
If you want to stay ahead of developing trends, be sure to register here for the Emerging Trends Report. If you'd like to discuss how your brand and business might evolve to stay ahead of food culture changes, use this link to say hello and invite an informal conversation!
Looking for more food for thought? Subscribe to the Emerging Trends Report.
Bob Wheatley is the CEO of Chicago-based Emergent, The Healthy Living Agency. Traditional brand marketing often sidesteps more human qualities that can help consumers form an emotional bond. Yet brands yearn for authentic engagement, trust and a lasting relationship with their customers. Emergent helps brands erase ineffective self-promotion and replace it with clarity, honesty and deeper meaning in their customer relationships and communication. For more information, contact [email protected] and follow on Twitter @BobWheatley.