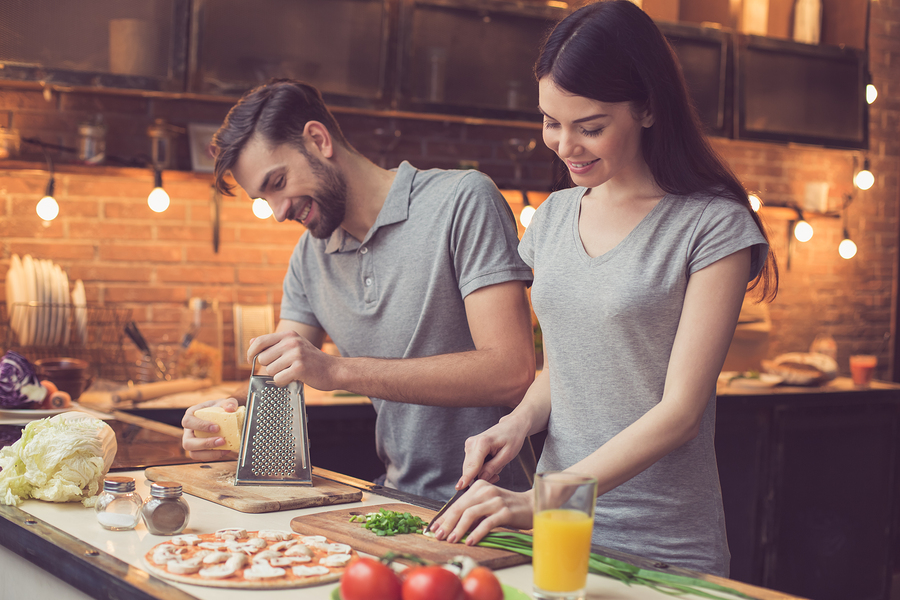 February 6th, 2020
Posted by Emergent
brand marketing, Brand preference, brand strategy, change, consumer behavior, Consumer insight, Culinary lifestyle, Emotional relevance, Insight, Navigation, storytelling
0 comments on "Serving a Narrower Audience of Devoted Fans is a Recipe for Success"
One brand's story of transformational growth.
Awhile back we represented Sargento Foods, today the leading brand in dairy case cheese. When we started, Sargento was looking for a new chapter in its legacy as a packaged cheese-specialist, family-owned company. However, the Sargento business was challenged with rampant category commoditization – cheese is cheese is cheese. The segment share leader was store brand, providing ample evidence that consumers primarily bought on price.
Our goal was to transform the business by reinventing the dairy case cheese category. In doing so, devise a competitive advantage for Sargento that would change the landscape against historic branded segment leader, Kraft Foods.
Working in collaboration with Brad Flatoff, Sargento Chief Marketing Officer, insight research was commissioned to dig into consumer segmentation and behaviors in cheese use. The effort unearthed an evolving consumer relationship with food. A new and important audience was emerging, roughly 26% of the category overall, who were heavy cheese users and had a budding love affair with food.
This food-savvy audience formed the foundation of the Food TV Network's expanding fan base.
They love being in the kitchen, or on the culinary receiving end, appreciated higher quality cooking and ingredients.
They could tell you about the functional differences of knives and pans they used in the kitchen.
They bought cookbooks for inspiration and subscribed to culinary magazines.
They were, as characterized in the study, Food Adventurers.
As is often the case in high volume, high velocity businesses, Sargento had cast themselves for years as the choice for everyone and anyone. This thinking ironically contributed to a form of water-treading stasis that held the brand locked in a third-place share position.
Then, a remarkable thing happened. Executive leadership agreed to let the marketing team redefine the target user, narrowing in on Food Adventurers and working backwards from that profile. We built a plan that redefined the category, the product composition, the packaging, pricing strategy and communications.
In short, Sargento elected to become the premium brand in the dairy aisle and play to food quality cues the Food Adventurer would recognize and embrace. Instead of trying to be all things to all people, Sargento wisely decided to pursue an audience that was invested in food experience and paid attention to the ingredients they used.
A new product line was created called Artisan Blends that combined artisan style cheeses with Sargento classic flavors. The step-up line was priced at a premium to other products and the packaging got a make-over to accentuate the tone and visuals of a European more premium esthetic. But most importantly, the messaging was changed, and the communications tactics moved to align with Food Adventurer ambitions in the kitchen.
Our strategy put the brand in league with a specific set of consumers as they participated in culinary discovery and pursued elevated taste experiences. Sargento became a sponsor and participant at the South Beach Wine and Food Festival, among other events. Celebrity Chef Michael Chiarello was retained as a spokesperson and cooking videos were created with him.
Bottom line: the gears were put in motion to carve a new future based on relevance and resonance specific to a food fan consumer.  Becoming important to a segment of the marketplace rather than defaulting to the all-things-to-all-people approach. Since then the retail channel business has transformed and the future, with help from the company's enormously successful Balanced Breaks snack product line, is on a different trajectory.
Bold moves make for big results
To a large degree the success of this shift was in the hands of Lou Gentine and his son Louie, now CEO. Their willingness to swing for the fence and re-position the business led to the outcomes that have paid lasting dividends.
The lessons here come directly from the consumer and insight into their food needs and interests. Asking, how can we be of greater value to them and make a difference in their lives? When we brought the insight research to life, all aspects of the marketing mix were refocused on how we could build relevance and value with this audience and help them on their culinary journey.
Brand strategy guru Bernadette Jiwa summarized the approach in a recent post:
"Like most of us with something to say, serve or sell, they [marketers] have to do a better job of speaking to only their right customers. They don't depend on the footfall of mass awareness—they thrive on the loyalty of minority affinity, built one customer at a time, over time. They understand what their customers want, they make promises, then show up consistently, week in week out, without fail to keep them.
There is no one-size-fits-all marketing strategy. The tactics we use must align with our goals and the goals of the people we want to serve. How are you creating affinity with the minority of people who enable you to do your best work?"
The Sargento case study is a great example of the benefits of narrowcasting and marketing bravery.
When you decide to go all in with an audience that cares, and then cater to their wants, needs and aspirations, the results can be very satisfying – even transformative to the business.
This would not have happened without the insight research investment up front that, with trained eyes, unearthed the Food Adventurer target and their culinary aspirations. Armed with this understanding, the marketing plan became a lesson in 'mattering' to an audience of food fans. The impact on message and media was a powerful testament to why smaller engaged audience segments can have a significant impact on the balance sheet.
Can we bring this kind of fresh perspective to your business? Let's talk.
Looking for more food for thought? Subscribe to our blog.
Bob Wheatley is the CEO of Chicago-based Emergent, the healthy living agency. Emergent provides integrated brand strategy, communications and insight solutions to national food, beverage, home and lifestyle companies. Emergent's unique and proprietary transformation and growth focus helps organizations navigate, engage and leverage consumers' desire for higher quality, healthier product or service experiences that mirror their desire for higher quality lifestyles. For more information, contact [email protected] and follow on Twitter @BobWheatley.