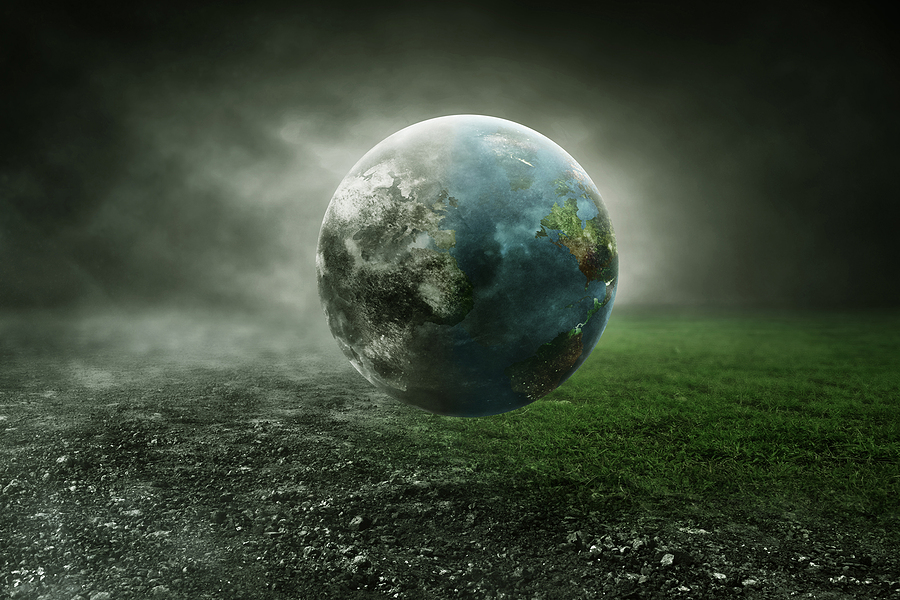 August 12th, 2021
Posted by Emergent
Brand Activism, brand advocacy, brand marketing, brand messaging, Brand preference, brand strategy, Carbon footprint, Climatarian, Climate Change, climate culture, Consumer insight, Greenhouse Gas, Greenwashing, Navigation, storytelling, Sustainability, Transformation, Transparency
0 comments on "What is the biggest barrier to sustainability investments?"
…It isn't the supply chain or manufacturing
Imagine an out-of-control cruise ship bearing down on the sunny Island resort dock at 30-knots full speed with no captain at the wheel. 200,000 tons of steel coming in hard to shore, kicking up a gigantic spray of water behind it. There you are at the coffee shop in front of the pier, enjoying your latte while waiting for the ship to arrive. You watch in horror as this gigantic floating hotel with 4,000 souls aboard is barreling right for you, the bow getting taller and taller in the closing moments. You freeze – unable to move as the disastrous, tragic end draws near – paralyzed by _________.
The word is fear.
You didn't see it earlier, but painted on the bow in bright green, it's the USS Climate Chaos coming in hot …literally.
Sustainability at one time was more leisurely focused on clean energy use and efforts to improve, say, recycling and clean energy from the manufacturing plant to customer warehouses. The annual report would recite the efficiencies and efforts made to use less fossil fuels in the daily routine of manufacturing, shipping and commerce.
But wait; more recently we learn that greenhouse gas levels, despite the economic shutdown caused by the pandemic, have reached their highest concentration in 4 million years and shows no signs of slowing down. The planet is rapidly warming. Climate impacts start to get closer and closer to home through unrelenting wildfires, droughts, super-storms and wild weather shifts. You can feel it and see it now.
Then as if on cue, along comes a series of reports that reveal the incredibly significant relationship our food system has to climate impact, now the second leading contributor of global greenhouse gas production at 24%. Consumers who are already increasingly aware and sensitized to big societal issues like climate trouble, begin to realize there is a relationship between their food choices and climate outcomes.
The word sustainability acquires new gravitas and deeper meaning as it is redefined to signal climate threat from supply chain actors like livestock production and soil-damaging industrial agriculture practices.
Who knew it took 1,600 gallons of water, massive land resources and two years to produce one 16-ounce steak?
Why didn't we know before that the world's largest carbon sink, the Amazon rainforest, is disappearing at the rate of an acre per second due to repurposing the forested land for animal agriculture and crops to feed them?
Sustainability may now be the most popular term in modern marketing
Yet it is still vastly underserved as companies wrestle with its deeper meaning and implications. Will we get to solutions soon enough to prevent portions of the planet from becoming uninhabitable? Or will the streets of Toronto begin to resemble Beverly Hills with giant royal palm trees lining the Yorktown shopping district, while the southern hemisphere reels from millions of climate refugees running north for survival?
Sustainability is an operational imperative that starts at the field or ranch and works its way forward to the retail store. The challenge ahead begins with understanding what an organization's carbon footprint looks like though objective, data-driven scientific analysis that runs all the way back through the supply chain and forward through manufacturing, distributing and recovery of packaging materials.
Within this analysis comes visibility to the conditions that impact climate threat contributions and identifying where improvements can be made, and carbon mitigation targets set.
The biggest threat to progress here is various forms of organizational fear
Given the speed at which climate threat is turning into a passion point for consumers on the path to a purchase decision, there is a need to get this right sooner rather than later. Yet some companies still struggle to navigate.
Why?
Fear of change
Change is hard. No one likes it except the most progressive leaders who see it as a path to reinvention and growth. Changing institutionalized thinking and processes is difficult. But change it must. We need a wildfire of movement towards credible sustainability solutions.
Fear of risk
The street looks for quarterly reports that repeat positive progress. Companies may worry that fundamental changes in infrastructure and operational standards will be a risk – that even with disciplined planning, to some degree, – they'll still be steering in uncharted waters. Yes, but it's a necessary risk worth taking.
Fear of truth
Every business resides in a glass house these days because anything that can be known, will be known. Are there some policies and behaviors that under scrutiny in the light of day could cause a little unease?
Transparency is demanded by users and stakeholders at a time when missteps can be discovered and reported globally in the digital age of communication. You already own that problem. The larger social responsibility demerit is knowing the problems exist yet doing nothing to improve them.
A spoonful of sugar helps the medicine…
Thinking differently – turns out robust sustainability commitments and policy are actually a path to improved innovation, financial outcomes and business growth.
Our partners at Brand Experience Group (BXG) made the business case, quantifying the impact of holistic sustainability strategies on balance sheet progress. Overwhelming evidence points to business growth from progressive sustainability programs, properly communicated to all relevant stakeholders. The research also proves that absence of these programs leads to sub-optimal business performance. (if you want to see the report, request it here).
How can this be true?
Because the number of consumers who care about sustainability investments, programs and verified outcomes is NOT some small tertiary cohort. According to BXG:
34% of consumers are deeply passionate about sustainability progress, and
another 33% are "concerned" about sustainability policies and behaviors.
That's 67 percent of your consuming marketplace.
If consumers want it, you need to deliver, right?
In a sentence: sustainability is good for business.
It may require changes in how the company operates, sources and manufacturers, but these changes are necessary when the great ship Climate Chaos is coming in all gas and no brakes to ultimately reward the climate caretakers and punish the deniers who claim they didn't see it coming.
Is this going to be expensive for our economy?
Not if the thesis set out by think tank RethinkX is correct. They forecast ambitious but realistic targets for change in the next 10 years, based on deployment of technologies we already have in place, such as precision fermentation in food making. They state:
"By leveraging the power of market forces, mitigation of greenhouse gas emissions can be transformed from a costly expense into a lucrative investment at every scale from local to global. Regions, nations, communities, cities, businesses, and investors choosing to embrace and lead the disruptions rather than resist them will reap enormous economic and social rewards as well as environmental benefits."
Decarbonizing the global economy will not be costly, it will instead save trillions of dollars…
"By leveraging the power of market forces, mitigation of greenhouse gas emissions can be transformed from a costly expense into a lucrative investment at every scale from local to global. Regions, nations, communities, cities, businesses, and investors choosing to embrace and lead the disruptions rather than resist them will reap enormous economic and social rewards as well as environmental benefits." – RethinkX Climate Change Report
Time to get on board and pilot the new Climate Threat ship to a better, brighter and hopefully cooler future.
If you want to get a clear understanding of how to get ahead of the unstoppable and pervasive need for sustainability readiness, read our Brand Sustainability Solution report. You can download it free here.
If you want to know exactly where your business is on climate readiness, take our five-minute online Sustainability Readiness questionnaire. It is complimentary along with the scoring and follow-up report on what the results mean. You've got nothing to lose and everything to gain by knowing exactly where your company sustainability challenges reside. Here's the link to take the electronic questionnaire.
Looking for more food for thought? Subscribe to the Emerging Trends Report.
Bob Wheatley is the CEO of Chicago-based Emergent, The Healthy Living Agency. Traditional brand marketing often sidesteps more human qualities that can help consumers form an emotional bond. Yet brands yearn for authentic engagement, trust and a lasting relationship with their customers. Emergent helps brands erase ineffective self-promotion and replace it with clarity, honesty and deeper meaning in their customer relationships and communication. For more information, contact [email protected] and follow on Twitter @BobWheatley.