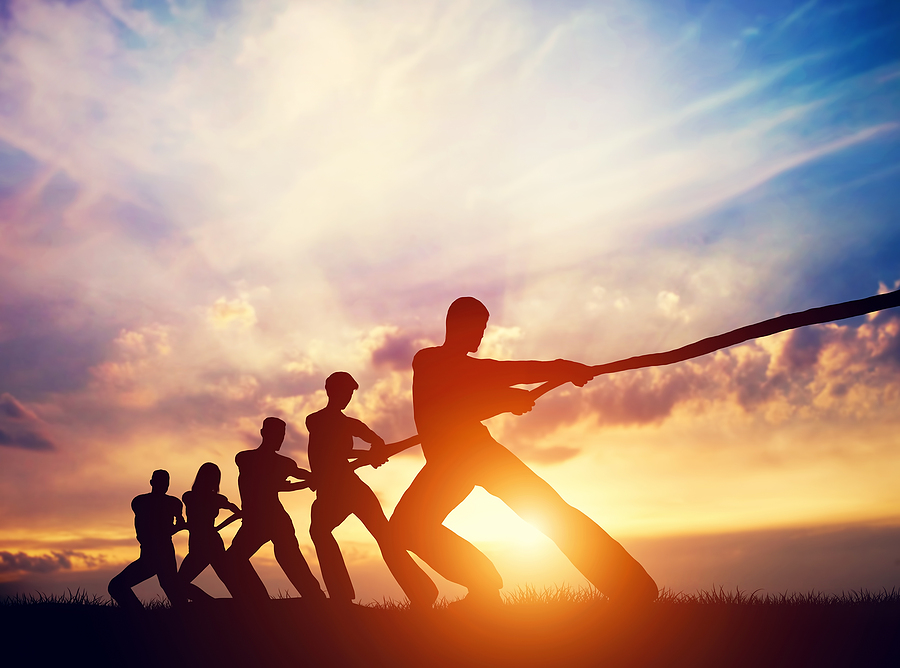 August 24th, 2023
Posted by Emergent
Brand Activism, brand advocacy, Brand Beliefs, brand messaging, brand strategy, Carbon footprint, Climate Change, climate culture, Greenhouse Gas, Greenwashing, Sustainability
0 comments on "Sustainability – You're In Or You're Out"
Confronting the immutable truths ahead
This report is ultimately a call for renewal of purpose and commitment to sustainability policies, principles and behaviors that consumers are increasingly demanding. It is also a roadmap for alternative food technologies to regain momentum after a period of honest reassessment on the fundamentals of taste, nutritional composition, price and brand sustainability narrative.
Stay tuned for more guidance – but first a look at the current conflagration.
Two steps forward. One step back.
At the moment we are in the midst of a tug of war on sustainability commitments and performance. Despite mounting evidence of environmental trouble, some organizations over inflate their progress (greenwashing), while others green-hush by downplaying practices or abandoning them all together.
Progressive large food industry organizations like ADM and PepsiCo continue to lead the charge, working to secure improvements at the farm level. Others such as McDonald's, who earlier addressed their ESG commitments head on have receded, horns pulling inward. Further some brands tempt a flame out on the path to redemption by intentionally hiding the ESG candle of achievement, preferring to operate in the dim shadows away from public or media attention.
We inquire: what's going on here
We are confronted daily with the epic impacts of climate change. The situation is worsening. Evidence is all around us that carbon emissions and the resulting planet warming outcome is playing havoc with the balance of nature. Yet political considerations remain powerful deterrents to some organizations, apparently afraid of special interest criticism or concerned their current actions will be deemed subpar by climate watchdogs.
The fossil fuel industry tries to preserve the status quo by casting doubt on the efficacy of climate science. Some political groups snarl over "woke" capitalism even as our global "Rome" burns around us as violins play Emperor Nero style.
In a recent Fast Company article about current disinformation tactics taking aim at the plant-based meat industry, Sara Aniano, an analyst at the Anti-Defamation League's Center on Extremism, was quoted stating, "Anything that strays from what's deemed natural, primal, or masculine is automatically deemed dangerous. Innovative food products are seen as a dystopian consequence of leftist politics."
Yet we know this July was officially the hottest on record for planet earth.
Our food system already represents nearly 24% of global greenhouse gas emissions, more than all transportation systems combined. Increasingly, people believe companies have an obligation to address and mitigate System 3 (GHG) emissions now rather than wait for any future regulatory mandate. Moreover, there are only 7 more harvests on the run-up to 2030 as we face the prospect of irreversible climate change impacts if emission reductions aren't realized.
Meanwhile "fake it 'til you make it" greenwashing gets harder to pull off as deep knowledge about credible sustainability best practices becomes more pervasive among media and consumers. No matter what, the in-parallel denier criticisms are getting more difficult to defend in the midst of real-world crisis after crisis related to climate change impacts that manifest in floods, droughts, hot oceans and wildfires. The reality of climate turmoil is at humanity's proverbial front door now.
What comes first: the sustainability chicken or the egg?
Stated another way which must come first, actions taken by brands and business to mitigate environmental impacts? Or second, the universal acceptance of these remedies as normal, practical, required and sought after by every conceivable audience and constituency a business might encounter?
Can you be a responsible sustainability transition plan implementer, and also present your organization publicly as a neutral Switzerland on the climate policy-making front?
No.
"One of the most important and challenging missions that I think one company could try to do, which is basically to replace animal farming as the primary source of protein production for humanity, is very much the reason why we started the company," said Andre Menzes, CEO of alt. chicken protein company, Tindle Foods.
Despite Tindle's enviable progress, why the current backslide for plant-based meat?
The media flourish over "plant-based meat for meat lovers" saw the Impossible and Beyond Meat businesses rapidly accelerate; both brands hoping to jump the normal new category creation arc and leap instantly into mainstream acceptance. This required attracting consumers who are more price sensitive, more demanding on taste and less "environmental issues" motivated at a time when inflation was running up the prices of groceries right and left.
Weaknesses in the brand story around the reality of "healthier" (sodium?) left the door open to "highly processed" attacks that stole precedence over the earlier perceptions of meat-like eating experience. Hype machinery ground to halt when declining sales performance tarnished the golden meat-from-plants goose. Revenue for Beyond Meat plunged 30.5% in the second quarter this year, prompting CEO Ethan Brown to call (finally!!) for more education on their better-for-you improvements and sustainability bona fides.
So is plant-based a fading fad? Absolutely not. This is a blip as brands optimize and improve taste, the ultimate decider on marketplace traction alongside input cost management to finally reach pricing parity.
Plant-based must win more fans.
Precision fermentation deserves its protein game-changing shot.
Cultivated meat will earn its time in the shining retail sun.
Why? We simply can't continue to endlessly add more animals as the primary source of protein in our diets. Animal meat on the menu isn't going away. However, the composition of our dietary decisions and choices should adjust. Improvements from new protein technologies that come at a fraction of the environmental impacts of conventional food creation deserve our support.
Still, it's a noisy fickle environment right now…
Why are companies afraid to plant their sustainability flag in the sand?
Escalating impacts surround the planet begging for mitigation attention.
Consumers increasingly demand action from business to solve the sustainability crisis.
Plant-based takes a step back amid criticism of its formula composition bona fides.
(Heavy sigh)
Landing on the side of the angels
What is the essential truth here? For one, our food system is an actor in the carbon emissions build-up. The impact of global warming is escalating, and you can see the tipping point on the horizon. Food technologies that answer the crisis with a fraction of conventional food system carbon impacts are coming but desperately need more investment to close the last mile to commercialization.
Sustainability performance matters. Science-based LCA level analysis of carbon footprints should be happening everywhere because you can't know where you're going until you know where you are. Boulder, CO based Meati, with its novel mycelium-based meat products, is already in retail distribution with an eye-opener on replicating the eating experience of muscle meat cuts of chicken and beef. Their story is a sustainable solution.
Brands that look to help address the food and beverage industry's carbon footprint are operating on the side of the angels and should do so fearlessly knowing the consumer is going on the journey with them. We have little time to solve the industry's climate impacts so special interests should put down the quill of complaint and take up the mantle of participating in advancing change, not resisting it.
Guidance in the months ahead
Taste and price optimization are job one. It's table stakes for growth.
Investments in Sustainability education for consumers and stakeholders should get more energy and funding, right now.
We have ample data and evidence that sustainability readiness commitments backed with consumer-facing outreach to inform stakeholders of this progress is a recipe for balance sheet benefits and marketplace competitive advantage.
Can we climb back on the horse of wisdom knowing these shifts are vital to keeping our planet safe, and to nourishing people affordably in the future?
Sustainability isn't a hassle, it's a business-building opportunity if we play our collective cards right.
Your brand can make a difference. Yes, sound strategy is needed. Linking sustainability expertise with marketing know-how is a loop that must be closed to gain business benefits from climate-responsible performance.
Let's renew our vows at the altar of sustainable best practices. Time is not on our side, and we have policy ground to cover in a relatively short span of time.
Can we agree change is needed and desirable? We have a responsibility here to protect the future for our families and many others coming in the decades ahead. We have designed the recipe for success. We need to implement and keep at it as we move from friction around the birth of new ideas to transformation while new behaviors take root.
If you believe further guidance and fresh thinking on the path to sustainability performance excellence is in order, use this link to ask questions or start an informal conversation. We're here to help.
Looking for more food for thought? Subscribe to the Emerging Trends Report.
Bob Wheatley is the CEO of Chicago-based Emergent, The Healthy Living Agency. Traditional brand marketing often sidesteps more human qualities that can help consumers form an emotional bond. Yet brands yearn for authentic engagement, trust and a lasting relationship with their customers. Emergent helps brands erase ineffective self-promotion and replace it with clarity, honesty and deeper meaning in their customer relationships and communication. For more information, contact [email protected] and follow on Twitter @BobWheatley.