We're nearly out of time to slow emissions juggernaut…
The moment has arrived for the food and beverage industry to upgrade sustainability performance and answer System 3 (supply chain) emission challenges. The incentive to act now: bottom line business growth benefits can be secured through authentic, credible strategies to fully execute a climate-responsible transition plan. Later in this post we will reveal the number one barrier to achieving business benefits from sustainability investments.
Why now?
According to the latest alarm bell report from the U.N. Intergovernmental Panel on Climate Change, we're on pace to burn through our remaining carbon budget (500 gigatons) by 2030, potentially placing the Paris Accords' 1.5˚ Celsius ceiling beyond the world's grasp. The U.N. states outcomes of unabated global warming could be catastrophic with every proportional degree of warming past the Paris Accords threshold.
The impact of our fossil fuel economy has already transformed the planet at a pace unrivaled in human history. The U.N. report characterizes carbon mitigation efforts to date as "woefully inadequate." As such U.N. Secretary General Antonio Guterres is demanding that developed nations such as the United States eliminate carbon emissions by 2040, a decade earlier than the rest of the world.
More than 40 percent of cumulative carbon emissions have occurred since 1990. After decades of disregarding the warnings, delaying policy changes, or making the tough choices to curb emissions from our industrial food system, the window to solve the climate crisis is closing.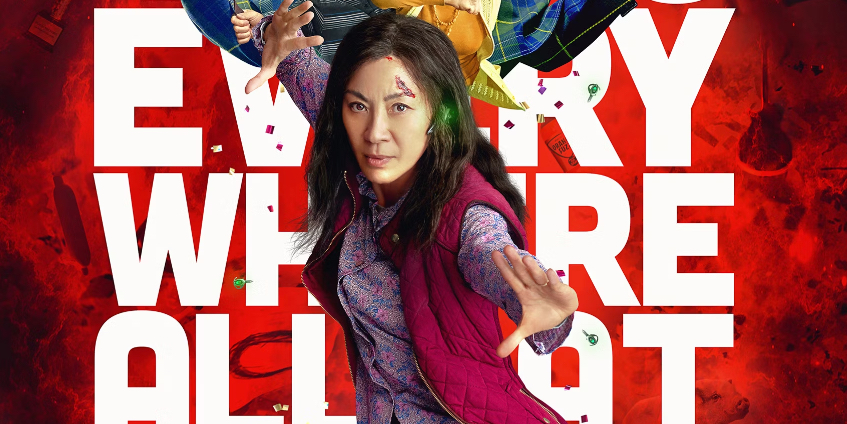 Past the Paris Accords ceiling, impacts get extreme
Left on our current emissions pace, scientists claim global temperatures could rise by 3.2 degrees Celsius by the end of the century. What would follow is melting arctic ice sheets that cause sea levels to rise by several feet, extinction of hundreds of animal species and displacement of millions of people from southern hemisphere regions no longer able to sustain an acceptable quality of life.
The issues are systemic in part because the world has shrouded itself in fossil fuel energy use and a food system churning out affordable proteins that come with a hidden yet steep environmental cost. Our current infrastructure supports buildings designed to use gas for heat. Cars and trucks for the most part remain gas powered. Public policy encourages the fossil fuel energy sector while struggling politically to invest in a more sustainable future.
Energy industries double down now on fossil fuel source development
China is on pace to add more coal-fired power plants
Methane emissions compound as ruminant animal populations (cows, sheep, goats) grow to keep up with rising protein demands
In short, we find ourselves on a carbon-paved superhighway in the fast lane, zooming past the 1.5˚ Celsius off ramp – hurtling towards a point of no return, even though we face irrefutable evidence about the outcomes of not applying the brakes. Chaotic weather patterns, severe storms, wildfires, droughts, dwindling fish populations, the spread of infectious disease emerging from climate-disrupted biodiversity impacts – all indicators it's time to summon the political courage to change direction.
Can the food and beverage industry help lead the shift to a sustainable future?
Yes.
If we muster the will and mettle to execute on pledges for change required to help the world reduce emissions by 50 percent over the next eight years. A recent report from Boston Consulting concludes emerging low carbon technologies in food creation give us the best chance of measurably reducing greenhouse gas from food production. Friederike Otto, Climate Scientist at the Imperial College London, recently said "We have all the knowledge we need. All the tools we need. We just need to implement it."
An eco-system of regenerative agriculture commitments, adoption of emerging precision fermentation food technologies and efforts to minimize consumer eating patterns that favor ruminant animal products are needed to help curtail the food system carbon footprint. To the extent companies make assurances here and monitor performance against System 3 supply chain emissions, we have an opportunity to pull back from the brink of severe economic and social shocks pouring from a hotter planet.
Business reasons for implementing these changes are compelling as consumers increasingly want to vote their sustainability values in the checkout lane. Sustainability investments can be good for business. However, there are barriers to overcome on the path to business benefit.
Silo-ization of sustainability programming
All too often we run across organizations in the food industry that inadvertently silo their sustainability investments by treating it as a department down the hall, cut off from other areas of the organization vital to making the investment payout as a business generator.
Sustainability is a strategic initiative the organization needs to answer from the C-suite level on down, not as a "right thing to do" effort, rather a business imperative the organization embraces as a core organizational mission and higher purpose. Sustainability executives and marketing teams should be working together to close the loop and inform all stakeholder audiences of carbon mitigation goals and milestones.
The #1 deficit in sustainability readiness performances is….
Since we launched the Brand Sustainability Solution platform in early 2021, Emergent has deployed an online Self-Assessment Questionnaire to help food, beverage and retail organizations better understand where they are on the path to sustainability best practices. Our database of self-assessment results reveals one consistent weakness across nearly all company survey participants.
To achieve business benefits from sustainability ventures, integrated communications tactics must be employed to inform stakeholder audiences of what the company is doing to address sustainability challenges. In the absence of these strategic communications initiatives, brands can't get credit for the investments they're making or the improvements they're realizing.
Thus, the loop is not closed with constituent audiences. Simply stated: sustainability performance is a brand preference driver in a marketing environment where consumers seek alignment between their beliefs and values and the brands that matter to them. All-too-often the sustainability team operates in isolation, and activity there isn't integrated with marketing programs and assets that help customers of all segments understand what the organization is doing.
This weakness has popped to the surface often enough that we are compelled to flag its importance here as "the missing link" to creating positive business outcomes from sustainability strategies.
Sustainability programs anchored to carbon footprint improvements can't operate successfully in a vacuum. If we're going to make the significant moves necessary to avoid condemning future generations to the invasive risks of a hotter planet, the entire effort must be a top-level priority for the company as a whole – with all hands-on-deck to help implement and communicate.

If you think your organization would benefit from an audit on sustainability readiness best practices, use this link to launch an informal conversation on evaluating the state of sustainability in your company. The solution set will invariably tap into everything, everywhere, all at once.

Download our emerging food tech education strategy guide…

Looking for more food for thought? Subscribe to the Emerging Trends Report.

Bob Wheatley is the CEO of Chicago-based Emergent, The Healthy Living Agency. Traditional brand marketing often sidesteps more human qualities that can help consumers form an emotional bond. Yet brands yearn for authentic engagement, trust and a lasting relationship with their customers. Emergent helps brands erase ineffective self-promotion and replace it with clarity, honesty and deeper meaning in their customer relationships and communication. For more information, contact [email protected] and follow on Twitter @BobWheatley.

Tags: