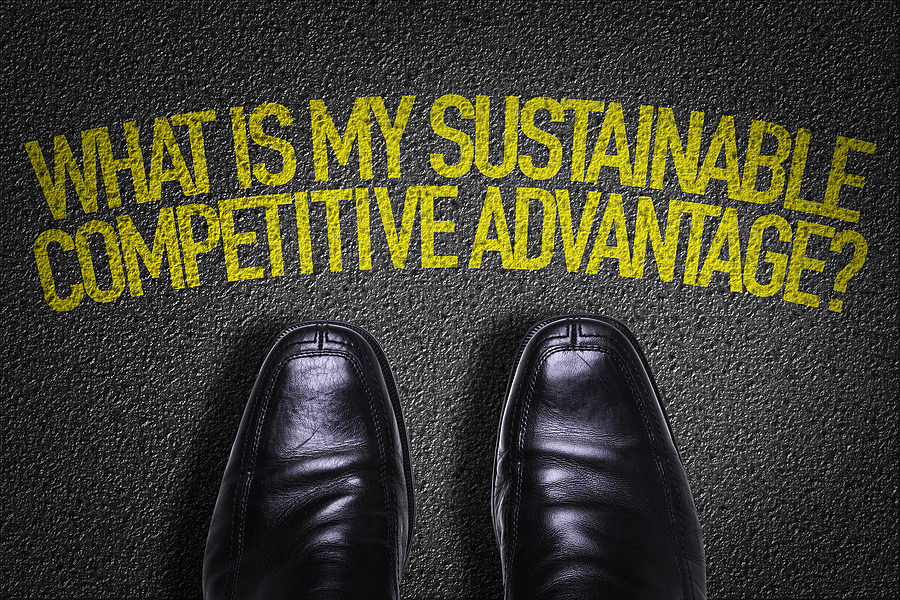 June 5th, 2023
Posted by Emergent
Brand Activism, brand advocacy, brand marketing, brand messaging, brand strategy, Carbon footprint, Climatarian, Climate Change, climate culture, Greenhouse Gas, Greenwashing, Higher Purpose, Sustainability
0 comments on "Ten Steps to Better Sustainability Awareness"
Awareness drives preference for sustainable choice
After 15 months of collecting data from a wide variety of companies that participated in our Sustainability Readiness assessment questionnaire, we can confirm the most common area of shortfall and weakness in sustainability performance is communications.
We've consistently encountered a disconnect between yeoman efforts by companies to improve their environmental and emissions outcomes, but too often without the integrated communications strategies that effectively tell that story to consumers and stakeholders.
It may be due to pervasive silo conditions where sustainability teams work separately from marketing, or the more intentional 'greenhushing' out of fear any sunlight might expose sustainability practices to criticism. However you slice it, without a robust, integrated communications strategy, it is virtually impossible to convert sustainability investments into related sales and share growth for the very reason people aren't aware of what the brand has accomplished.
Building sustainability awareness
Without top-of-mind awareness your brand's sustainability story isn't considered. Awareness is also elusive and fleeting. It can be here today and gone tomorrow; thus, why continuous investments are required to keep your sustainability story front and center with the audience most likely to resonate to your environmental mission.
To be clear, aggregating eyeballs as the ultimate (and only) goal could overshadow some of the most important principles governing consumer engagement and consideration. Your brand's higher purpose should inhabit every strategic decision you make when organizing an effective awareness-building strategy.
Note: be sure to check out the best practice example at the end of this article.
Earlier in my career while at Ogilvy & Mather, we always considered awareness purely in mass media terms, balanced with the twin towers of reach and frequency. In those days it was about hammering home a message in as many channels as budget would permit, as many times as the available media dollar could acquire. Tonnage in media spend was a thing and the share-of-voice advantage went to larger spenders. Hangover from this era of brand message carpet bombing still, unfortunately, exists.
Mass media is a relic. We have clear digital advantages today that level the competitive voice playing field for smaller brands and budgets. Social channels also enable a much closer, deeper relationship and dialogue with specialized consumer tribes. We can accentuate the best practices of audience focus and message customization because broadly targeted appeals in mass channels no longer apply.
Here we weigh in on Ten Steps to Better Sustainability Awareness to engage and endear your stakeholders.
Be where your audience is
Sounds a little like water is wet, but we often find that insight research doesn't get the respect or attention it deserves. It's how we get underneath the media consumption habits and preferences of a brand's most prolific users. Hunches and assumptions here can divert outreach priorities down the wrong channels. Your goal is to emphasize the media they consume most often. You have to probe to know what that really looks like.
2. Show why you're committed
The relationship you are trying to build with people is based on solving sustainability challenges and operating as a mirror to their beliefs and values on the journey. Your brand should be positioned as an enabler of their sustainable lifestyle aspirations, as well as an educator focused on helping them determine sustainable choices. Relevance to their environmental concerns is key to engagement and it will always be about them and not brand self-promotion, touting good corporate citizenship accolades.
3. Create "useful" branded content
Every time you solve a sustainability barrier or enable an aspirational activity people care about (you have to study to know what those activities might be) you earn trust, the most important component of any brand-to-consumer relationship. The litmus test for your content is its usefulness in helping or enabling your audience on the path to a sustainable lifestyle. Your consumer is always the story hero and the role your brand plays is always as coach and guide.
4. Take advantage of the publishing platforms
You should be present early and often in the right channels, depending on your category and audience priorities. YouTube, Instagram, LinkedIn, Medium, TikTok and Facebook can be addressed in optimized content that best fits the format of each platform. How you show up ought to be distinctive of your brand voice and personality – and focused on engagement, not re-treading old mass-marketing and self-promotion tactics.
5. Humanize your brand sustainability story
No corporate-speak or science-driven dissertation please. Instead present a human, conversational voice. If you've done your homework on brand archetype and narrative, your highly differentiated persona will shine through. Emotion is imperative and sustainability is an emotion-driven subject. This is a time to amplify your beliefs, values, commitments, standards and informed opinions on relevant sustainability performance goals and its value to your users' lives.
6. Be a mirror
People like to see themselves in your stories, so hold up a mirror to them. Employ language they use (you have to know them to speak to them effectively). Your goal in storytelling is to generate a reflection of their concerns and motivations. It's easier to talk about yourself, but that's almost always going to lead to a disconnect because it means they are no longer the hero of the story. Determine what their sustainability concerns are, then speak to those priorities.
7. Storytelling
Stories are 22 times more likely to be remembered than fact telling. We love stories because we can see ourselves in the characters. We can relate to fears, struggles, challenges and triumphs. Wrap key messages inside stories where people can see themselves. Fact-based downloads won't have the same stickiness and emotional staying power.
8. Focus on social media channels
Proof. Validation. Verification of what you want people to believe. Social media can be a rich trove of shared experience and advocacy. The voices of users carry more credibility than what your brand claims. You should encourage and facilitate sharing in the social platforms your customers use most often. Brand-created content should focus on education, help and emotion ahead of promotion.
9. Leverage your expertise
As a subject matter expert, you have a forum and a platform to be the knowledgeable guide. Elevate your voice and perspective on the larger more compelling sustainability issues your audience cares about – and then weigh in. Podcasts can be an excellent channel for this type of communication.
10. Harness editorial credibility
Beyond the digital paid advertising platforms of pay-per-click and paid social, editorial media placement is a powerful tool to deploy because it is inherently more trusted and credible. It stands as a form of education and information vs. straight promotion. Editorial requires focus on the problem solving and thus newsworthy aspects of what your brand has accomplished.
The Promised Example: sustainability awareness and education in action
Putting some of our Ten Steps to Better Sustainability Awareness to work, Emergent recently produced a sustainability education and information forum for food industry stakeholders.
(Read on to learn how this valuable content will be available to you.)
Here's how it worked:
Current reports on the progress of the food industry's sustainability transition planning show a gap between intention and measurable outcomes. To help bring the food and beverage industry further along the continuum, we recruited a panel of experts from some of the most influential organizations leading sustainability readiness and improvement.
Our theme: "Sustainability and the Future of Food" began as a live presentation at the Food Marketing Institute's industry executive gathering, the MidWinter Executive Conference in January 2023. Here senior food industry leadership teams, both CPG brand and retailers, gathered to focus on key issues facing the industry in the year ahead.
Our experts included sustainability executives and senior executives from the leading organizations mapping the future of sustainability performance including PepsiCo, ADM, Change Foods (an emerging new technology player in precision fermentation tech), The Good Food Institute, the alternative protein's industry association, and the team at Boston Consulting Group that produced landmark studies on the growth and potential impact of sustainable food technologies.
The sustainability messaging focus:
Elevate understanding of the foundational reasons why the global food system is a significant contributor to climate threat (not sustainable), and the innovative, novel solutions that will forever shift where food comes from (future of food) and how it is produced.
Reveal the foundational elements of sustainability best practices. Discuss how organizations can address the complex requirements for new standards, policies and systems required to decarbonize their businesses while offering consumers healthier, better tasting, affordable and sustainable food solutions.
Introduce the face of new food production technologies now taking shape that are not dependent on carbon heavy, inefficient and vulnerable legacy supply chains to create the proteins necessary to nourish a growing global population.
Inspire a path forward for evolutionary change that will maintain the U.S. food industry's historic global leadership in bringing new solutions to the most challenging conditions the food industry has ever faced; addressing a sustainability mission that must be achieved to avoid the economic and societal impacts of future climate damage.
Emergent then extended the panel discussion to editorial media, with the speakers recently reprising their stories on readiness best practices and emerging technology for a two-hour, four-part video on best practices and the future of food. The series was produced in collaboration with Food Navigator. The videos will air in weekly installments early this summer at Food Navigator's website.
The food industry's sustainability concerns and activations are ramping up as consumer sentiment and interest is already steps ahead.
What are your next moves?
If you think it's time to refresh your sustainability awareness- and engagement-generating strategies and investments, use this link and let's talk about how best to design improvements.
Looking for more food for thought? Subscribe to the Emerging Trends Report.
Bob Wheatley is the CEO of Chicago-based Emergent, The Healthy Living Agency. Traditional brand marketing often sidesteps more human qualities that can help consumers form an emotional bond. Yet brands yearn for authentic engagement, trust and a lasting relationship with their customers. Emergent helps brands erase ineffective self-promotion and replace it with clarity, honesty and deeper meaning in their customer relationships and communication. For more information, contact [email protected] and follow on Twitter @BobWheatley.