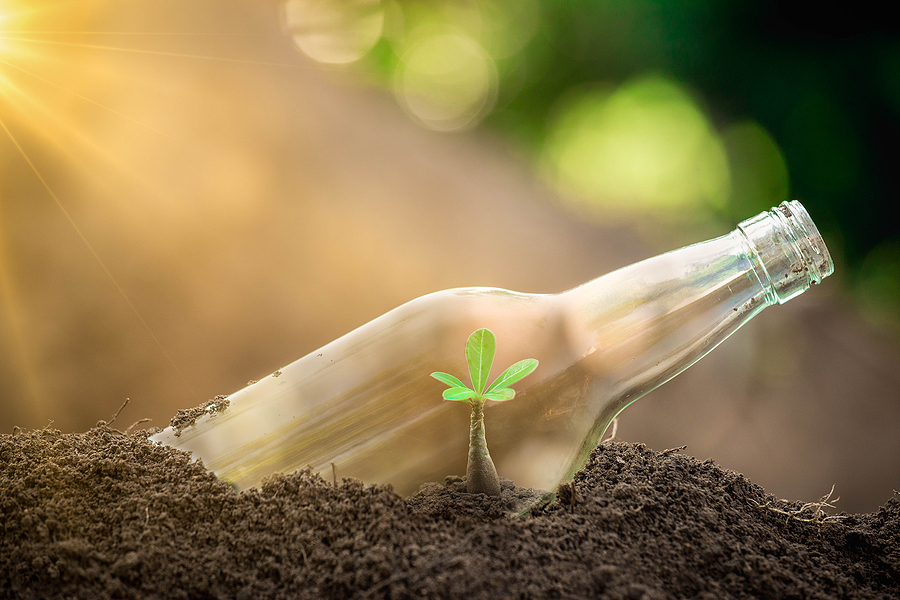 September 10th, 2021
Posted by Emergent
Brand Activism, brand advocacy, brand marketing, brand messaging, brand strategy, Brand trust, Climatarian, Climate Change, climate culture, food retail strategy, Greenhouse Gas, Greenwashing, Product design, Retail brand building, retail brand relevance, Social proof, storytelling, Sustainability
0 comments on "Without the right sustainability strategy, you are leaving billions on the table"
Our online questionnaire can help you avoid gaps and misfires
In a recent study conducted by our insight research partner Brand Experience Group (BXG), an analysis of sustainability strategies among UK-based grocery retailers revealed the top three banners were leaving more than $9.5 billion in sales on the table. This is revenue they could have earned if the right strategies had been fully implemented to meet shopper expectations on clearly communicated sustainability policies and performance.
The incredible irony: every single one of the food retailers has some form of sustainability program or messaging in place. All of them are underperforming because the programs are either not fully built out, ineffectively communicated to stakeholder audiences or both.
The same business case with similar outcome metrics has been calculated in CPG food and beverage categories. What's going on here?
A significant percentage (55%) of your customer base right now, today as you read this, cares deeply about the sustainability bona fides of the brands and businesses they prefer. The banners that step ahead of the competition to correctly leverage sustainability commitments will win in sales and share gains.
There is a clear, proven business case for an optimal strategic game plan on sustainability.
The operative words here are "correctly and fully."
Half measures, absence of key baseline assessments and mitigation targets plus anemic communications are often the root cause of subpar outcomes. Collectively these diluted tools operate to marginalize performance on what will be an important 2022 strategy to elevate your business results.
Think of it this way: if you don't get this right, other enlightened brands will ultimately gain competitive marketplace advantage at your expense.
What should you do now?
We recommend investing 6 minutes of your time to take our online Sustainability Readiness questionnaire. There's no cost. The questionnaire covers four key areas of potential readiness practices. It has a readiness scoring mechanism underneath to help quantify current conditions. When you click submit, our team analyses the answers and produces an outcomes scoring report. The meeting we have with you to review the scores and discuss implications is also complimentary – and often described as "enlightening."
We will make topline recommendations for improvements; an integrated approach that can create and deliver the right sustainability strategies. That said, it is entirely up to you whether we move ahead to dive more deeply into customized solutions or leave you with new readiness intelligence on your business.
What will happen when you take the questionnaire?
Discovery
Organizations that have already completed the questionnaire report it's elevated their awareness and understanding of the key best-practice components in a sustainability program.
Clarity
We have found brands thought they were doing the right things – but learned of deficits and gaps in their current efforts and communications programs.
Readiness
In every case we've found that readiness can be improved in key areas that are critical to success, to generating business from the investments and avoiding greenwashing – which is a vulnerability.
It doesn't matter how big or small your business is. Sustainability is a key component of brand value no matter if your company is Fortune 50 or just starting out.
You will find the questionnaire outcomes meeting to be informative, educational and eye opening. It requires no investment on your end except completing the questionnaire with honest reflection on what you're currently doing. The questions involve simple yes or no answers. We provide comment boxes if you'd like to add any texture.
Top performing sustainability strategy isn't just a nice-to-have. The BXG study has confirmed the business case. Without optimal programming you may be leaving significant sales on the table while also ceding marketplace advantage to brands that are ahead of the readiness curve.
You have nothing to lose and everything to gain. Use the link below to take the questionnaire. You'll find it interesting and the outcomes discussion helpful to planning.
Our Sustainability Solution team
Here's the team that created the questionnaire and the Brand Sustainability Solution program – the first integrated answer to improved sustainability business performance:
Emergent – Chicago-based marketing communications company with strategic brand guidance and creative skills to build a multi-faceted outreach program that persuasively conveys your sustainability story to key stakeholders.
Brand Experience Group – London-based consumer insight research company to help determine what your core customers believe about sustainability practices, what initiatives matter most to them and establish the KPIs that measure business performance from your sustainability investments.
Informed Sustainability Consulting – Seattle-based consultants build the baseline with science-based carbon footprint assessment and Lifecycle Analysis to determine exactly where your production and supply chain are on sustainability performance. ISC also helps you set climate mitigation targets and identify sustainability improvement opportunities.
Click here for the Sustainability Readiness questionnaire.
Looking for more food for thought? Subscribe to the Emerging Trends Report.
Bob Wheatley is the CEO of Chicago-based Emergent, The Healthy Living Agency. Traditional brand marketing often sidesteps more human qualities that can help consumers form an emotional bond. Yet brands yearn for authentic engagement, trust and a lasting relationship with their customers. Emergent helps brands erase ineffective self-promotion and replace it with clarity, honesty and deeper meaning in their customer relationships and communication. For more information, contact [email protected] and follow on Twitter @BobWheatley.