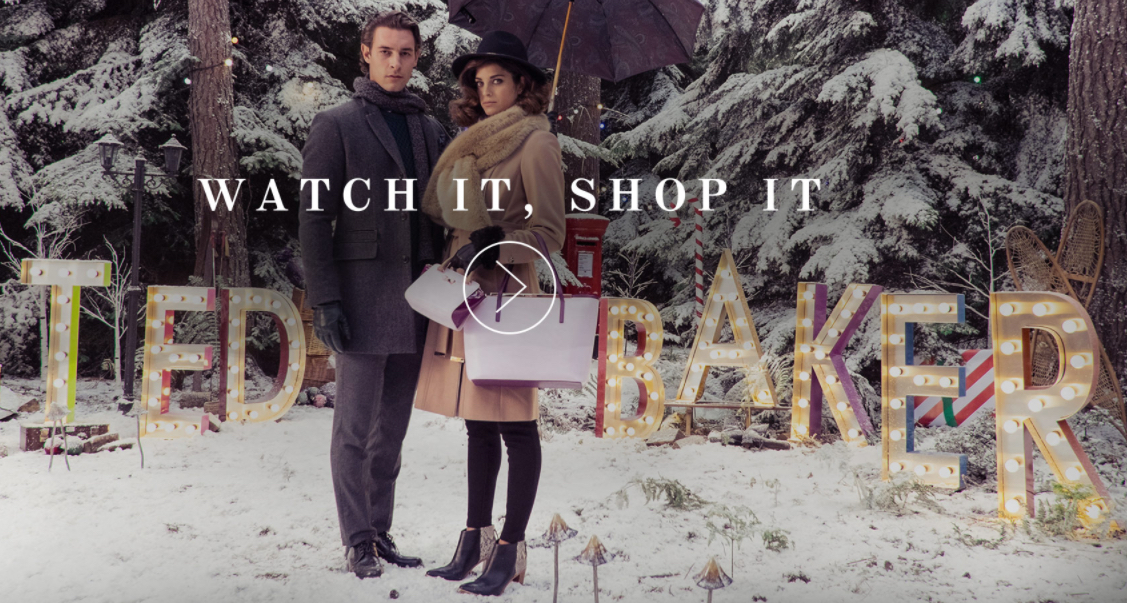 November 10th, 2021
Posted by Emergent
Agency Services, brand marketing, brand messaging, brand strategy, branded content, Consumer insight, Content Marketing, Digital marketing, Digital ordering, Shoppable content, Social media, social media marketing, storytelling
0 comments on "What happens when inspiration meets ability to buy?"
2022 will be the year of shoppable content strategy
We are witnessing a merger between the point of inspiration and the point of sale as interactive content takes root, transforming social channels and digital assets from conversations and guidance into shoppable platforms.
Let's begin by agreeing the future of commerce is all about how to successfully leverage context. Imagine stories that bring to life real-world experiences of creativity and delicious accomplishment in the kitchen where readers can act in the moment to acquire the ingredients for an exciting new dish. Right there, right now. Suddenly this seamless experience unites a great story with instantaneous resolution of that desire to make it yourself.
Shopping in the moment of mindful engagement offers brands an extraordinary opportunity to convert context and useful coaching into a purchase – without any disruption in the midst of media consumption. Call it friction-free execution of a desire to wear or cook or try something you are reading about in real time. Click, done.
As the path to purchase gets shorter, the idea of convenience takes on new meaning. Read it or watch it. Think about it. Desire it. Do it. There's no hopping off with intent to investigate later. New tech solutions allow brands to integrate shopping functions into the story. Emotional triggers then lead to a convenient sale.
Your brand or store social channel and content strategy takes on new power and impact as it connects directly to sell-through without any added cost to acquire and activate the customer relationship.
E-commerce is already driving the future. U.S. consumers alone will account for $933 billion in online sales over the course of 2021. What's been missing is a way to connect the dots between stories that inform with an ability to pursue a recommended product all the way to checkout – right from the article or video being watched.
According to Popsugar, 67% of millennial women say they would like to instantly purchase products they see featured in useful and educational content.
91% of consumers would prefer to consume interactive, visual content that is available to them on demand.
Walmart and Meredith marry commerce and content
Walmart has landed on an opportunity to connect their 220 million weekly shoppers with content provided by the Meredith family of media brands including Better Homes & Gardens, Parents, EatWell and Real Simple. Embedded in the collaboration will be visual search, voice-activated assistance, chatbots and AI-based meal planning services. E-blasts from BH&G feature Thanksgiving recipes where the ability to secure ingredients from Walmart sits alongside prep instructions. Perhaps most exciting is a new shoppable "bookazine" that will feature editor-selected recipes from allrecipes 30 minute meals linked to a Walmart shopping cart. Shoppers will be able to access these content streams and commerce opportunities across the Meredith portfolio.
Ted Baker entertains and entices with shoppable video
Trend forward UK-based fashion retailer Ted Baker has created shoppable videos that bring story, entertainment and commerce to their online platforms, allowing consumers to shop clothing featured in the video with point and click ease. Video is a powerful and interactive storytelling medium. Adding shoppable callouts to the video stream enables decisions in the moment to buy the featured clothing while the story entertains.
Goldbelly to become the "QVC of artisanal food"
Goldbelly's unique e-commerce platform presents a curated assortment of artisanal products and kits from famous chefs, A-list restaurants, noteworthy delis and lauded food makers. The entire proposition, which has fared especially well during the pandemic, is getting a material boost with Goldbelly TV – a web site-based channel of shoppable productions helmed by the very famous chefs whose products are featured at the site. The videos are extraordinarily good, polished and entertaining – a worthy example of 'doing it right' to engage visitors in a mouthwatering culinary adventure with a flavorful happy ending. The videos amp up the value proposition of every product or kit featured and then brought to life.
Thrive Markets creates their first shoppable cookbook
These integrated solutions don't exist solely in digital environments. Thrive Markets has produced Healthy Living Made Easy cookbook. Available at ThriveMarket.com, the book offers more than 60 recipes featuring better-for-you, healthy ingredients. A single touch "add to cart" QR code on each page connects the consumer from recipe to easy shopping fulfillment. The book features recipes from more than 20 trusted experts, chefs and influencers in the health and wellness arena including Mark Sisson (Primal Kitchen), Amanda Chantal Bacon (Moon Juice) and Melissa Urban (Whole30).
Engagement connected to fulfillment. Remarkable. Game changing. But also comes with an asterisk of vital strategic guidance.
Start with useful, valuable content and story
Much of the marketing media has lauded the emergence of shoppable content with gushing commentary about connecting social channels to a sale. Emphasis on sale mind you. Great care should be exercised here not to violate the 'utility and conversational' rules of engagement.
Beware the early days of social media when overly aggressive sales pitches from some brands unfortunately treated social channel interaction as simply another "interruption" style broadcast medium. The approach abused the concept of trusted social conversation.
Care should be observed in how stories are built in this new shoppable space.
Content that's engaging and leans into a compelling narrative to inform, educate and guide consumers on their journey is vital to respecting the quality and value of a mutually beneficial relationship. If content retreats to long-play extended sales pitch format, then the shoppable aspect will turn on itself and turn off consumers.
The story matters. How it's told matters. Connecting the context of a solution in the narrative to buying is a service. It's done without the unnecessary hype of "and if you act now, absolutely free with your order…"
Context is everything here. When we read about someone's personal journey that references a product or service to help enable their passion or fulfill an experience, we respect that recommendation as an honest bit of advice. Respected experts and chefs sharing their expertise at the stove is valued by the audience. When served alongside the ability to easily acquire recipe ingredients, a moment of creative inspiration is rightly fulfilled.
It's a win and a win. Context is served. Loop is closed. Just awesome!
If this story serves as inspiration to add greater interactivity to your social and content marketing schemes, use this link to ask questions and start a dialogue with us on your shoppable-social future.
Looking for more food for thought? Subscribe to the Emerging Trends Report.
Bob Wheatley is the CEO of Chicago-based Emergent, The Healthy Living Agency. Traditional brand marketing often sidesteps more human qualities that can help consumers form an emotional bond. Yet brands yearn for authentic engagement, trust and a lasting relationship with their customers. Emergent helps brands erase ineffective self-promotion and replace it with clarity, honesty and deeper meaning in their customer relationships and communication. For more information, contact [email protected] and follow on Twitter @BobWheatley.