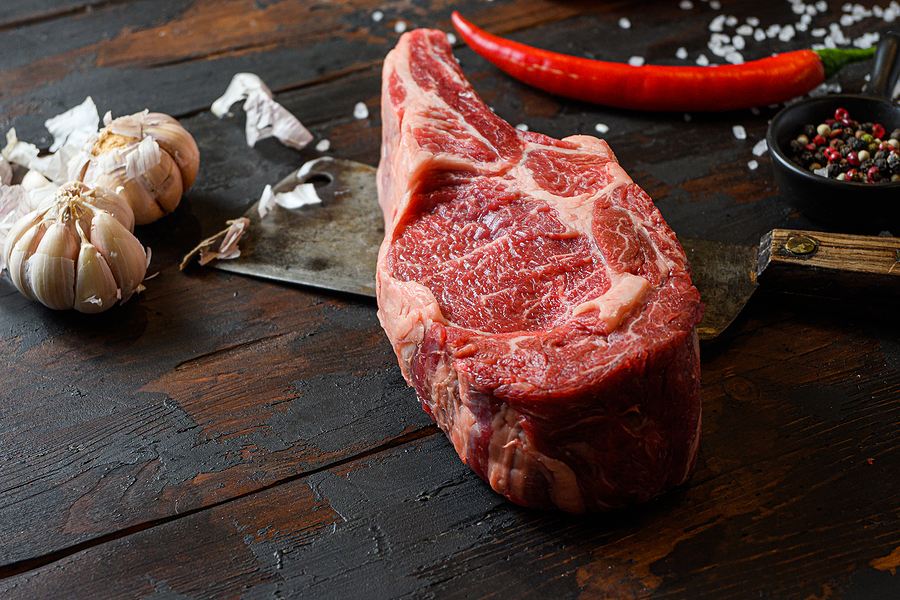 July 15th, 2021
Posted by Emergent
brand messaging, Brand trust, Insight, media relations, Navigation, Public Relations, Transparency, Validation
0 comments on "Nothing is More Important to Brand Trust Than Honesty, Integrity"
Your brand value lives in equal proportion to its transparency
Sadly, we report today that a beloved brand in the meat industry, Belcampo is mired in scandal over a shocking revelation that this paragon of sustainably-raised livestock finds itself caught in a web of deceit now exposed for all to see.
Belcampo was in many respects a beautifully, artfully created story of ethics, values and transparency that promised a better way to raise beef, wrapped in an aura of authenticity and deeper meaning. Emergent, so enamored with the brand virtues we saw unfold, reached out a number of times a few years ago to express our interest in helping build their brand. To no avail, but we retained such deep respect for how the vertical integration of their farm-to-door story was assembled with such skill and emotional resonance.
Now a whistle-bearing employee in Belcampo's Santa Monica, CA retail store has blown the doors open to reveal in a see-it-with-your-own-eyes Instagram video that Belcampo had been deceiving customers. They were selling beef supplied by general meat counter quality distributors that was not organic, not grass-fed, and importantly not sourced from Belcampo's ranch near Mt. Shasta. The employee states his apology for having lied to customers for two and a half years so he could keep his job.
Belcampo's high prices reflects its origin story and so the deception was not only of product quality but overcharging for same. The video, complete with scanning labeled cases in the meat locker was unshakeable in its revelation. The company's response was an amalgam of middling apology, claims of ignorance, attempts to minimize, and then downplay what is a fracture in the brand reputation.
Belcampo would be well-advised to end the spin and instead lean into 100% transparency no matter how painful that might be.
Honesty and Integrity are Immutable Laws
What do we have in our hands at the end of the day but trust granted by people who believe what brands say, and who endeavor to make decisions on the veracity of the brand's stated claims. Brand trust has been in decline for decades and it is incidents like this that serve to reinforce the "I told you so" of why consumers find it difficult to accept the assertions of commitment or values proffered by businesses.
When profit and self-interest overtake the priority to operate in service of the customer's welfare and wellbeing, brand reputations can be squandered. All of the years of story and build on a masterful idea at Belcampo, impugned in a most surgical way by someone looking to end the guilt.
Now is the time to renew our vows, to recalibrate and reconsider the respectfulness we grant to hold consumer relationships dear. All of us, all brands live in glass houses. Anything that can be known, will be known. Thus the immutable laws of how brands operate should be held steadfast even when the P&L is on fire during times of trouble such as the Pandemic.
For commodities like meat or fish or anything else sold fresh, this is especially true. Trust is held by the seller to convey that what is on offer is genuine. Of course, the higher the pedestal on which a brand sits, the steeper the fall should the rules of truthful engagement be violated.
The concept of enforced trust – Blockchain
For years now we've been reporting periodically on Blockchain technology as an enormous opportunity for brands to author a new chapter in brand trust, forever changing the path to market from farm to fork.
Blockchain's great promise is an algorithm-based system that through the use of sensors and monitors and digital ledgers can authenticate every claim made by a brand back to the ranch or soil. It irrevocably marks the details of what a product is, how it is raised or farmed, when it was harvested, what happened during processing and transport – all the way to the store or restaurant.
The beauty of this technology is it cannot be manipulated by people along the path. Instead, it serves as a form of enforced trust that guarantees the truth from beginning to end sale. Imagine what it would be like to tell a story like that. For the retailer or restaurant, you know confidently what happened on the path from farm to back door on handling, temperatures and length of time. If it's grass fed and grass finished Angus beef, you will know it with certainty.
We hope this technology will someday be widely adopted. As marketers we can see the powerful stories that can be created around it that will change the relationship consumers have with brands. It is inspiring in many ways. If we were advising Belcampo, it would be to get the Blockchain team in as soon as possible.
We can only hope.
Looking for more food for thought? Subscribe to the Emerging Trends Report.
Bob Wheatley is the CEO of Chicago-based Emergent, The Healthy Living Agency. Traditional brand marketing often sidesteps more human qualities that can help consumers form an emotional bond. Yet brands yearn for authentic engagement, trust and a lasting relationship with their customers. Emergent helps brands erase ineffective self-promotion and replace it with clarity, honesty and deeper meaning in their customer relationships and communication. For more information, contact [email protected] and follow on Twitter @BobWheatley.