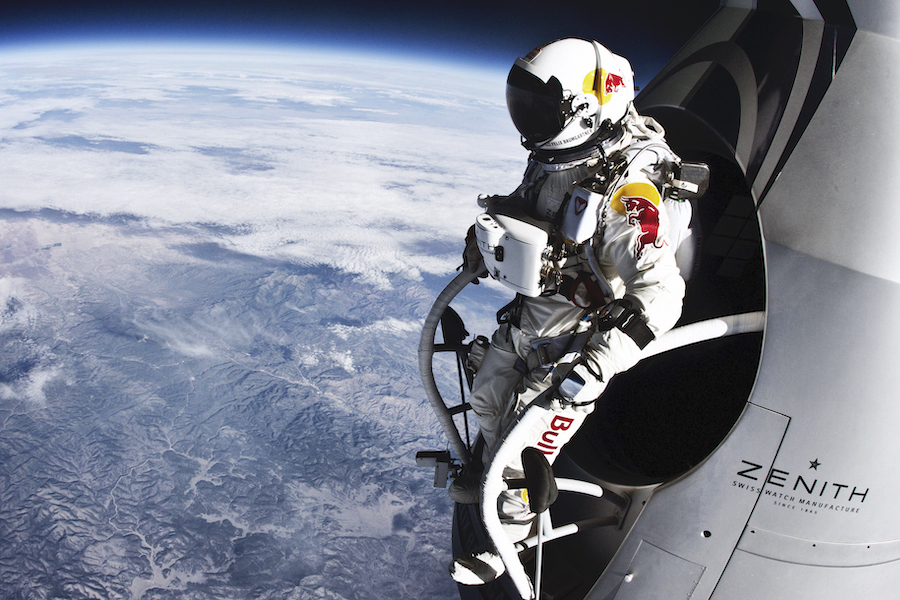 October 7th, 2020
Posted by Emergent
Agency Services, brand marketing, brand messaging, brand strategy, Consumer insight, Content Marketing, Growth, Higher Purpose, Insight, Integrated Communications, Social media, storytelling
0 comments on "Substance Over Stunt: The new era of marketing"
Help not hype defines the path to engagement victory
In 2008 Johnsonville Sausage famously conducted the classic publicity stunt of outsized proportions, building a giant grill on north Michigan Avenue in Chicago, with plans to drop an equally giant brat (from a crane) on the grill to celebrate the official start of BBQ season. I saw it, my office was two blocks away. Does this qualify as different? Yes. Was it super-sized in hopes of adding drama? Yes. Was the intention to create the requisite "Buzz" in the media? Yes.
Did it fulfill its objective? I think not. Media were critical rather than faithful reporters of the intended message. The stunt was a less effective vehicle for the very reason people were increasingly interested in substance over spectacle. The event was in some ways a marker of the end of the stunt as a path to PR glory, and perhaps a harbinger of change as consumer and media interest in the more blatant forms of brand self-promotion was shifting. Aside from a few mishaps on delivery drop of said brat to grill, it was inevitably a shameless publicity maneuver.
A moment of honest reflection: during the golden era of stunt strategy, we leveraged a summertime event called Molson Chiller Beach Party in Miami for client Molson Beer. We put 10 tons of snow on Miami Beach in July, positioning a TV satellite truck on the sand to capture images of what appeared to be a snow descending on Miami Beach. Video scenes of men and women making snowmen and snow angels on the beach were edited in real time for a package we titled Freak Snowstorm in Miami. Satellited to TV stations around the country, the video story aired in more than 100 markets that day.
The real goal, though, wasn't just simple brand awareness. We were creating a compelling, powerful story for beer distributors to demonstrate that the Molson brand was relevant and resonant in a market far from their core volume territory in nine cities close to the Canadian border. Our video drama added to the sales team presentation securing a larger Molson share and investment in their import beer programs. That was then. Now, the path to consumer engagement has changed.
Substance overtakes hoopla
The world of effective marketing has advanced. People have changed, which demands that marketing best practices advance with them. At one time, how brands typically engaged with consumers was focused on interruption, hyperbole, entertainment, assertions and at times, crazy stunts in a belief that any publicity was good publicity. Buzz was seen as a component of hype, driven often by some form of outrageous display.
Marketing that works effectively is more successful now when it coalesces on authentic help for the consumer over media hype. People lead busy and complex lives. What they need is guidance, help, advice, coaching, training, ideas, support and empowerment. Your brand's relevance to them is connected to how you become a useful and valued partner on their life journey.
If this sounds like a more mature form of relationship, I think you would be right. We have evolved and improved in that respect – more thoughtful and interested in overcoming our problems and challenges than being influenced by headlines falling from 'the largest, biggest, tallest______________."
Utility = valuable-ness
Real engagement is a form of acknowledged partnership. People grant you their precious and valuable attention in return for something that makes them better. This quid pro quo is an exchange founded in reciprocity and constructed on help or community-building that satisfies our inner need to tell the world around us what we stand for, what we care how about, what our values and beliefs say about us.
A brand that has trimmed its audience definition and scope to a narrower segment of true, committed fans has a shot at mattering. This approach works because in most product categories that escape the debilitating rust of commodity sold on price, a majority of the sales and profit is delivered by a smaller cohort of engaged enthusiasts. Some examples:
Kitchen commanders
Pet lifestyle buffs
Outdoor adventure seekers
Health and wellness advocates
Exercise aficionados
Fashionistas
You get the idea. Call them geeks or fans or ambassadors, the unifying characteristic is their innate interest in and devotion to these lifestyle associations. Your goal is to get close, real close to who they are and what they care about. Your ability to walk in their shoes and operate in service of their interests is the grist for content marketing that works.
Your brand voice is optimized when you separate the help from hype, the social proof from brand assertion, earnest helpful guidance from brand self-promotion. Only then, can your brand be perceived as and appreciated for contributing in real ways to the consumer's journey. Think about it: what is media hype but a disposable form of awareness with no shelf life. It's there and then gone. What has been achieved? A moment of 'I saw you'?
Your desire for buzz or recognition or mention is better served by enabling and contributing to the things your best users care about.
Perhaps the most famous stunt of all time was the Stratos Jump by Red Bull when Felix Baumgartner launched himself from a helium balloon 124,000 feet above earth, televised to more than 8 million viewers many of whom might remember the stunt – but not the advertiser or product. Was the reported $65 million cost worth it? If you're selling a product that tastes like melted gummy bears to an adventure-seeking consumer, maybe.
For the rest of us, meeting the heart and mind of your customer in authentic ways that contributes measurably to their quality of life is another form of 'adventure' – but decidedly more relevant and valued than simple awareness.
If you find yourself asking questions about how to build buzz, we can help you answer that objective with insight and ideas that connect at a human level. Use this link and let's start a helpful and hype-free conversation.
Looking for more food for thought? Subscribe to the Emerging Trends Report.
Bob Wheatley is the CEO of Chicago-based Emergent, The Healthy Living Agency. Traditional brand marketing often sidesteps more human qualities that can help consumers form an emotional bond. Yet brands yearn for authentic engagement, trust and a lasting relationship with their customers. Emergent helps brands erase ineffective self-promotion and replace it with clarity, honesty and deeper meaning in their customer relationships and communication. For more information, contact [email protected] and follow on Twitter @BobWheatley.