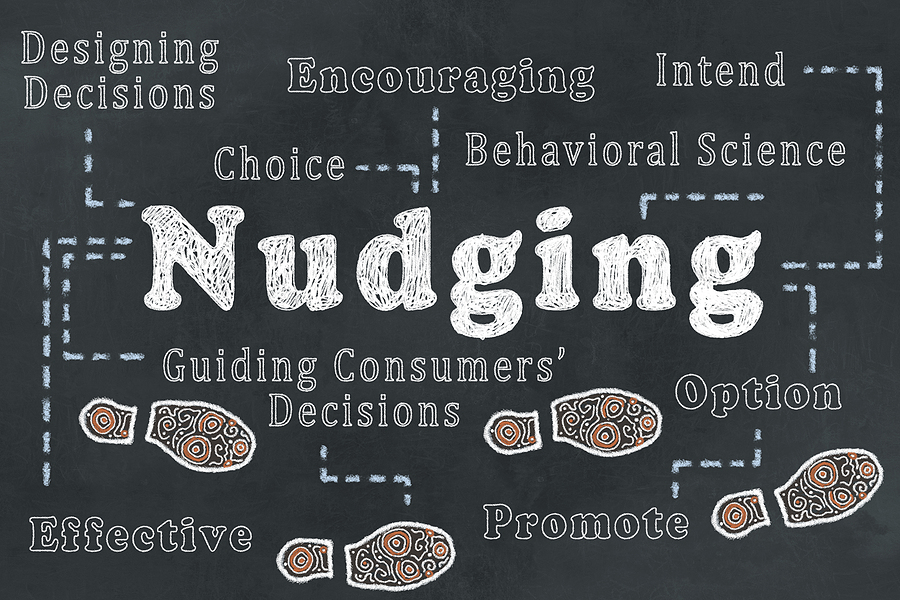 December 14th, 2020
Posted by Emergent
Agency Services, brand advocacy, brand messaging, Brand preference, change, CMO, Emotional relevance, Social community, Social media, social media marketing, word of mouth, word of mouth
0 comments on "Is your brand remarkable enough to earn conversation?"
How to cultivate and deploy genuine word of mouth
Consumer trust in what your company says about your brands has been in decline for more than a decade. Sadly, customers just don't believe you. Thus, why buying awareness in paid media channels is less useful and effective now. So, what then is powerful and persuasive? Other people.
The holy grail of marketing is word-of-mouth (WOM). For the very reason it comes embedded with trust and belief from an independent source people respect. According to Nielsen, 83 percent of Americans trust the recommendations of friends and family. Testimonials from other users far outweighs any other form of brand outreach on engagement metrics and ability to credibly validate what brands want people to believe about the merits of their products and services.
Is this a happy accident? Is talk value a gifted benefit only to some naturally-alluring brands in high involvement categories – the equivalent of being born with a silver spoon and inherited buzz-worthiness? Can it be managed and created? Is it unattainable for low involvement, more commodity-type businesses like say baking flour?
It can be achieved.
It requires intention and careful strategic development.
It is not the outcome of easily replicated table stake strengths such as better taste, higher quality ingredients or great service.
Proof: check out King Arthur Flour's incredible dedication to feeding a community of people hooked on baking.
Why is WOM so elusive for most businesses?
Entirely too much similarity exists between brands in many food and beverage categories. Marketing strategies that essentially mimic competitors are all too common due to low perceived risk. But then rewards are low, too. Leverage and advantage will go to those businesses that organically create talk value because they are truly distinctive and remarkable. In absence of this ability to standout brands are forced to compete for attention – usually on the basis of sheer tonnage in paid media spend.
Why do we find ourselves here?
Buying awareness through paid media is a hallmark of traditional marketing thinking that's been around for more than a generation. It is expensive, increasingly less effective, yet easier to understand and implement. It's the path of least resistance. The art of talking to people is an entirely new skill that while less costly is more complex and nuanced. It bears mentioning here, paid influencer campaigns are not word of mouth creators, they are another form of purchased awareness from the 'talking at' media toolbox.
If you agree that word of mouth is the most effective platform available to brands in this age of fractured media channels, short attention spans – and a paucity of trust in what brands want consumers to believe, then how do you secure the authentic marketing horsepower the tellable tale offers?
More specifically what constitutes remarkable-ness and word-of-mouth generating exceptionalism? The best answer begins with peeling the onion on what won't generate this kind of serial advocacy.
Better ingredients – marginal distinctions, easily copied
Better taste – subjective and one reformulation away from disappearing
Sustainability standards – more common card now played by many brands
Philanthropy – good to do but increasingly commonplace and thus not distinctive
Operational strengths – efficient attentive service, clean and well-organized stores already a must
Premiumization of legacy categories – manifested by many who now follow the artisanal path of product creation
Local sourcing – advances in distribution infrastructure are making this easier to do
The outcome of stunts – yes, a diluted form of word of mouth can be created but the shelf life isn't sustainable past a few days
WOM generation is hard to do, but it can be done with impact
Hope is not a strategy. You have to work hard to earn recommendations. It takes planning and design to build a talk-worthy experience. It is not a happy accident. WOM can be cultivated by building and embedding the remarkable and unexpected into your operations and product. People are conditioned to talk about the extraordinary and exceptional and ignore everything else. Having said that, improved customer experience is a common strategy and not a differentiator.
We should note here: being better is not as powerful as being different. Remarkable means worthy of a remark and that is uncommon.
The enemy of WOM is incrementalism and sameness.
Defining the path to word-of-mouth excellence
Here's the question to address in planning: what can we do differently that will be unexpected, remarkable and endear our brand to our core customers?
It must be available, accessible to every customer, every day
It is really about how your business DOES business
It must be easy to understand and share-able
It must serve your objective to build a community of passionate advocates
When I first purchased a Dyson vacuum years ago, I was stunned by its design and departure from what was expected in the operation and features of a floor cleaner. It worked as promised. It did not lose suction. I could see the outcomes of my labor in a clear basket. No messy bag to install. Its design was modern and sleek. I talked about it. The WOM created by Dyson was embedded in the design and story underneath its creation.
The company violated accepted rules in the floorcare category. It changed the game. Dyson charged a higher price and people paid it. The product invention story created legend around the inventor.
Now, the mimicking is in full swing and the concept has lost its edge. Many, many billions of dollars in sales later. Evidence that the fundamentals of disruption and remarkable-ness must be revisited from time to time as the marketplace observes success and then works to replicate it over time, eroding the original uniqueness.
In their delightful book on the topic of WOM titled "Talk Triggers" authors Jay Baer and Daniel Lemin cite the seemingly mundane move by Five Guys to pile on the extra fries in every bag of burgers their customers' order. It's available to everyone, everyday. No one else in the burger world does it, and it is a tellable tale of generosity. Scans of social media show evidence of this simple benefit showing up repeatedly as a consistent differentiator. They don't spend big money on advertising because they don't have to.
In every case of strong WOM strategy we find creativity, boldness, departure from the norm, and rule-breaking around category conventions. When you decide to be remarkable and thus worthy of a remark, day in and day out, you automatically know your brand isn't going to present itself like all the other adjacent businesses in the competitive set. It cannot be all things to all people.
Baer's story about Holiday World, the family-owned theme park in Santa Claus, Indiana that made the "crazy" decision to provide all soft drinks to their visitors free of charge, shows the power of audacity and courage. Their social media channels repeat the free drinks benefit, attracting crowds with an unusual idea that continues to pay for itself over and over.
Do the unexpected?
Endear your brand to customers?
Create a tell-able tale?
Why bother? For the very reason the world has changed and the marketing game-plan needs to change with it. When consumers believe the stories of their peers first over your carefully crafted outreach, that right there is reason enough to develop an intentionally designed WOM solution.
Should this idea strike a chord, and you believe some fresh thinking might help shape this strategy for your brand, use this link to start a conversation. It could create benefits and advantages that last for years, while reducing your dependence and spending on old-school ad tactics.
Looking for more food for thought? Subscribe to the Emerging Trends Report.
Bob Wheatley is the CEO of Chicago-based Emergent, The Healthy Living Agency. Traditional brand marketing often sidesteps more human qualities that can help consumers form an emotional bond. Yet brands yearn for authentic engagement, trust and a lasting relationship with their customers. Emergent helps brands erase ineffective self-promotion and replace it with clarity, honesty and deeper meaning in their customer relationships and communication. For more information, contact [email protected] and follow on Twitter @BobWheatley.