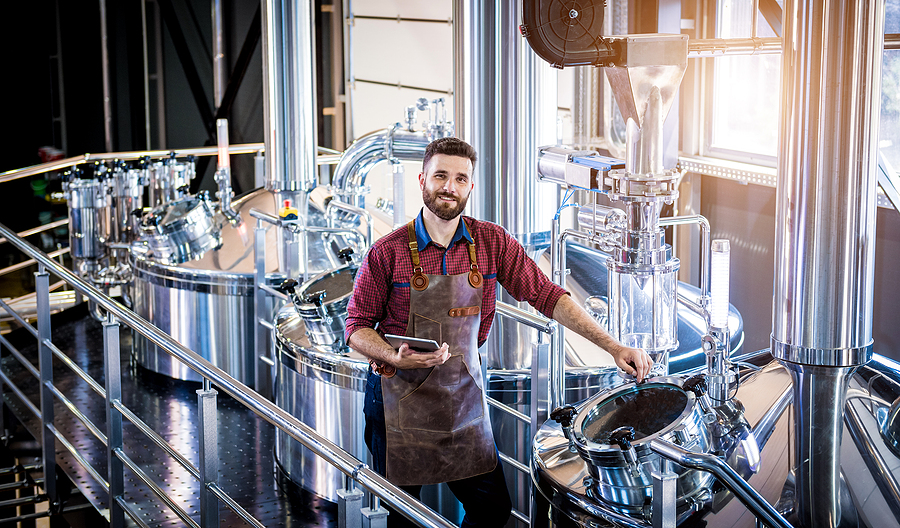 March 14th, 2023
Posted by Emergent
Brand Activism, brand advocacy, brand messaging, brand strategy, Brand trust, Carbon footprint, Climate Change, Consumer insight, Fermentation, Greenhouse Gas, Higher Purpose, Sustainability, Transformation
0 comments on "Fermenting the Future of Food"
Novel protein likely to leap ahead of other emerging food tech…
It is time for the food and beverage industry to pay closer attention to an emerging food tech category that is highly likely to change the course of how food is created. It arrives at a time when our current food system is increasingly critiqued as an actor in the climate impact drama.
At the end of this article, download our Emerging Companies to Watch list in this exciting evolutionary story.
The next great disruption in food creation
We are about to witness a wholesale transformation of where our food comes from and how it is produced – the first major sea change of its kind in 10,000 years since animals and plants were first domesticated. What's at stake? No less than our planet's health, impacted by decades of obscured mistreatment from an industrial food system that contributes roughly 24% of climate warming greenhouse gases – more than all types of fossil fuel powered transportation combined. For many this is a jolting discovery.
Dawn of the low carbon food system
Advances in bioengineering have served to refine a centuries old technology we know as fermentation. A familiar process used in some form for a millennium to brew beer, craft wine and create cheese and yogurt. This evolved tech is employing uniquely programmed microbes (micro) instead of animals (macro) to create high quality, healthy, great tasting proteins like meat, eggs and dairy.
The tech leap for food lovers: these new proteins are bioidentical to the animal version. That means virtually indistinguishable in taste and eating experience, while eliminating things people don't want such as cholesterol, lactose and antibiotics. Moreover, they come to us at a fraction of the environmental emissions impact of livestock farming and its drastic over-consumption of limited water and land resources.
Precision fermentation may also work to leap over some of the shortcomings in plant-based products that retain a higher taste hill to climb because the proteins are not identical to what they're trying to replicate. Their recipe goal is to mimic and simulate the flavor and mouthfeel of animal versions. They strive to do this by using plant-based ingredients and other food science wizardry to recreate textures, chew, even the bloody juice of a burger patty. The plant-based industry currently chases consumers who believe the eating experience may be close but is just not a full analog of what they expect from the meat and dairy products they crave.
Consumers are changing
Most of us grew up with deeply engrained, idealized and nostalgic beliefs about food. In its most authentic and revered form, it is always sourced from the soil or raised in a verdant pasture. For eons we've paid homage to an impression that real, nutritious food is an outcome of things we harvest on a family farm, delivered with as little adulteration as possible.
Moreover, in the past food science was often viewed skeptically as a precursor to over-processing and manipulating food ingredients – or creating not-in-nature versions of same in the laboratory. This reached its apex in the reduced calorie and fat wars of the 1990s where food science made addition by subtraction infamous via food engineering – sugar and fat removed and replaced with other artificial ingredients as glorified in the fat-free cake and donut craze.
Sense of urgency flipping the paradigm
The historic friction between science and nature is evolving now as consumers become aware of the relationship between industrial food production and climate change, its impact on scarce resources, the link to animal welfare issues and looming food scarcity challenges as world population accelerates.
People are coming around to see science as part of the solution, not a menace to be avoided. In a recent study by The Hartman Group on the future potential of precision fermentation technology, they describe the tech as a powerful advancement. Due in part to its familiarity with consumers, more so than cellular meat technologies that require a sophisticated and somewhat complicated explanation of how it works.
Familiarity is important to adoption and trial because it feels less risky to people who are systemically driven to avoid risk in their food purchase decisions.
According to Hartman, millennials' (born between 1981 and 1996) openness to the idea may comprise the ideal core "early adopter" audience for precision fermentation food products.
67% of millennials now believe science and technology may offer the best hope to address climate change.
62% agree science and tech innovations can help make food more sustainable.
62% believe foods made this way would be healthier.
In short, they believe this new approach to food creation may transcend the limitations and excesses of the current food system. In fact, Hartman states 84% of this cohort say they would be likely to purchase precision fermentation made products, and half would be willing to pay more for them.
Part of the comfort level (easier to grasp) consumers have with fermentation is its legacy use in beer, wine and cheesemaking. Additionally precision fermentation is already in our lives, used for decades to make insulin, vitamins, and the enzyme rennet that causes dairy milk to coagulate and separate into curds for cheesemaking.
The path to market for precision fermentation
Hartman's research revealed that 50% of consumers are already looking for products that prioritize sustainability and animal welfare in how they're created. Further when asked about what will influence their preferences and willingness to try these new foods, safety (60%) and taste (59%) scored almost equally as top priorities followed by healthy (53%).
The study showed the top three environmental benefits they expect from this emerging food category:
Reducing greenhouse gas – 38%
Minimizing other forms of pollution – 37%
Merchandized in sustainable packaging – 29%
Size of the prize
Hartman forecasts a potential market of 132 million consumers by 2027, with millennials most likely to replace all or most of current products with new precision fermentation versions.
The adoption curve follows a familiar path for new premium CPG food and beverage categories:
15% are ready to go
11% will be easily convinced
14% will be convinced with clear benefits
This falls in line with existing research and numerous case studies that confirm in any emerging premium CPG food business, approximately 14% of the addressable market will be early adopters – those less concerned with risk and more drawn to being first-in to try new products. Breaching the chasm between early adoption and mainstream acceptance is the marketing challenge of the ages and requires a carefully formulated strategy of validation, verification, channel management and calibrated expansion aimed at reaching the right audience segment at the right time in the right place.
Overly ambitious extensions too early into the wrong channels, retail locations or foodservice environments can set the business up for retrenchment when audiences less enthralled with the deep sustainability story and for whom price is king, may not be ready to push aside their habitual choices. Perceived risk is a hurdle that needs to be flattened.
Emergent marketing guidance
What will be required to nurture these new brands to fame and fortune? Education, education, education and more education.
How is it made?
Will it be safe to eat?
Will it taste good?
How is it better for the environment?
Will it be healthier for me?
Is it affordable relative to the product it will replace?
What about allergens?
The narrative should be built around what Hartman calls the "intersection of good for me and good for the planet."
Food is an emotional category – we eat with our eyes, we respond to perceived deliciousness because we crave great taste experiences. We are drawn to the familiar. Thus, the language that's used, the narrative story that's created should avoid descriptions that are founded in scientific and technical lingo.
The experiences of respected voices in the culinary world, the outcome reports in social media from early adopters all coalesce to provide an eco-system of credible proof of satisfaction and value. This is NOT the time for old-school CPG claims and ad tropes that glorify self-promotion of features. This is your opportunity to employ new strategies founded in generating trust, belief and a heavy lean on values and deeper meaning.
Your story focus is the consumer and their journey, and how these new products will help support planet health as well as personal wellbeing.
This may well be the most exciting adventure to arise in the food industry since homogenous audiences and mass media created a gigantic market for packaged food and beverage in the 1950s. Importantly, it also offers a viable solution to the planet crisis we're in and a path to correct an unsustainable food system in a manner that will also help solve how we will affordably feed 10 billion souls by 2050.
If you're interested in launching a conversation about strategies to nurture, grow and set these new brands up for success, use this link to start an informal conversation with us. If you're interested in our take on the brands to watch and collaborate with as this story unfolds, use this link to download our Emerging Brands to Watch list.