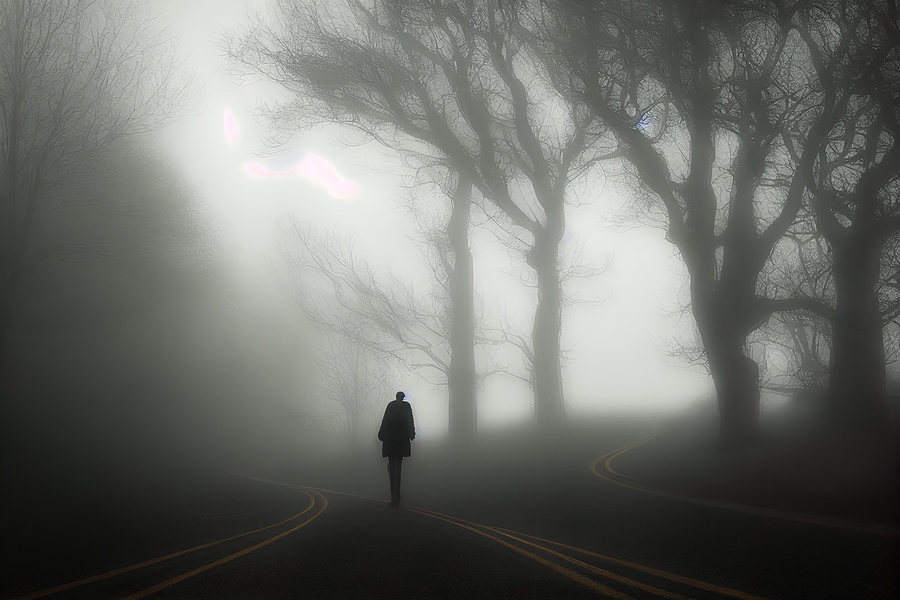 August 10th, 2023
Posted by Emergent
Behavioral psychology, brand advocacy, Brand Beliefs, brand marketing, brand messaging, Brand preference, Consumer insight, Emotional relevance, engagement
0 comments on "What Happens When You Lose Your "Why""
Reclaiming higher purpose renews brand energy…
Most brands with a strong higher purpose (a refined "why" that informs behaviors and decision making) got that way because the founder(s) injected beliefs from their own sense of mission.
Staying true to the founder's core purpose/vision and retaining the brand's deeper meaning over time can be challenging. If higher purpose is intentionally woven into the fabric of how the organization operates, the belief system can be steadfast generationally. If the mission is largely a reflection of the leader's ethos and the company experiences regime change, the "why" can disappear in the hands of executives who manage most often for profit and loss priorities rather than refueling the company/brand belief system.
Apple lost its way when Steve Jobs was forced out in 1985. The company suffered as a result. When he returned in 1997 the higher purpose roared back. Business boomed.
Starbucks began with religion around changing the coffee experience, from better beans to establishing the Italian espresso beverage traditions in its unique "3rd Place" setting. When Howard Schultz left, the "why" went with him and subsequent leadership focused on operational efficiencies and expansion. Business declined until Schultz returned.
"Why" is influential to how a brand is built and sustains – providing a true north that transcends changing conditions and cultural shifts over time by securing a devoted community of true believers. It is fundamental to how brands engage successfully with core customers. It flies in the opposite direction from commoditization pressures and an unproductive focus on the competition.
Nonetheless "why" can be left behind if new leadership isn't entrenched with the same point of view as the founders.
Our brush with half-baked "why" – A mini case study on reclaiming purpose
In 1949, Chicagoan Charles Lubin was trying to figure out how to send his epiphanous cheesecakes to a man in Texas enamored with his sweet, dense creations. But cheesecakes (and baked goods like them) generally didn't travel well; thus, why the bakery industry of the era primarily consisted of smaller businesses servicing a local trading area.
Lubin began experimenting and later innovated a new brand at retail through his pioneering of flash freezing tech – a process to preserve the taste, texture and eating experience of his baked delights. As a result, a new category was established through his single-minded mission to make high quality baked goods available to a much wider audience. Reinventing the baked goods business to create widespread access was his "why."
Lubin's innovation was personified by creating the iconic Sara Lee brand – named after his nine-year old daughter, who for most of her life would remain hidden in the background. He was wildly successful and eventually sold his company to Consolidated Foods. The corporation renamed itself after the bakery division (Sara Lee Corporation) even though it was largely a meat products business. After the sale, Lubin eventually retired and a series of CPG experienced leadership teams came in to run the company, expanding distribution into foodservice and adding new categories to spur growth. But along the way Sara Lee lost its why.
The company was focused on volume and balance sheet considerations, not the embedded love affair with bakery creations that touch people's lives. With a diluted soul, the business resorted to price promotions and other commoditizing behaviors to keep the volume numbers going.
As we've seen before when the "why" dissipates or disappears all together, the energy underneath the business often goes with it. Sara Lee lost relevance as the focus moved from consumers to chasing the competition. Performance inevitably flagged and the parent company started to consider if it was possible to divest the Sara Lee baked goods division even though their corporate identity was tied to it. Tough to do.
In a last ditch effort to turn the bakery ship around, we were retained on a mission to restage Sara Lee Bakery and recapture the qualities and meaning Charles Lubin had originally brought with him. We needed to break with the most recent past in a big way and author a new story for the future.
How do you quickly, decisively disrupt perceptions? You do something over-the-top that forces consumer reassessment. You create a new story and put substance underneath it. It was time to swing for the fences.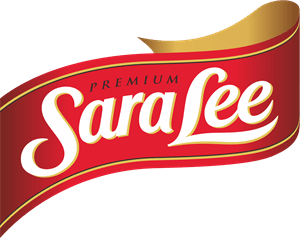 Solution: Sara Lee's First International Symposia on Dessert
Go big or go home. We sat down with Sara Lee, the actual person, and after many hours of conversation about our plans to rescue the business her father had started, Sara agreed to become a spokesperson for the brand named after her. To properly showcase her debut, we decided to create an event to showcase a new era at Sara Lee, complete with an updated product line. It would be done specifically for the top North American food media so the story could be told as widely as possible in a credible setting.
We decided to create a symposium on dessert – in the dessert capitol of the world, Vienna, Austria – the birthplace of sweet bakery creations and traditions beginning in the 18th century. We also knew that a media event staged in Vienna was likely to be enthusiastically attended, and over three days we would have the full and undivided attention of our media audience 24 hours a day. It would be an extraordinary opportunity to exercise great influence, a 'must-do' if we were going to change the paradigm of what people think Sara Lee is.
Working with Austrian Airlines, the Austrian Economic Council and the Vienna Tourism Board, we were able to secure airline seats for 56 journalists for a song, hotel rooms at the famous Hotel Imperial at a rate more like Motel Six and free access to the famed palaces that made Vienna the cultural heartbeat of the world during the time of Mozart.
We recruited the top seven pastry chefs of Vienna to help reimagine new desserts using Sara Lee products as a base, to enchant and inspire the food media luminaries who would attend. We developed a comprehensive itinerary of educational events and experiences designed to provide so many varying story angles that any media decision maker would feel they could carve their own unique narrative around the experience.
We brought a in a food historian who charted the emergence of sweet baked goods from the Roman Empire to modern day.
We created a section on the psychology of eating dessert revealing the cultural issues at work between American sensibilities and European attitudes on indulgence.
We prepared a hands-on cooking experience for all 56 media, dividing them into teams to work alongside Viennese pastry experts each challenged to work with a specific Sara Lee product.
We brought the media to the oldest operating bakery in the world, opened in 1560, to hear a presentation on the history of chocolate.
The most important facet of all though was on the opening night where the editors gathered for a special reveal – they would be meeting the real Sara Lee and Charlie Lubin's wife for the first time. This event, fit for royalty, was staged in a palace next door to The Hofburg, the Imperial seat of the Hapsburg dynasty. The editors were to experience a curated menu based on a 18th century royal banquet, dining on china from the royal house. Ahead of a presentation that would whisk them forward to the modern era of baked goods and the new Sara Lee brand.
After dinner a video presentation chronicled the history of dessert – a retrospective on the birth of sweet baking traditions and its evolution over time, a way for the brand to lock in its 'knowledge broker' cred on bakery expertise. At the conclusion of the video the room went dark and then Sara Lee was introduced to an awestruck crowd of food journalists (there really is a Sara Lee). You could feel the electricity when Sara walked into the room. Sara spoke of her father's legacy, mission, values and unveiled the new product line for the editors, inviting them to join a dessert fantasy experience.
Sara Lee's top chefs created a dessert fantasy in the adjoining gold-gilt ballroom where Viennese pastry masterpieces were arranged near and around new desserts made with Sara Lee products. The editors were challenged to determine which was which. To a one, they couldn't tell the difference. Perceptions were changed.
For three days it was around the clock substance interlaced with dazzle, including a specially staged concert with the Vienna Symphony Orchestra at another palace in an unusual oval shaped hall where Mozart conducted his first concert when he was six years old.
From this hosted media experience, Sara Lee Bakery dined for more than a year on story after story after story about the events and tastes in Vienna. The media showcase for new products was unprecedented for Sara Lee. A reacquiring of the brand's "why" sat at the center of the entire venture and with it a departure from the price oriented self-promotion that had been going on for years before.
The business results were gratifying and the project was credited at Sara Lee Corporation's annual shareholders meeting as the reason for significant improvement in the bakery division's results.
The most important aspect of this campaign was its ability to reframe the Sara Lee brand and product experience in a relevant and resonant way. Sara went on to be the centerpiece of brand communication for three more years before she 'retired' to her former and much quieter life with her family.
The lesson: when the "why" is diluted, the business resorts to manipulations to create a reason to buy, and these tactics don't – and will never – connect in the same way as purpose, beliefs and values. When Sara Lee found its footing again, it was remarkable how that change was reflected in the brand's performance. Beliefs, deeper meaning and mission are core to creating the emotional connections that impact consumer buying decisions and actions.
Great care should be exercised to help ensure your company's "why" will remain steadfast and vital over time – even if new leadership arrives to carry the torch forward.
If locking in your company's "why" resonates with you or if your organization needs to optimize its purpose and belief system, use this link to start a conversation. We promise it will be interesting and enlightening.
Looking for more food for thought? Subscribe to the Emerging Trends Report.
Bob Wheatley is the CEO of Chicago-based Emergent, The Healthy Living Agency. Traditional brand marketing often sidesteps more human qualities that can help consumers form an emotional bond. Yet brands yearn for authentic engagement, trust and a lasting relationship with their customers. Emergent helps brands erase ineffective self-promotion and replace it with clarity, honesty and deeper meaning in their customer relationships and communication. For more information, contact [email protected] and follow on Twitter @BobWheatley.