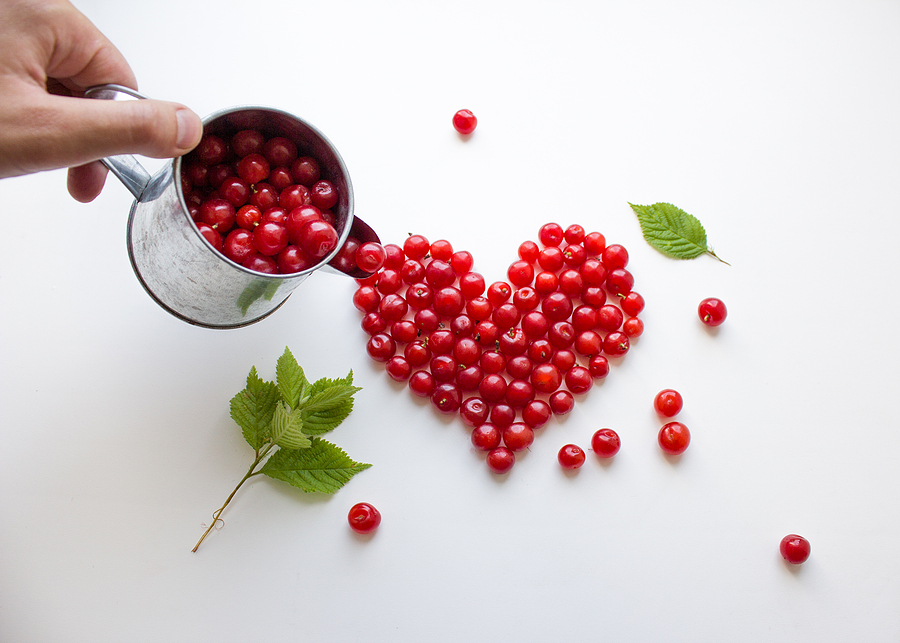 January 12th, 2022
Posted by Emergent
brand marketing, brand messaging, brand strategy, branded content, consumer behavior, Consumer insight, Culinary inspiration, Culinary lifestyle, Customer Experience, Emotional relevance, engagement, food experiences, food retail strategy, Marketing Strategy, retail brand relevance, shopper behavior, shopper experience, Strategic Planning, Supermarket strategy
0 comments on "Putting Food Inspiration at the Center of Your Value Proposition"
Can a food retailer fall in love with food?
From one grocery store to another, aside from the convenient location it occupies, what elevates one over the other? Not much really. Differentiation is often in marginal territory….
Products assortments are similar.
Aisle configuration runs the same direction.
The perimeter features fresh items.
The packaged products anchor the center store shelves.
The checkout is a line.
Items on sale will exist in most departments.
The ice bag locker is near the entrance.
Some stores may feature fancier lighting or shinier floors but for the most part if you've been in one supermarket in Maine, the same experience will be had in Minnesota or Maryland. There are a few exceptions to format like Trader Joe's that turns the frozen department into a singular art form. Dorothy Lane owns its Killer Brownies. Publix and Costco lead with great reputations. Wegmans delights with service-minded staff. H-E-B in Texas stands above with its highly curated Central Market banner and Midwest shoppers frequently laud HyVee. Sure, the Northeast's Stew Leonard stores step ahead with grocery-as-theater.
Even at the high end such as Whole Foods or Plum Market, while the shelves feature more boutique brands and the prices to match the artisanal, locally sourced claims – everything remains strikingly familiar.
But what could happen if a grocery retailer were to fall in love with food?
What if food retail was a culinary adventure, an inspirational tour more than just an organized maze of boxes, cans and bags? Ultimately, the business end of food for shoppers would be a better dish, an adventurous menu, and an extraordinary eating experience. Yet a peek inside the prepared foods case of most supermarkets is a study in over-heated rotisserie chicken and meatloaf belly-pleasers. Maybe a Sushi bar here and there but not many are really blowing up the concept for a delight-to-the-senses food experience.
The Internet and food delivery apps already democratize access to restaurant quality cooking. Great chefy meals can be had in 30 to 40 minutes. How can a food retailer successfully disrupt a 'been there and done that' shopping paradigm to create memorable and engaging food and shopping experiences? Is it possible to transcend the point-and-click convenience of restaurants coming to the front door?
Well, get 'em inside your front door! Food is sensory. It is emotional. It could be a feast for the eyes, the heart and soul. An inspiration for the home cook. A place of learning and creativity. A tour of global flavors and cuisines. A culinary Disneyland with one theme leading to another.
Our hypothesis is this: you can't really deliver food inspiration if you don't have a passion for culinary experience powered by a visceral appreciation for the magic of food and great cooking (plus adjacent standards that demand improved output from the commissary).
What meal solutions would be located near other menu options if you loved culinary adventure and were determined to help customers elevate their food experiences? People mostly shop for dinner these days. How can you help them with that objective (and we're thinking way past the roasted birds)? Saucing is a simple maneuver that can elevate just about anything on a dinner plate – who is making that small wonder happen?
Vegetables are a constant drumbeat of nutritional guilting but remain red-headed stepchildren in the pantry because of the absence of inspired preparations (think Asian options) and the transformative flavor punch of roasting over steaming.
Whatever the culinary muse might be and how stores could be organized differently, it just won't happen if the executive team doesn't start with culinary enthusiasm holding court ahead of singular devotion to SKU velocity considerations.
Let the big boxes have their 30 linear feet of cheap tissue and towels. You are too busy whipping up magic in flavor-forward finished dishes or partially prepared global menus. You've already dialed in the wine pairing or created an entire plant-based feast. Organizing shopping by menus or need states or cuisine varieties and thinking like a home cook to layer flavors from one department to another. You know about the current menu burnout epidemic and thus refresh the 'what's for dinner' quandary with creative easy-to-follow meal ideas and curated shopping lists.
Many will interject this just isn't possible based on the razor thin margins of food retailing that demand fealty to carts speedily navigating the aisles with belief everyone needs to get in and out as fast as possible. Maybe the desire to get in one door and out the other quickly is fed by no real delight to be found in the whole store experience. Is the only emotional win we're willing to serve up a grass-fed New York strip at $12.99 a pound?
Evidence of Innovation
Grocery icon Bob Mariano and his talented gustatorial co-conspirators Don Fitzgerald and Jay Owen could rightly be accused of putting culinary considerations at the center of a fascinating play on re-imagined grocery. Their Dom's Kitchen and Market store now operating in Chicago's Lincoln Park neighborhood is a totem to unabashed borrowing of aligned culinary brand equity by featuring Bonci pizzas, Tortello fresh pasts and Meats by Linz. You go there, you want to stay there. It's a feast for the senses. Dom's is really a series of innovative kitchens and menus surrounded by well thought out unique packaged food selections. What fun!
Kevin Coupe, in his epiphanous Morning Newsbeat e-newsletter reports even the largest of grocery chains, Kroger, is experimenting in their Ralph's banner near the UCLA campus in Los Angeles with a Kitchen United collaboration. Ten restaurant brands and menus can be accessed for in-store pick-up or delivery through a ghost kitchen integration that hits a college crowd pleasing tour-de-force of prepared food options. Think of fried chicken sandwiches and Ramen bowls, sushi, pizzas garnished with a heavy nod to all of the Impossible and Beyond products that replicate a meat lovers' greatest hits. Relevant to the trading area for sure.
All of this challenges the definition of what a food retail store could be if the owners were in love with the outcome of what they sell. When passion for food and eating experiences influences the merchandising and business decisions, there just might be an opportunity to achieve transcendence. That is a shopping experience so differentiated and meaningful the home cook runs around the store exclaiming, "you get me, you really get me!"
Food adventure springs from the heart. A store can only live and breathe the devotion to food experiences when the executive team starts there themselves. The opportunity is this: create a food shopping experience so remarkable it generates talk value, social discourse, endorsement and excitement from those so awe struck that a food store might romance the actual food.
What's the key to competitive advantage in a world that operates in opposition to retail visits? A shopping experience you want to keep coming back to, and not just because there's a two for one deal on a box of Cheerios.
If creative inspiration and communication of same is what you seek, use this link to open an informal conversation with a team of marketers who love food as much as you do.
Looking for more food for thought? Subscribe to the Emerging Trends Report.
Bob Wheatley is the CEO of Chicago-based Emergent, The Healthy Living Agency. Traditional brand marketing often sidesteps more human qualities that can help consumers form an emotional bond. Yet brands yearn for authentic engagement, trust and a lasting relationship with their customers. Emergent helps brands erase ineffective self-promotion and replace it with clarity, honesty and deeper meaning in their customer relationships and communication. For more information, contact [email protected] and follow on Twitter @BobWheatley.