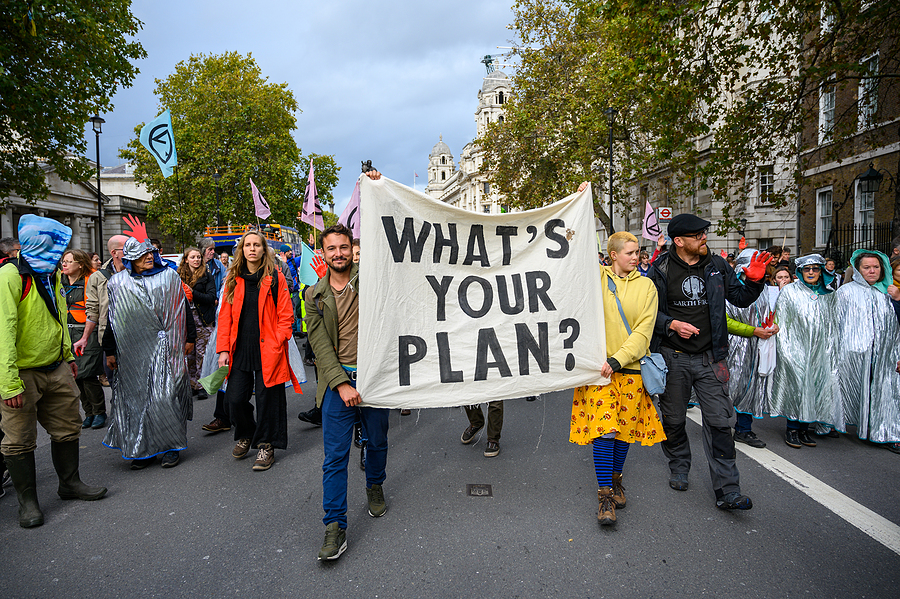 February 9th, 2021
Posted by Emergent
Brand Activism, brand advocacy, brand marketing, Brand preference, Climatarian, Climate Change, consumer behavior, Consumer insight, COVID-19, Differentiation, engagement, Greenhouse Gas, Healthy lifestyle, Healthy Living, Higher Purpose, Marketing Strategy, Pandemic, Supermarket strategy
0 comments on "New climate-conscious consumer has a beef, are you ready?"
Culture change impacts food and beverage brand relevance
There's a new sheriff in food and beverage town now. A consumer on the hunt for climate- friendly choices. They have a hankering to use the checkout counter as a ballot box to vote their beliefs. Are you prepared for them? Just who is this new cohort rapidly gaining momentum? As an audience of influencers and advocates how significant will their impact be on the future fortunes of food businesses and retailers in 2021?
Read on.
Five years ago, a great dot-connecting moment transpired when consumers determined that the quality of what they eat has a direct and tangible impact on the quality of their lives. Food retail saw a marked shift in shopping patterns to the perimeter fresh departments as preference for fresh, real food overtook the decades-long infatuation with convenient, inexpensive, highly processed packaged foods and snacks. The aftermath of this transformed 'what does healthier mean' calculus and fed the innovation skate ramp of new, entrepreneur created food products flooding the store. These super premium brands-with-deeper-meaning and made from higher quality, ethically sourced real food ingredients have captivated consumer attention and retail shelf space. How many brands of artisanal beef jerky are there now competing for a slice of the snack dollar?
We reminisce on this point just to remind us all that change comes quickly. Our collective goal as marketers is to stay ahead of these transformative shifts. Thus able to help define the state of the art for your brands, rather than scrambling to re-acquire relevance after observing share erosion in the quarterly results report.
Rise of the Climatarian
Another dot-connecting transition is underway. A growing number of bellwether consumers are grasping the connection between the food production system and its out-sized impact on greenhouse gas production plus the climate change threats that accompany it. According to our insight research partner Brand Experience Group, their ground-breaking study on sustainability, estimates the current number of consumers who are passionate about or committed to the importance of "sustainable consumption" at 34% and rising.
The role of meat production and industrial agriculture processes contributing to the planet's warming is changing the food choice value proposition to invoke a claim that defines carbon footprint. While the word sustainable has gained traction in recent years as a formal player in marketing lexicon, it is acquiring a more specific meaning. Sustainability and climate change are getting married and we're all invited to the reception.
What's driving this? In his stellar New Yorker magazine feature "After Alarmism: The War on Climate Denial Has Been Won," climate advocate David Wallace-Wells paints the picture.
"In California in 2020, twice as much land burned as had ever burned before in any year in the modern history of the state — five of the six biggest fires ever recorded. In Siberia, "zombie fires" smoldered anomalously all through the Arctic winter; in Brazil, a quarter of the Pantanal, the world's largest wetland, was incinerated; in Australia, flames took the lives of 3 billion animals. All year, a planet transformed by the burning of carbon discharged what would have once been called portents of apocalypse."
Increased media attention on the issue has circulated data revealing the significant top box role beef and lamb production have in methane creation. Global agriculture practices and meat collectively contribute more to climate threat than all fossil fuel transportation combined. The impact of climate on people and society is being played out in prime time through recurring news coverage of raging wildfires, droughts, super storms, increasing Hurricane impacts, melting glaciers, rising water levels and flooding worldwide.
We're about to see a shift towards carbon footprint as a definer of sustainability. Those with an attractive, relevant brand story to tell are manifesting this attribute in product label scoring while legacy food and beverage companies swarm to announce "Net Zero" emission commitments. Meanwhile there will be growing scrutiny of supply chains to root out sources of greenhouse gas. The decarbonization of our food system is getting underway. Consumers will demand it. It will be juiced by new food technologies and a cohort of emerging brands that pioneer ways to create food without built-in climate deficits.
Digital innovation will be eclipsed by bio-degradable everything
Alongside global warming is a related developing trend – an innovation heat map swing from digital technology to significant advancements in bioengineering and biofabrication. A complementary view of sustainability looks hard at the role of plastics and other trash dump materials in so many facets of our lives with a convincing argument that recycling isn't the best answer. Creating products, packaging, even clothing, from materials that simply disappear harmlessly is exponentially better for the planet.
In 2019, nearly 500 million plastic toothbrushes were sold with the majority of them ending up in landfills and the ocean. They cannot be recycled. Since plastic was first mass-produced in the 1950's, 9.1 billion tons of it has been created and landfilled – an astonishing 91% of this massive plastic tsunami isn't recyclable, according to Fast Company magazine. On the toothbrush front, Colgate owns 30% of the entire category and in an effort to end the proliferation of plastic they are introducing "Keep" – the first planet-friendly brush that employs a reusable aluminum handle. The replaceable brush head is still plastic but the design represents an 80% reduction in plastic material use.
Steve and Nick Tidball's Vollebak, a futuristic brand of men's fashion, is re-writing the rules and process for clothing creation. Their plant and algae t-shirt is made from plant-based linen and wood pulp fibers decorated with ink from algae. The shirt can completely decompose in 12 weeks when tossed into the compost pile. A shirt that literally disappears. "Sustainability is easier to understand when it involves feeding your clothes to worms," said founder Steve Tidball in an overview article on their technology showcased in The Future Normal newsletter.
Key to this coming movement of planet friendlier foods, products, processes and ingredients is a revealing focus on the impact of lifestyle and consumption habits on our planet's health. The realization that what we buy is a reflection of our values rises as a functional and viable path to signal those preferences and beliefs. Consumers' wallets are used to vote their preferences. This new path to purchase will require brands to look deeply across the organization to determine where improvements and changes can be made to align with this sea change.
Undoubtedly yet another generation of new brands will emerge with carbon footprint claims and planet-friendly packaging as the lead in their brand voice. More innovation is coming. There are, however, business challenges ahead for these upstarts.
What is the secret to scale-able and sustainable growth, the path to sales homeruns not base hits? We reveal it here.
80% of CPG start-ups will never get past $1 million in sales
Some new emerging brands have well-connected founders and are able to attract investment that creates resource advantages. "Money can buy distribution. It can buy advertising. It can buy huge field marketing events. But it can't by consumer enthusiasm. It can't buy cultural relevance for the brand's attribute-outcome symbolism," exhorts Dr. James Richardson, of Premium Growth Solutions.
After an initial, well-funded launch with a strong velocity report card, things start to stall or plateau. What's wrong is often embedded in the product itself. It just isn't that remarkable. Or, importantly a narrow, niched positioning causes the brand to stall. It simply runs past its ability to attract an audience sufficiently large enough to keep the velocities on a northward trajectory. Enthusiastic users, perhaps, but a narrow, smaller fan base nonetheless.
Scaling beyond the mid-range isn't an outcome of more funding or the awareness that can buy. It is delivered by steering the brand towards the right and largest addressable market. Beyond Meat famously did not create a better vegan burger for vegans. They opened the aperture wide by casting themselves as a meat made from plants for meat lovers. They threw down the gauntlet of crave-able taste experience and asserted they were as good as a beef burger. Bold to be sure. The product delivered on its promise under that scrutiny.
The genius was casting a wide net to meat lovers and in doing so working to build relevance and resonance with a very big audience of meat department beef shoppers. It wasn't because there was this giant standing pool of people representing themselves as "flexitarian." No, instead they invoked meat lover and by that they meant anyone and everyone who loves hamburgers, the most popular sandwich on earth. The outcome was a rapid rise to hundreds of millions in sales.
Largest. Addressable. Market.
Don't make vegan cheese for vegans. Instead craft extraordinary, delicious plant-based cheese for cheese lovers. A high taste bar to be sure, but then that's what separates the extraordinary product innovation from the merely average.
Climate change and bioengineering will reshape the food, beverage and lifestyle brands business more quickly than anyone imagines. Venture capital and innovation will quickly chase these dreams. More higher-purpose brands will be invented. Some will be out-sized winners while some will remain small or fail altogether. The difference maker won't be the size of the budget and the awareness that can acquire. Sound strategy will play a decisive role in the fortunes (or lack thereof) of these businesses based on the quality of the innovation itself, the size of its potential market and the alchemy of how and where its relevance is expressed.
If this thinking strikes a chord and you would like to brainstorm further the implications for your business, use this link to start an informal, no-charge conversation.
Looking for more food for thought? Subscribe to the Emerging Trends Report.
Bob Wheatley is the CEO of Chicago-based Emergent, The Healthy Living Agency. Traditional brand marketing often sidesteps more human qualities that can help consumers form an emotional bond. Yet brands yearn for authentic engagement, trust and a lasting relationship with their customers. Emergent helps brands erase ineffective self-promotion and replace it with clarity, honesty and deeper meaning in their customer relationships and communication. For more information, contact [email protected] and follow on Twitter @BobWheatley.