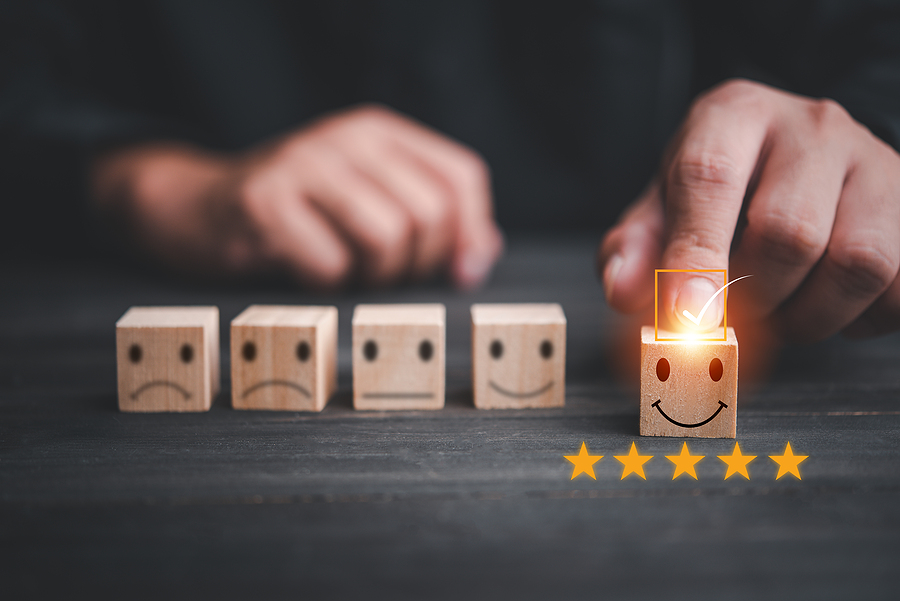 July 7th, 2021
Posted by Emergent
brand advocacy, brand marketing, brand strategy, consumer behavior, Consumer insight, Customer Experience, Insight, Personalization
0 comments on "Wondering what the #1 Priority is for Brand Selection?"
International survey confirms path to brand preference decision
Where should you place your bets for growth? Is it optimal product technology or top-of-mind brand awareness? While these issues remain important, they are not the number one driver of brand choice and preference according to a recent Ipsos study of 8,000 consumers in the U.S., UK, France and Germany. Read on for the reveal.
The study exposes a significant strategic weakness
The Ipsos report laid bare a decided absence of customer-centrism in how businesses operate. For all the sermonizing about the importance of consumers to brands and business growth, it is interesting that so few know the real details of their customer's lifestyle needs, wants, aspirations and behaviors. This insight is required to build deeper brand relevance and personalization, two components of optimal strategy that surfaced from the survey conclusions.
It appears that CPG businesses, especially legacy brands, are constructed primarily around a focused model that is systemically preoccupied with product development, operations, manufacturing, distribution infrastructure, supply chain, sales/marketing and cost management of same. Appears it may be tough for an older dog to learn new tricks.
"Customer first" is a relatively new trend in business management, seen more often in digitally-native brands where the entire proposition was invented on the back of laser-focused consumer relevance and ongoing interactive conversation and experimentation.
Further it is more difficult for marketing to connect and engage without heartbeat-level insight into those you wish to sell to – their lives and lifestyles. Relevance in brand communication is nourished by an uncanny sense of what matters to the user's personal aspirations and needs. "You get me" and "you help me to ________" are ultimately more important in consumer-brand relationship construction than an awesome product, which is now table-stakes on the list of consumer expectations.
Here's where to invest if sustainable growth is a priority for you and your organization:
The survey confirmed customer experience is the number one motivator of brand selection!
77% of consumers choose a brand based on positive experience.
64% will avoid a brand based on a bad experience.
Women (66%), Millennials (70%) and GenZ (68%) are most likely to head for the exits after a bad experience.
In fact, brand switching starts to gain traction after just one bad experience. Moreover, negative experiences and unresolved issues are also catalysts for dissatisfied word-of-mouth and social channel sharing.
Interestingly, the fastest growing consumer cohort now is 55+ and also the most ignored, given historic brand preoccupation with wooing younger audiences. That's leaving big business on the table!
Here's some added texture on the survey findings
Consumers do research ahead of a purchase, so anticipation is higher right out of the gate.
They expect to receive a seamless, friction-free and positive experience with your brand.
Brand recognition and stellar product technology is important but not the decider.
Customer experience is the tipping point on brand selection decisions.
Failure to understand customer needs is the critical, pivotal Achilles' heel.
U.S. consumers, especially, are looking for personalization and real-time responsiveness on their questions including chat options with a live agent not a bot. In fact, more than 40% of consumers want personalized solutions based on a granular understanding of their interests, buying behaviors, demographics and psychographics.
Retail everywhere
The study demonstrates the incredibly important opportunity brands have to add value at all touchpoints along the path to purchase, whether online or at the store. For consumers, the channel is irrelevant with respect to expectations. They believe it should be friction free, simple and helpful no matter where they purchase.
What's often missing is an embedded view that customer needs and wants come first rather than the company serving its own operational quirks or self-protective policies.
With consumer /user experience being a pivotal moment on the path to purchase and repurchase, it only stands to reason it must be served with skill and intuitive judgment on addressing the customer's wants. Thus ongoing, always-on investment in consumer insight is a required commitment to make all of this work successfully for sustainable brand growth.
If you're looking for deeper insight and fresh strategic thinking on the path to improved consumer experience, use this link to start an informal conversation.
Looking for more food for thought? Subscribe to the Emerging Trends Report.
Bob Wheatley is the CEO of Chicago-based Emergent, The Healthy Living Agency. Traditional brand marketing often sidesteps more human qualities that can help consumers form an emotional bond. Yet brands yearn for authentic engagement, trust and a lasting relationship with their customers. Emergent helps brands erase ineffective self-promotion and replace it with clarity, honesty and deeper meaning in their customer relationships and communication. For more information, contact [email protected] and follow on Twitter @BobWheatley.