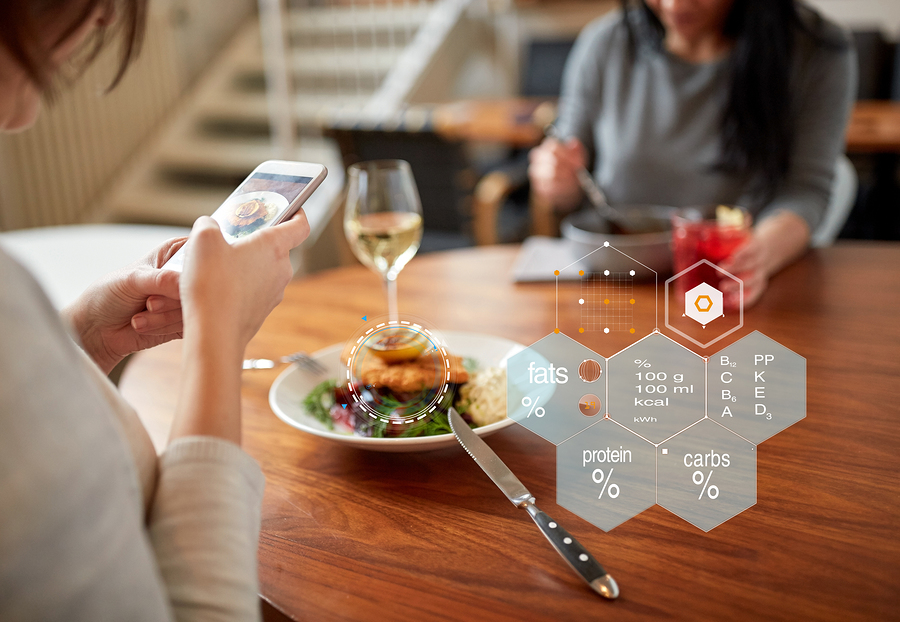 February 27th, 2020
Posted by Emergent
brand marketing, brand strategy, CMO, consumer behavior, Culinary lifestyle, food retail strategy, Food Trend, Healthy lifestyle, Healthy Living, Higher Purpose, Insight, Transformation
0 comments on "Emerging Trend: The Personalization of Food"
Creating hyper-relevant products for the marketplace of one
Have you noticed over the last 20 years palates have become more sophisticated? Quality expectations around menus, ingredients and preparations have grown alongside the rising popularity of celebrity chefs. Elevated cooking is everywhere. A genuinely satisfying culinary experience can now be had at the neighborhood gastro-pub. Great food experience is just an arm's reach away. This is evidence of a food culture shift.
Equally so, food literacy has jumped with the treasure trove of content available online that satisfies the consumer's thirst to know more about the food they put in their bodies. This concern got traction when people generally connected the dots between the quality of the food they consume and the quality of their lives. People now understand that diet influences the foundation of health and wellness, and sub-optimal nutrition may contribute to the onset of disease. More culture driven transformation.
An outcome of being in constant control is the marketplace of one
While the importance of food-to-lifestyle goals climb, the consumer's ability to control every aspect of brand engagement, curation of the information and media they ingest has changed their expectations and their worldview. Culturally, people no longer buy the idea of one size fits all, and this applies equally to dietary sensibilities and food regimens.
The North American CPG food business is evolving towards a market of one. It hasn't fully arrived yet, but the signs are emerging around a desire for more personalized and customized food and beverage solutions. A recent report on this topic by The Hartman Group cites the growing interest in individualized and hyper-relevant products and food experiences.
This step into personalized nutrition is already being reflected in dietary preferences, shopping behaviors, food preparation skills and techniques and most of all, consumption. What's coming soon is the marriage of personalization and customization with health and wellness to redefine the future of the food and beverage business.
Factors influencing the personalization trend can be seen in the consumer's growing interest in biomarkers. When people start to pay attention to DNA kits and reports, blood glucose levels and microbiomes, it is an outgrowth of the desire to truly understand how to optimally fuel oneself. We are all unique and our lives impacted by how we are assembled from the moment we arrive on earth.
By the way, this emerging trend in human food will crossover to pet food at some point because the same rules apply.
Be-spoke menus and meals
People want to tailor the food they eat to their needs and preferences. I like the ordering line at Chipotle for that very reason. I can get the burrito exactly how I want it. What's going on there is a sense of control that sits at the foundation of its appeal. We ask the question: how can food and beverage businesses answer the desire for greater dietary control?
One way to look at this is to follow the thread of dietary concerns that are gaining momentum.
Here are some leading-edge areas ripe for innovation and fresh perspective:
Stress, anxiety and sleeplessness
Neuro health
Aging and beauty
Microbiome (gut health and inflammation)
Independence and mobility
Food as medicine
These emerging concerns sit alongside the long-standing stalwarts of weight management, energy boost and clean eating, and are now demanding more attention in the aisles at your local supermarket.
Note that all of these emerging nutrition considerations bear witness to the intersection of food as a primary driver of health and wellness. Nutrient density sits at the front door of defining, for the consumer, what is indeed healthy food or drink. From a marketing viewpoint, it's important to mention here that relevant health & wellness markers such as fresher, less processed, locally and sustainably sourced, simple recipes/labels, real food ingredients and higher quality, matter because of what they represent to a novice or less trusting base of potential purchasers.
Not far away is the growing list of avoidances that accompany the consumer's food literacy advances. Essential especially for legacy CPG brands to be aware of these concerns and to optimize their formulations to steer clear of problem areas like GMOs, hormones, antibiotics and preservatives.
What can be emphasized here is a prevailing consumer desire to accumulate positive nutrients, in an effort to improve and better manage health and wellbeing. When beef jerky becomes a positive contributor to wellbeing with cleaner labels and vastly improved recipes, you know goodness can be created just about anywhere. Check out Prevail Jerky.
Emergence of new food and beverage is symptomatic of cultural shift
With the barriers to entry for new food and beverage concepts near zero, the marketplace is awash in improved ideas touting higher quality ingredients and simple labels to legacy categories . It is a reflection of consumer interest in better-for-you.
So, too, will the desire for more customized solutions gain momentum as it mirrors the consumer's view that who they are, what they want and their perceived unique needs and preferences.
Answering this call will be the next great revolution in food as businesses work to create more options that answer the desire for hyper relevance.
Functional shopping at the store
Increasingly people are shopping for attributes – looking for solutions to the dietary challenges they face. Food retail today doesn't offer much help in this context. Online searches for energy solutions doesn't necessarily serve up a relevant menu of alternatives.
Personalization and customization reflect a growing interest in finding answers. Label Insight has landed on this and is working to provide digital platform solutions that enable food retail shoppers to search by attribute, especially important when faced with a store environment of thousands of SKUs. What's in the health and wellness aisle when options in this area become more pervasive across the entire store?
The consumer's move towards hyper relevant food is a huge consideration for brands related to what's in the wings for product improvements and formulations. You can't make these assessments from a distance. Consumer insight research, more than ever, is required to best determine the pace of this evolution and how the consumer considers this from a product attribute and shopping perspective.
Consumer-centricity is the path to your success
The consumer has to be at the center of strategic planning
Assessments of how consumers see personalization requires getting close-in on their needs
Retailers should then support how consumers want to shop for foods with various health & wellness attributes
Retail shopping experience matters more than ever, and these insights can help create that roadmap
Insight and Emergent
Your goal is to build relevancy in an era of constant and rapid change, where cultural shifts are redefining the business based on the consumer's desire for personalized food solutions.
We help clients with this form of discovery research, and then help build strategic plans to translate insight into an innovation and marketing communications game plan.
Want to know more? Let's talk.
Looking for more food for thought? Subscribe to our blog.
Bob Wheatley is the CEO of Chicago-based Emergent, The Healthy Living Agency. Traditional brand marketing often sidesteps more human qualities that can help consumers form an emotional bond. Yet brands yearn for authentic engagement, trust and a lasting relationship with their customers. Emergent helps brands erase ineffective self-promotion and replace it with clarity, honesty and deeper meaning in their customer relationships and communication. For more information, contact [email protected] and follow on Twitter @BobWheatley.