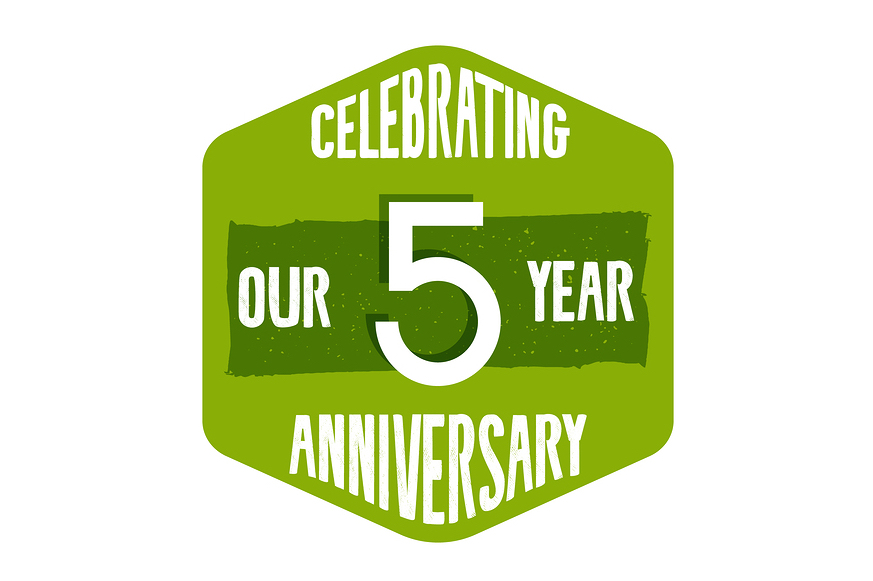 June 15th, 2017
Posted by Emergent
brand marketing, food experiences, Healthy Living
0 comments on "Emergent Celebrates 5 Years of Fresh Thinking"
When we started Emergent, it was based on an overwhelming body of research and evidence that food & beverage industries are in a state of transition – and in need of new, fresh, refined and more relevant business-building solutions.
Of all the conditions impacting change, from the demand for transparency and clean labels to fresh foods – healthier lifestyle is the dominant driver of the consumer desire for improvement in food and beverages.
Evolution makes healthy all-inclusive
In the past, 'healthier' was an addition-by-subtraction model based on removing "bad" things – like sugar, calories and fat: so-called diet foods. Quite often, taste and eating satisfaction were also eliminated. This approach was bound to be problematic because it existed in conflict with the human inclination for indulgent food experiences. Guilt only goes so far.
As the concept of healthy started to shift, due to pervasive changes in U.S. food culture, the proposition started to look more like addition by addition. Healthy was about real, fresh, authentic, higher quality, less processed foods – more so than food science wizardry. The definition of healthy became more inclusive, broader and lifestyle-oriented.
In a manner of speaking, the concept of healthy morphed to become more three-dimensional. People decided they want higher quality foods, beverages and lifestyle products to go along with their overwhelming desire for a higher quality life. The key insight: consumers came to understand that the quality of what they put in their bodies and what they do are connected directly to their happiness and wellness.
In sum, we've encountered the premiumization of everything.
When we first formed Emergent, we believed our agency – devoted to mining this insight and bringing fresh thinking to the table – should become the leading voice and guide in this period of change.
Clients have come to Emergent seeking expertise to navigate these seismic changes. Some examples from our case studies page:
Transforming Jamba Juice from a smoothie shop to a healthy lifestyle brand
Helping Schuman Cheese expose food fraud in the hard Italian cheese category through True Cheese
Leading local grocery chain, Potash, in its transformation to fulfill consumers' new healthy and culinary preferences
Food & beverage brands are feeling the impact today
Large cap CPGs have been losing ground for years. We know that new, emerging, purposeful brands are gaining traction and attention in kitchens across America – and so now we witness the next wave – a true food renaissance taking place around us.
1. People are coming back to the kitchen, looking to exercise their creativity and control over preparations and quality of ingredients.
2. We've entered a period where transparency, health and wellness, safety and authenticity drive purchases more so than the food marketing stalwarts of taste, price and convenience.
3. We know the founder backstory and commitment to a real mission beyond the product itself is a critical component of the new brand marketing playbook. We've developed a new proprietary planning model that reflects this understanding – one that demands fresh thinking of how brand relationships are formed and thus how communications should be created.
Over the last five years, our clients have recognized that we at Emergent…
Are experts in this space; our services are aligned with answering these changes.
Help legacy brands re-stage and new brands accelerate. We understand the consumer and how they think, how they behave and how they consume information.
Create traction in a changing retail environment and are on point with where the world around us is headed.
Emergent has predicted changes in the food culture landscape over the years. These changes are now driving the new realities companies are facing as they reassess their growth strategies.
Contact Emergent to learn more about leveraging these food culture trends to your advantage.
Editor's Note: I would be remiss in this anniversary message to not share my thanks and deep appreciation to those who have made contributions on our path. Thank you to our clients, my top-notch leadership team, our staff and specialty teams, and friends of Emergent. Here's to many more! – BW
Looking for more food for thought? Subscribe to our blog.
Bob Wheatley is the CEO of Chicago-based Emergent, the healthy living agency. Emergent provides integrated brand strategy, communications and insight solutions to national food, beverage, home and lifestyle companies.  Emergent's unique and proprietary transformation and growth focus helps organizations navigate, engage and leverage consumers' desire for higher quality, healthier product or service experiences that mirror their desire for higher quality lifestyles. For more information, contact [email protected] and follow on Twitter @BobWheatley.