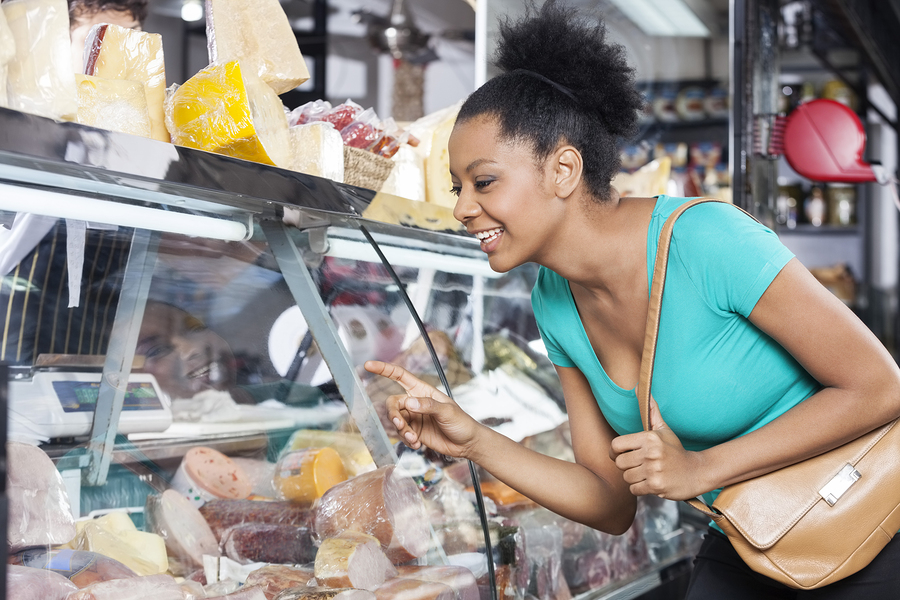 December 7th, 2016
Posted by Emergent
shopper experience, Supermarket strategy
0 comments on "Is Supermarket Prepared Food Ready for Prime Time?"
Not yet…time to commit to better culinary experiences
Being the home chef and lifelong fan of all things culinary, I find myself in the supermarket regularly. I LOVE IT. This is my favorite form of retail, where need and personal passion will drive behavior. That said, it can also be one of the more all-too frequently disappointing destinations due to the same old, same old aspects of what's found inside the front door.
I love it enough that when traveling I try to get to the local food emporium just for a look-see in my ongoing fascination with everything grocery. Food is an adventure and I'm a journeyman explorer.
So, in my neighborhood in Chicago, I gravitate to the higher-end options including Mariano's nearby, Treasure Island is also close and an array of specialists from VIN for wine, Dirk's for fish and Gephardt's for butcher. Even with my lean towards better retail banners, I still find supermarket prepared foods and Deli to be often uninspired.
FMI Study Says Deli an Underachiever
A recent report entitled, "The Power of Fresh/Prepared Deli," from the Food Marketing Institute revealed that only 12 percent of shoppers are regular Deli visitors across all banners and channels. That's leaving a lot of business on the (hot) table!
In parallel, we have increasing evidence that time-strapped consumers, especially of the Millennial variety, are hungry for more home cooked meals, if only they could get some help with side dishes, partially prepped options (meal kits) and general inspiration (easy-to-do but interesting recipes).
What's wrong with this picture? A clear and present need followed by a retail opportunity disconnect. Well, I tend to side with consumer preference on this one.
Let's see, over here at the hot table what do we find? Hmmm…something that looks strangely like high school cafeteria food (apologies to cafeterias that work hard with limited resources and funding). Yes, we have fried chicken probably now entering its especially dried out leather phase, meatloaf (again), mac and cheese (also again), grey green bean casserole (also too much time under the heat lamp) and some scary-looking starches.
In the nearby case we have five varieties of macaroni salad and similar options of potato salad, green bean salad, maybe even Jello® salad. Salad bars are their own unique fantasy food experience where the word wilted is an active verb.
We have shoppers pining for new meal solutions, looking to outsource some or all of their cooking to grocery – that's missing the bar on prepared foods beyond traditional comfort fare.
If the objective is to lift Deli visits from 12 percent of shoppers to where it should be around 80 percent, what's the answer?
Better, more interesting food…
If a restaurant served this over-cooked lineup would it still be in business? Probably not. Taste expectations and culinary knowledge is advancing at break-neck pace as everything from food truck to C-store works to improve their fresh offerings. Consumers can tell the difference between good cooking and bad, chef-inspired and pedestrian, so the expectation keeps going up. This just opens the competitive door wider to subscription meal kit companies who begin with higher standards on ingredient quality and innovative menus.
Strategic Mission the First Hurdle
You simply can't advance on the culinary continuum if your business strategy is first focused solely on moving boxes, cans and bags off shelves (we know center store business matters to the bottom line but it shouldn't be the sole agenda). Balance sheet issues and velocity will be the primary business model, unless the management team falls in love with food and food experiences. Whichever it is, everyone else on the staff will follow suit.
Culinary Inspiration the Second Hill to Climb
Who's in the commissary kitchen? Is there a Chief Culinary Officer reporting directly to the C-suite? Is delivering on food adventure a dominant factor in weighing success in terms of shopper experience and menu?
When food culture changes it is imperative to change with it.
Better Deli performance will follow if better, more interesting, and dare I say more exciting food is offered. Ingredient quality is already on the upswing in a big way. Kitchen talent and management just need to get behind the incredible cost advantage that supermarkets enjoy over foodservice and decide, once and for all, that their Deli prepared foods are going to be on par with a restaurant experience.
Just go ask Wegman's about how that's working.
I, for one, will be there cart in hand, ready to buy.
Looking for more food for thought? Subscribe to our blog.
Bob Wheatley is the CEO of Chicago-based Emergent, the healthy living agency. Emergent provides integrated brand strategy, communications and insight solutions to national food, beverage, home and lifestyle companies.  Emergent's unique and proprietary transformation and growth focus helps organizations navigate, engage and leverage consumers' desire for higher quality, healthier product or service experiences that mirror their desire for higher quality lifestyles. For more information, contact [email protected] and follow on Twitter @BobWheatley.