What's percolating inside the people behind great leaps in business…
Most often we publish stories about marketing best practices, brand strategy, communications planning and our specialty – emerging trends. However, as we say good riddance to a year many of us prefer to see in the rearview mirror, we'd like to offer a different story about hope, encouragement and guidance for a more prosperous future in 2021.
The foundation of success and transformational change springs from a strategic vision that inspires leaps in growth and brand development. What is the unique alchemy that enables this kind of growth? Read on.
Does strategic vision descend from the heavens on a road near Damascus with a blinding light of revelation from on high?
Many of us in the marketing community have our favorite case studies that demonstrate strategic brilliance and imagination that serve as the foundation of great brands and businesses. Yet we also know that bold marketing moves happen periodically in many categories.
Are these happy accidents and moments of good fortune, bestowed by an unseen spiritual power as benevolent gift to a chosen few? No. Indeed visionary thinking and bold ideas come from the hearts and minds of those who are willing to lean in and break the conventions that can anchor brands to a form of floating, inert stasis in their category pool.
Witness the recent story in Forbes about the newly named Molson Coors Beverage Company, marking their transition from brewery-centric business to a broader and more inclusive portfolio of non-alcoholic, better-for-you brands. Led by visionary Pete Marino at the helm of their Emerging Growth unit, the company is now locked onto evolving consumer trends and preferences, while simultaneously adding value to their distributor relationships. Brilliant.
Game-changing thinking that moves brands and retailers to an improved trajectory is a very human adventure. At the root of all progress are people and teams who assemble the plans and strategies capable of out-sized leaps in growth.
Here we peel the onion on the requirements and conditions that lead to this level of result. At the heart of every great exploration in marketing 'unchained' (the kind that teams sign up for as passionate advocates on a mission) is a series of similar characteristics.
Who are you? Yes, you.
All of us have formative stories about who we are. Mine began in Edinburgh, Scotland where I was born. My parents lived there as expats while my father worked on his doctorate degree in philosophy at the University of Edinburgh. He was offered a teaching position, kicking off a back-and-forth adventure of living in Scotland during the school year, broken up by summertime trips back to the States. In those days the affordable voyages were on Cunard ocean liners for a six-day transatlantic crossing.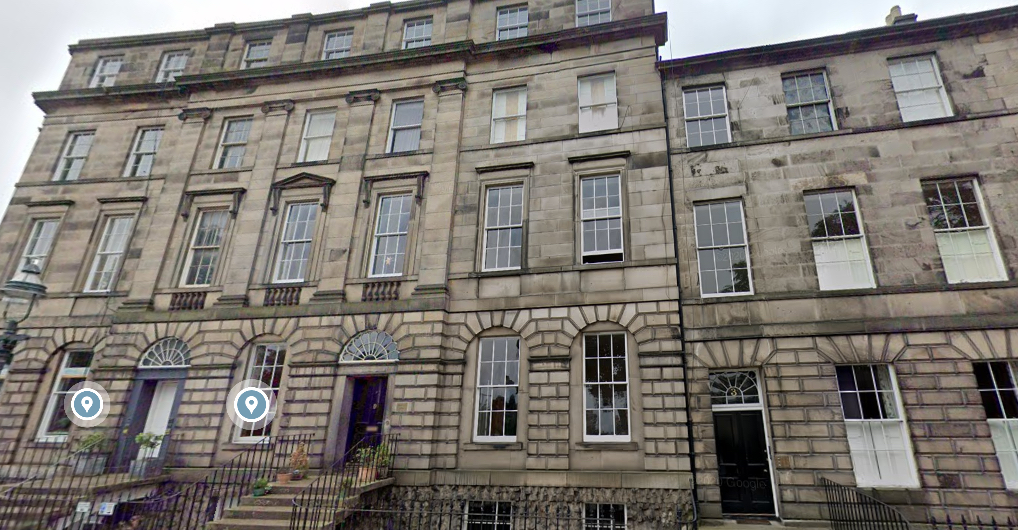 From age zero to five I did this repeatedly, generating my own exploratory mindset. To wit, I got lost on the Queen Mary at four years of age, attempting a self-guided below-deck tour to try and find the engine room. Ships and trains were a passion. This innate curiosity remains steadfast in my own repertoire of behaviors. That, and a fondness for warmer destinations after the icy toddler years residing in an 18th century Georgian row house with no central heating. Brrrr!
Can you cite moments and experiences in your own life that helped form your point of view? Your 'personal chemistry' is a result of these imprints. Self-awareness of these events helps bring shape and understanding to why you do what you do. It is through this mindfulness that we come to understand how best to direct our strengths and performances.
The personal chemistry required to pursue a strategic leap usually includes a blend of the following:
Appetite for risk
Willingness to zig when everyone around you zags
Departing from convention
Thrill of new territory exploration
A desire to invent, create something new
A belief it can always be better
Confidence in your convictions
What is the common thread that runs through individuals who search for greater meaning and deeper values in the brands they guide? A passion to improve people's lives and the world around us.
Convictions come in two varieties: first is an acquired point of view borne from study, research, soliciting the opinions of those you trust and listening to experts in your orbit you respect. The unfortunate second is a more rigid principle, an outcome of arrogance that you're smarter than everyone else. Uff.
Great ideas and contributions to better thinking come from everywhere and anyone. As a marketing leader your humility is the first requirement to see and comprehend these nuggets of insight. Without this openness and curiosity, you are ultimately flying blind.
We are reminded of the incredible story of Richard Montañez, the erstwhile janitor at Frito-Lay who dreamed up the concept and recipe for Flamin' Hot Cheetos. Richard had the temerity to contact the CEO after a C-suite request for innovative ideas from 'anyone in the company' and convinced the executive team to make an investment in this Latino market facing snack concept. It was one of Frito Lay's biggest ever product launches. Richard is now a VP of Latino market sales for Pepsico. His conviction made it happen.
It is within an attitude of operating in service of others and the greater good that big ideas tend to manifest. When you're able to connect strategy to improving people's lives – serving unmet needs – you have the basic ingredients of a transformational leap in brand development.
This perspective offers the infrastructure of a mission and value system others will rally around. The convictions that emerge from this approach form the basis of an authentic higher purpose, one that can spell the difference in attracting a genuine community of real fans and advocates.
Convictions stirred with strategy are a strong mix.
Failure is your best friend
Do you believe that failure is a good thing? There is no greater teacher than failing. All of the wins you experience won't add up to half the insight you will secure through failing and then adapting. If you think you should never fail, then you will never learn.
Fear of what others think or retribution or blame or criticism collectively act as a deep freeze on innovation and a willingness to step outside convention to break new ground. Failure is good and to be embraced as a teaching moment. It's when you're most open to insight and epiphany on how to improve. Admitting failure is a laudable character trait and provides the key to learning from mistakes or errors in judgement.
When I started Emergent it was on the back of an idea: I believed the entire food, beverage industry was standing on the edge of a sea change. People had connected the dots between what they ingest and the quality of their lives. The industry however was focused on features and benefits rather than devotion to health and wellness. This was the first business I started based on strategic insight (idea) rather than a large anchor client (cash flow). An adventure in bootstrapping. I thought the CPG world would beat a path to Emergent's door.
In a word, no. Others I knew said "too niche, too focused, too anchored to an outlier idea." It took years for the traction to begin to happen. It was no rocket sled – a humbling period of reflection and self-doubt. Every ounce of persistence would be required to march forward.
Say yes to risk and failure. You'll sleep better for it. You'll refine your understanding with it, evolve and improve.
Attend the Church of the Consumer
We love to talk about value creation in marketing. What value can there be in creation without putting the consumer at the center of this calling? Too many times companies turn inward, planning around their own self-interests, viewing the customer as a strict transactional outcome of sales and marketing. The blindness this causes is the reason why so many businesses eventually stall or never grow faster than the category in which they reside.
The consumer is not a walking wallet, they are our first priority. It is their needs and interests we are on the planet to serve. Your passion and willingness to invent on their behalf must be informed by deep understanding of their concerns, interests, needs, wants and desires.
To do this effectively requires investing time and resources in consumer anthropology
Your business model is constructed around your users and their needs
You instinctively look for ways to improve their lives
You care about their personal success and wellbeing
Your team sees this consumer-centric mission with clarity and dedication
This is much harder to do than it sounds. The pull of self-interest is very strong.

Study leads to epiphany

Great ideas don't fall from the sky. Instead they are an outcome of examination, study, listening, observing, researching and absorbing. If you are open to change, wanting to test the limits and ready to take the required risks associated with innovating, then you'll find a bigger picture forming.

Your passion and convictions must activate to bring others along on the journey. Yes, there will be attempts to kill new ideas along the way. There will be naysayers and resistance. However the strength of your story will hold sway.

Ideas are fragile. Keep the faith.

2021 is here, now is the time

When opportunities for strategic leaps move from concept to reality, you will have the opportunity to create momentum. This is what we all live for, strive to do and with it comes knowledge of our impact on people's lives and in turn the growth of the business.

If you find this kind of thinking refreshing or inspiring, and want to bounce ideas off like-minded experts, use this link to open an informal conversation about your concept. We can help you build and refine, and bring a strategic game plan to life.

Looking for more food for thought? Subscribe to the Emerging Trends Report.

Bob Wheatley is the CEO of Chicago-based Emergent, The Healthy Living Agency. Traditional brand marketing often sidesteps more human qualities that can help consumers form an emotional bond. Yet brands yearn for authentic engagement, trust and a lasting relationship with their customers. Emergent helps brands erase ineffective self-promotion and replace it with clarity, honesty and deeper meaning in their customer relationships and communication. For more information, contact [email protected] and follow on Twitter @BobWheatley.

Tags: