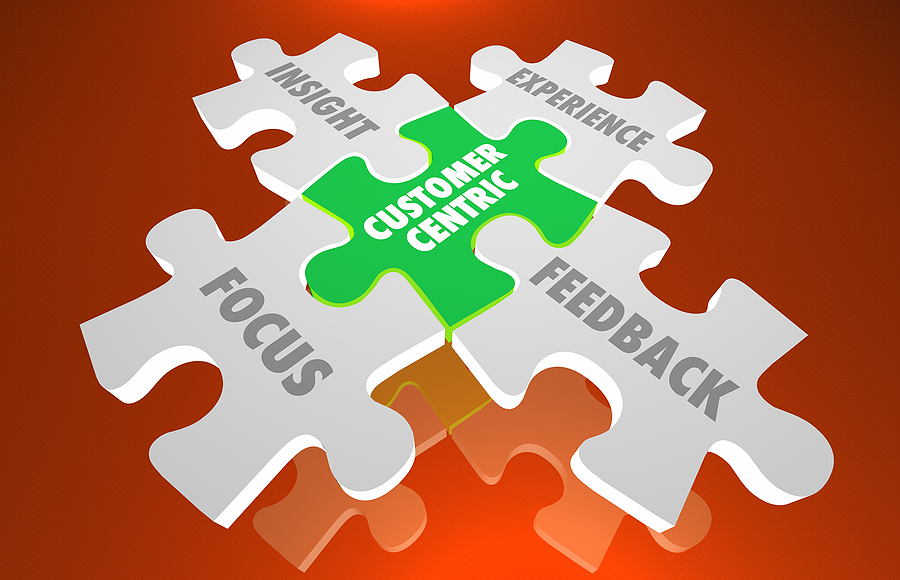 May 5th, 2021
Posted by Emergent
Agency Services, Brand Activism, Brand Design, brand marketing, brand messaging, Brand preference, brand strategy, Category Design, CMO, Differentiation, Emerging brands, Strategic Planning, Sustainability
0 comments on "The remarkable path to emerging CPG brand fame and fortune"
Your early priority: what will consumers rave about?
An inconvenient truth: the vast majority (80%) of emerging CPG food and beverage brands will never surpass $1 million in annual sales. Here we examine some of the critical components that drive velocity growth and reveal the fundamental rules that must be respected to scale a new brand over time.
In case you're wondering, this has no bearing on the scope of investment funding in development and launch phases. The business opportunities, ultimate size of the prize and inherent growth-limiting factors all begin with the product concept itself.
It's true, the product IS the marketing. The product shouldn't require promotional lipstick to make itself appear attractive. Instead, it should draw a following because it exudes its own obvious and valued magnetism.
No matter what the Series A, B or C funding rounds looks like:
You can't buy food culture relevance
You can't buy consumer enthusiasm for the product
You can't mandate or enforce memorability on the consumer
The product concept must be strong, unique and valuable enough to drive interest across a larger addressable market.
It's hard to get noticed when the product isn't a knockout standout relative to adjacent choices.
Mediocre (not rave-able) innovations, especially in saturated categories, almost never scale because the product concept isn't big or exceptional enough to leap ahead of current category players. If the product doesn't incite high memorability levels and consumer passion it won't be able to drive a sufficient baseline of routine repeat purchasers.
Throwing money at a relevance and value proposition problem won't help.
For example, hardcore nutritional innovations are difficult to scale because they can't attract an audience past the 'holistic' alternate nutrition audience segment. If sales are dependent on a narrow cult of users, it creates an automatic embedded drag on velocity.
Instead, product design must connect symbolically to highly valued, desirable dietary outcomes for the consumer who will enthusiastically seek it out – such as weight management, energy, immunity, overall health/wellness or indulgence.
Key information the exec team needs to seek through active listening with early-in users:
What attribute-outcome association is the early adopter holding in their mind?
Which associations do the heavy users embrace?
Which of these attribute-outcome associations is truly scalable?
This data should be used to refine and improve the product in its earlier stages of distribution so that once the gas pedal on added distribution is pushed, the product itself is accurately, optimally reflecting what consumers say is their 'why' for buying repeatedly.
This is also a vote for patience in expanding the retail door footprint. While some brokers may believe any increase in volume as good volume to have, if there are flaws in the product experience, added distribution will only further expose those weaknesses – risking future delisting if repeat purchase performance falls off. To succeed in steadily increasing overall case volume movement, a core base of repeat buyers (satisfied enthusiasts) must be established, with product trial users added on top of the base.
Category selection and design is vital to long-term success
Please take note, consumers shop categories first and brands second. Likewise, retailers see themselves as category managers. A category is a culturally relevant cognitive title that works to secure a specific use/space/value location in the consumer's brain.
If you've followed our recent articles on radical differentiation, you know how important uniqueness is to generate sufficient category separation from other nearby brand combatants. Ideally, the new brand should occupy its own category space.
The goal of topflight category design is to mine strategic differences that are competitively scalable.
Here's Emergent's top scale principle: the innovation must be attractive to a larger audience and clearly, effectively answer a consumer dietary need or goal – such as 'natural, better for you, plus an important bonus attribute'. What that attribute will be comprises the creative challenge of our work in category design.
Why did Beyond and Impossible scale so quickly?
The product innovation here for both brands was a significant vault ahead for plant-based meat over previous category versions that were more narrowly positioned for vegan and vegetarian users. They could have elected to position their products as an improved plant-based meat for vegans, a narrow, small cohort when compared to other segments of the meat business.
Instead, they pursued the largest addressable market opportunity, cast as 'meat lovers' (which is nearly everyone). This audacious, bold move was built on confidence the product eating experience and taste would live up to the litmus flavor test from beef hamburger fans. Further they created a new category in the fresh meat department – plant-based meat for meat lovers.
Because the product delivered fully on this promise, it fueled word of mouth and consumer enthusiasm/ambassadorship – further closing the loop on trust and credibility. The promise was effectively fulfilled in the candid testimonials of happy users.
Most important however: these brands also conquered the one barrier that often stands in the way of acceptance – perceived risk. How did they manage consumer skepticism about anything novel and new that includes trailing sensory baggage about taste compromises associated with plant-based burgers? The smartly played decadent, indulgent, crave-able, mouthwatering photos of luscious cheeseburgers to build desire and taste appeal said it all. Zero effort here to sell this as a health food (read: tastes bad).
They also benefited from a consumer perception that anything plant-based is better for you and thus why people are looking to add plant-based foods to their diet. The climate message was tertiary social issue icing on the value proposition cake that added 'feels good' to consumption. It also operated effectively as a relevant publicity angle to enhance awareness.
The role of symbolism
Consumers are loathe to tax their brains or burn mental calories trying to determine if a product addresses what they believe the purchase should signal about their values to the world around them. Package symbolism becomes a vital link in respecting this signaling behavior that a purchase confers on the user.
This isn't an invitation to the over-use of certification logos (Whole 30, Certified Organic, etc.) that often clutter up the front panel of many new premium food brand packages. Photography and graphics that billboard the trademark and primary attribute offering from the shelf should intentionally bring visual cues that evoke the brand's deeper meaning.
Consumer social communities are always based on shared values. Those values operate sub-consciously and are on auto pilot. The decision to pick brand A over B is really a social decision. For this reason consumers have learned to quickly scan for symbolism on product packages.
"Consumers do not eat kale because they watched a heartbreaking documentary about the meat industry. They eat it because, by doing so, they send social signals of being enlightened, wellness-obsessed, and socially conscious. They do not watch "Succession" because they like it; they watch it because their friends watch it and they want to participate in the shared experience." Sociology of Business
Halo Top went to market as a high protein ice cream. An odd attribute for ice cream. After carefully listening and then iterating changes to their package, they pivoted to low calorie indulgence and off it went to fame and fortune. Why? Weight management is a highly leverage-able dietary outcome.
Repeat purchase rates are fed by an enthusiastic fan base that shows up in social channel participation. The best influencers are current repeat users who nourish the social channel proof loop about their 'why'.
In reality, the consumer is your true business partner
In Dr. James Richardson's wonderfully insightful and well-written book, Ramping Your Brand, he lands on the ultimate list of questions founders should be asking of their users to inform strategy.
Why do they like your product line? Is the motivating outcome scalable?
Who are the "wrong" consumers"? (i.e., those motivated by non-scalable outcomes or who make insincere trade-offs on taste)
How do they use it in everyday life?
Does it fold well into their daily routines?
How often do they use it? (e.g., daily, weekly, special occasions)
What, if anything, they would change? (e.g., weird after taste, pack size, etc.)
As Richardson reports, consumer packaged foods and beverages are all about "easy-to-shop, easy-to-buy, easy-to-use shortcuts to achieve desired outcomes. Find the right way to sell to consumers, not the right way to turn them into your image of what you want them to be."
If this article sparks interest about optimizing your business on the path to marketplace fame and fortune, use this link to launch an informal get acquainted conversation with us to share your questions.
Looking for more food for thought? Subscribe to the Emerging Trends Report.
Bob Wheatley is the CEO of Chicago-based Emergent, The Healthy Living Agency. Traditional brand marketing often sidesteps more human qualities that can help consumers form an emotional bond. Yet brands yearn for authentic engagement, trust and a lasting relationship with their customers. Emergent helps brands erase ineffective self-promotion and replace it with clarity, honesty and deeper meaning in their customer relationships and communication. For more information, contact [email protected] and follow on Twitter @BobWheatley.