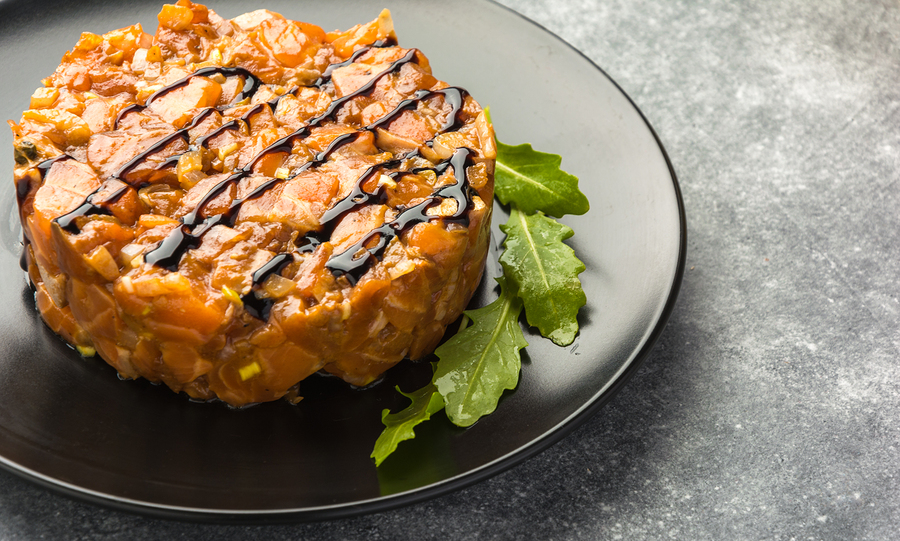 June 24th, 2018
Posted by Emergent
Consumer insight, Culinary inspiration, Culinary lifestyle, Food and wine, food experiences, Food Trend
0 comments on "Mainlining Umami Deliciousness to Secretly Drive Growth"
Yes, the Secret Sauce IS the Sauce
To our friends in the food and restaurant business: want to know how to get people to, in effect, eat out of your hands morning, noon and night? Turns out delicious and umami are littermates and keys to the culinary kingdom of eating satisfaction, smiles and happiness. These attributes sit knocking at the front door of repeat purchase and visits.
Yes, the path to great taste is regularly paved with umami, the fifth taste sense (friend to sour, sweet, salty, bitter) discovered and minted in Japan around 1908 by chemist Kikunae Ikeda. His work determined glutamic acid lies at the foundation of great taste experiences. Ikeda then set about commercializing this epiphany by designing it in crystalline form as a flavor enhancer ̶ commonly known as MSG.
The so-called Glutamate was a shot across the bow in refining and defining what it is that humans experience and love about deeper, crave-able flavor. This discovery helps explain why there are more burger and pizza chains than any other form of foodservice business. A cheeseburger with tomato and ketchup is an umami flavor bomb. Thus, perhaps, explaining its lasting popularity across both geography and generations. Ditto pizza.
How Umami found me
It was in a Galaxy Far, Far Away – the Pacific Northwest's city of Seattle, where my journey begins as a junior home chef on a mission to apprentice the culinary arts. I discovered a cookbook titled The Sixty Minute Gourmet, published by the food editor team at the New York Times. It famously promised to impart basic French technique to the Yankee reader in short order.
I made every dish in the book. Perhaps the chief skill gleaned in the process was saucing and caramelizing. And thus I witnessed how reduction sauces, for instance, could be created to take a plain hamburger patty to an absurdly elevated and refined taste experience. It quickly became clear that any protein or vegetable could climb the deliciousness ladder if a compatible savory sauce pooled above or below.
The sheer act of reducing stocks – vegetable, beef, fish or veal – with butter, wine and in some cases (a little bit of) cream was literally a set-up for injecting umami flavor formally described as concentrated savory, brothy and meaty-ness. Relatively neutral tasting chicken could become a culinary tour de force with a proper sauce.
On commoner ground
Umami isn't just a highbrow culinary concept. The ubiquitous bottle of ketchup also sits high on the umami ladder, and also probably explains why $8.6 billion of the common red condiment is sold every year in America, a per capita spend of $17.85 per person per year, according to Statista. No surprise Heinz owns about $1.4 billion of that lucre. What's at work here, in addition to the brothy meaty-ness, is flavor intensity, mouth feel and a redolent savory-ness. When savory is combined with a creamy-like carrier that takes up residence on the tongue, magic happens.
The intense salty, nutty richness of correctly aged Parmesan cheese provides another umami-bite example; hence why cheese is, in many ways, king of the umami empire. Translating this understanding into business opportunity can be summed in an innovation cornucopia of opportunity.
Condiments, sauces, toppings and marinades can be employed as umami revitalizers, providing transformative power to reinvent otherwise bland and less interesting foods and menu items. Flavor enhancers impart what the senses want in appetizing taste experiences. It can alter the perception of value in the consumer's passion for food adventures. Such as:
Bone broth instead of stocks due to its inherent richness, mouth-feel and flavor depth.
Soy, Teriyaki, sesame oil and other Asian sauces that drive the experience of a noodle way past its hereditary plain and maybe boring self.
Sauces and proteins are a marriage made in heaven and allow not only for amping the delicious quotient but also bringing global flavors for an adventurous twist.
In short – bowls, pasta dishes, proteins, salads, vegetables and sandwiches can all be elevated by cranking up the umami index.
Quick innovations
Sauces and toppings can be a faster path to reinvention and reengineering packaged foods and dishes. Think of umami as flavor paint that accompanies anything it sits on or near, to bring the glutamic acid punch that sends ordinary to extraordinary.
The novel use of fresh real-food ingredients to form the basis of umami richness adds to the alchemy of creating flavor without resorting to the chemistry set. In the end, it is deliciousness that wins. Umami is the envelope that enrobes common foods in something special. The outcome is business growth because of the surprise and delight it imparts.
I know because here at the Wheatley house, Hamburger Soopreez as we call it is one of the most popular dishes on the family menu due to its umami bath. Thanks for getting us on the road Ikeda-san.
Looking for more food for thought? Subscribe to our blog.
Bob Wheatley is the CEO of Chicago-based Emergent, the healthy living agency. Emergent provides integrated brand strategy, communications and insight solutions to national food, beverage, home and lifestyle companies.  Emergent's unique and proprietary transformation and growth focus helps organizations navigate, engage and leverage consumers' desire for higher quality, healthier product or service experiences that mirror their desire for higher quality lifestyles. For more information, contact [email protected] and follow on Twitter @BobWheatley.