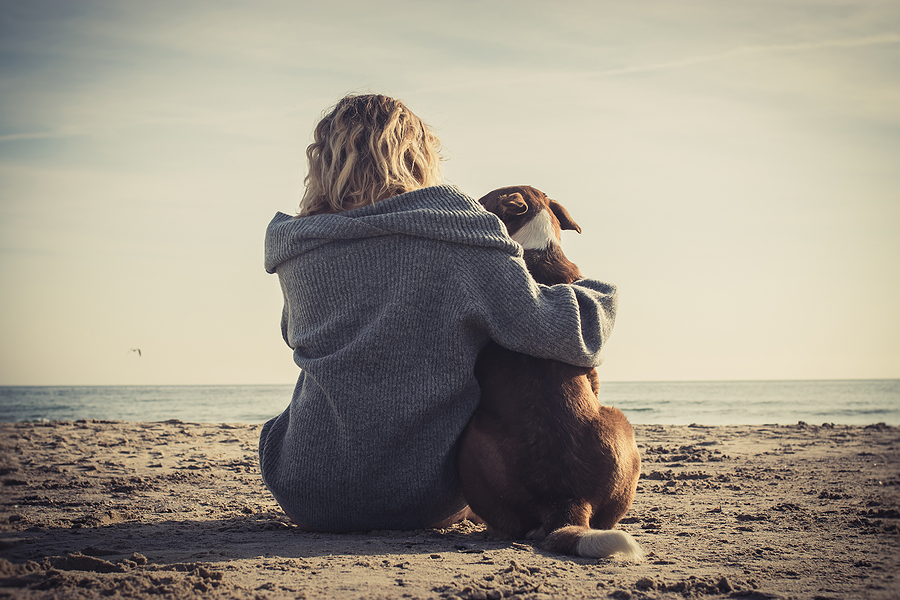 July 8th, 2020
Posted by Emergent
brand marketing, brand messaging, Brand preference, brand strategy, change, consumer behavior, Higher Purpose, Pet care, Pet food, Pet food marketing, Pet nutrition
0 comments on "Pet Food Industry Resilience in Face of Pandemic and Change"
Pets in catbird seat of household spending priority
By Robert Wheatley
While the earth-shaking intensity of COVID-19 and a global pandemic has upended lives, businesses and careers, it has elevated the importance of family pets as important companions in a rocky and uncertain life journey. Witness the stampede to shelters and pet rescue centers as people have swept up stray dogs and cats to join the family during stay-at-home orders.
Even now the pet industry is forecasted to grow by 4 to 7% this year despite lock downs and recessionary trends. Pet food is a strong, maybe recession-proof, business that is likely to retain its momentum for the very reason pets are meaningful players in the health and wellbeing, and possibly sanity, of their owners.
The marketing game plan for pet brands may shift towards the emotional dynamic of the human/animal bond more so than nutritional specsmanship, a fact-based common feature of brand communication during the last 10 years. Now more than ever, there is a concerted need for insight and understanding of how pet parent attitudes and needs are changing as a result of the pandemic.
History shows pet food to be a unique industry forever grounded in a growing, visceral enthusiasm for furry creatures who over time have moved from the barnyard to the backyard, to the living room and now are often found at night in the bedroom cozying up with their owners. The genesis story of this cultural evolution is fascinating and was set in motion by an unexpected world-class crisis event.
Who is making the pet food?
It was 2007 when the pet food world was turned on its head, disrupted and capsized with news of surging pet fatalities traced to tainted Melamine ingredients from China. Remarkably, it wasn't the poisoned food or pet deaths that caused a complete industry shake-up. As the crisis unfolded, media working to trace the Melamine source determined that one company in Canada, Menu Foods, was manufacturing more than 100 different brands of pet food.
Instantly the tens of millions spent in brand advertising and equity building for some of the largest industry players was rendered inert. Brand reputations, constructed on years of claims about carefully formulated, created foods, were upended as the perceptions of food-making craftsmanship took the torpedo of outsourced – and apparently unsafe – production.
Almost immediately web sites sprang up around the "truth about pet food" as attention turned to deconstructing what exactly was inside the little brown nugget known as kibble. The largest and most popular foods were primarily grain-based products, a relatively inexpensive ingredient that flew against the marketing imagery of meat being the top nutritional anchor.
A new theme emerged as smaller boutique pet food brands making higher-quality pet foods suddenly got their day in the sun. Pet parents everywhere learned that dogs and cats are primarily carnivores, and their ancestral diets were closely linked to consumption of meat and fish proteins.
The definition of a high-quality pet food was restaged to a new recipe paradigm. The idea of 'dogs-descended-from-wolves' made intuitive sense to consumers as they resonated to the idea that pets aren't grain (corn) eaters.
Dawn of the grain-free juggernaut
Sales of emerging premium brands like Wellness, Nature's Variety, Merrick and Champion Petfoods' Orijen brand shot up as pet parents began to upgrade the food they served to Fido. They started to pay closer attention to product labels, ingredient statements and sources. Orijen became the first brand to telegraph the percentage of meat protein in their formulation, under the story that more meat protein was indeed better and compatible with the nutritional needs and eating anatomy of dogs and cats.
The race was on to embrace grain-free as a category with marketing activity now devoted to focus on higher quality and so-called 'human grade' meat, poultry and fish ingredients inside the bag. Driving the grain-free momentum was a continued premiumization of the entire pet food industry. Pets were increasingly valued family members and food quality emerged as a symbol of investing in the health and wellness of four-legged, furry children – mirroring the healthy eating trend at the human dinner table.
As a business segment, grain-free pet foods emerged as the top volume growth producer at retail. Not lost on brands in every segment of the market, most companies joined the rush to create their versions of grain-free foods given the nomenclature had become a reference standard for healthier diet.
As evidence mounted that growth was to be had in the grain-free segment, Petco became the first big box retailer to fully re-set their stores, shifting prime in-store real estate to featuring the growing high quality brand players, while mass brands were pushed to the back of the shelving bus.
Investment followed to play in the quality end of the pool
The volume business 'cheese' was moving in pet food and naturally, investment followed as equity capital got involved among emerging brands such as the Catterton Partners acquisition of raw food category leader Nature's Variety.
Large cap strategic players made their moves when grain-free superstar Blue Buffalo was snapped up by General Mills; JM Smucker bought Big Heart Brands gaining the Natural Balance business in the deal; and Nestlé landed Merrick Petcare to operate alongside their established Purina Petcare business. Testimony to the vast changes in consumer behavior and brand preference, Proctor & Gamble got out of the pet food business entirely, selling their limping Iams business to Mars Petcare, makers of Pedigree.
Super premium pet foods were once the exclusive province of independent pet retail. However, premiumization trends are now impacting the channel traditions as higher-quality brands show up in mass and grocery retail to meet the demand for better quality pet foods. There's ample evidence that consumers are undeterred at higher average price points. General Mills made quick moves to use their clout in moving Blue Buffalo to supermarkets. While the Blue Buffalo business has suffered declines as independent retailers reacted negatively to the channel move, the grocery volume has more than offset the losses. Pet food has become a balance sheet darling for General Mills to tout during their quarterly reports to the Street.
Growth of pet food sales in e-commerce has been nothing short of phenomenal as people cut down on shopping trips and show interest in no-contact purchasing via online stores like Chewy and Amazon. Industry watchers anticipate there will be more consolidation as pet food continues to show its resilience in an otherwise shaky business and retail environment.
What lies ahead in pet
One key area of vulnerability in pet food is supply chain as the meat processing industry was felled by hyper-spreading of the virus in employee-packed plants. Stability in the sourcing of protein ingredients will be vital to industry health in the coming months.
On another front, in July 2018 the industry was upset by a report from the FDA that implicated grain- free foods as a potential contributor to Dilated Cardiomyopathy (DCM), a potentially fatal heart disease in dogs associated with low Taurine intake, an important amino acid. The FDA felt persuaded to list brands that were under review in their research, and the media firestorm around it created a wave of consumer and veterinary concerns about safety and which foods could be served with confidence.
The industry responded first by working collaboratively with the FDA on their investigation, while also creating new "wholesome or ancient grain" versions of their foods for pet parents who wanted the option. More recently, peer-reviewed research from third-party sources has been published that concludes the onset of DCM conditions is not diet related but mostly hereditary.
While many brands have experienced real setbacks in their grain-free business, it is expected the new information on DCM, as it works its way to consumers and retailers, will help restore confidence and close the chapter on safety concerns.
Marveling at the human/animal bond
With pets front and center, playing an important role in family life while people spend more time at home, it will be interesting to observe if pet brands make the emotional relationship a centerpiece of their marketing efforts. More insight research is needed to understand the nuances of this significant pet / pet parent relationship and how it has changed during the pandemic.
Alvarez & Marsal, along with partners Emergent Healthy Living brand marketing firm, Brand Experience Group (BXG) insight research company, and Starcount social media listening agency, are approaching legacy and emerging pet brands with an insight proposal.
The pandemic research project combines quantitative and qualitative methodologies to discover the changes delivered by COVID 19 to pet parent attitudes, concerns and purchase behaviors. It is the intent of the research to reveal a new understanding of where the pet food business should navigate over the coming months and the next few years.
For more information on the project, contact Wes Arens at Alvarez & Marsal, [email protected] or Mike Bambrick at BXG, [email protected].
About the author: Robert Wheatley is the CEO of Chicago-based Emergent, The Healthy Living Agency. Emergent helps CPG, retail and lifestyle brands erase ineffective self-promotion and replace it with clarity, honesty and deeper meaning in their customer relationships and brand communication. For more details on Emergent's pet care experience and credentials, click here to view or download an overview.
Looking for more food for thought? Subscribe to the Emerging Trends Report.
Bob Wheatley is the CEO of Chicago-based Emergent, The Healthy Living Agency. Traditional brand marketing often sidesteps more human qualities that can help consumers form an emotional bond. Yet brands yearn for authentic engagement, trust and a lasting relationship with their customers. Emergent helps brands erase ineffective self-promotion and replace it with clarity, honesty and deeper meaning in their customer relationships and communication. For more information, contact [email protected] and follow on Twitter @BobWheatley.