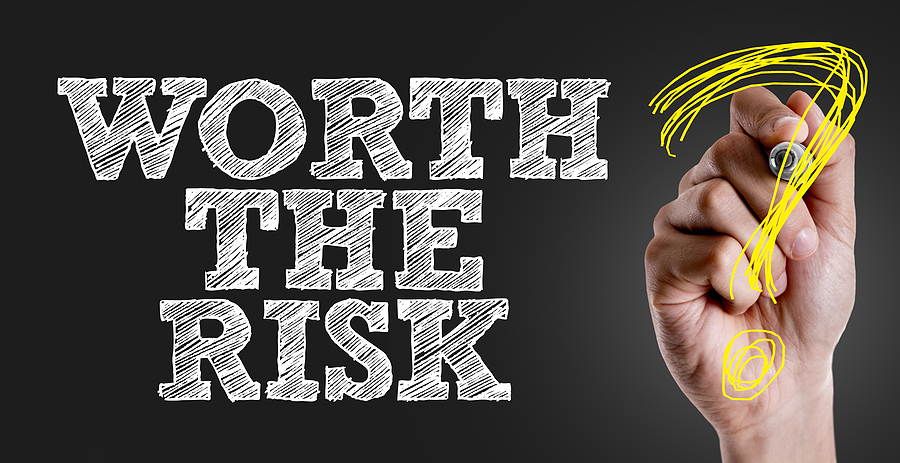 August 20th, 2020
Posted by Emergent
brand advocacy, brand marketing, brand messaging, Brand preference, brand strategy, consumer behavior, Consumer insight, Content Marketing, Emotional relevance, engagement, Higher Purpose, Human behavior, Marketing Strategy, Retail brand building, Social media, Transparency
0 comments on "Marketing Effectiveness Depends on Respect for Human Behavior"
Three ways to overcome marketing's biggest challenge: risk avoidance
For many years marketing communication was not sufficiently informed by behavioral psychology and a deep understanding of how humans prefer one product or retailer over another. Brand campaigns were hit and miss, sometimes landing on the right note or idea and in other instances failing to create any real engagement. Do you know with 100 percent confidence if your brand communication is wired properly for human effectiveness? Read on.
What lies at the foundation of disconnects and misfires?
Rory Sutherland, Vice Chairman of my former employer Ogilvy & Mather said it best in his precedent-setting book on the subject, Alchemy: "It is thinking without thinking that we are thinking." Every human is hardwired to dodge perceived risk. Our purchase behaviors are 100 percent driven by trying to avoid making a bad decision. As Sutherland describes so accurately, "a 1 percent chance of nightmare dwarfs a 99 percent chance of a 5 percent gain."
And perhaps most important, it is the sub-conscious side of the human brain that informs these decisions and actions, not the rational and learning side that is frankly, lazy, and defaults to the far smarter area of the brain that is operating at greater capacity below our conscious awareness.
More than a few brand minders think marketing effectiveness is resolved by providing logical, fact-based evidence and arguments for why a product or service is the best choice. It is, afterall, a convenient way to answer the company desire to self-promote new innovations and technologies. Yet again, humanity steps in to deny those assumptions for the very reason people are not analytical, fact-driven decision-making machines. Complicated messaging that taxes the consumer brain remains an unwitting invitation to tuning out entirely. This kind of outreach is directed to the learning area of our mind that reflexively seeks to avoid burning mental calories and, thus, simply ignores it.
Imagine for a moment if you could fully dial in the psychological keys to engagement and position your marketing communication correctly to respect what we now know about how people behave and will continue to behave until the end of time.
So powerful is the motivation to avoid unpleasant surprises that people resort to a variety of risk-mitigating behaviors on the path to purchase.
The Power of Uncertainty
At this point you may observe in stark relief why it is so important to access the knowledge and skills of strategic and creative craftspeople to build your brand story. Ironically the logical, rational argument is often the least effective. Powerful communication does not always follow the linear path of a + b = c. While Emergent might describe itself as a marketing communications firm, in reality we are Behavioral Messaging Architects.
Wine tastes better when poured from a heavier bottle.
Pain relievers are more effective when people believe they are expensive.
Anything in scarce supply immediately becomes more desirable.
We live in an uncertain world. At any given time there is limited trustworthy information available to people. Yet consumers crave the illusion of certainty and so are uniquely drawn to signals of honest intent. This works effectively because it lowers the chance of a purchase decision being disappointing.
Humans are famous for claiming to be rational thinkers when in reality their actions and decisions are influenced through perceptions, emotional cues, and visual signals of trust and integrity. In our daily vigil to avoid unpleasant surprises people resort to cues that help resolve their requirement for certainty.
The real function of earned media strategy is risk mitigation. When products are vetted in credible examination by third-parties, people believe the claims are verified through an independent source. Not so much the words as the source, context and environment in which the words appear.
Even more important is social proof and word of mouth for the very reason that people believe other people before they accept the assertions and claims made by a business. More on this later.
Wisdom of crowds is simply that. If a product is perceived to be popular and used satisfactorily by many then likely it won't be terrible.
Why has transparency surged as a viable path to better brand relationships? Because at its core, the act of being transparent is a demonstrable, visible move to embrace honesty and thus remove risk. Transparency has real leverage attached to it because it helps solve the uncertainty faced by consumers each and every day.
We did this to great effect for Champion Petfoods (makers of Orijen and ACANA brands), creating the pet food industry's first Transparency Council as a platform to build independent assessments of truth and honesty about how Champion made their pet food and sourced their ingredients. Important here was the symbolism and trust signal created by the Council's very existence and a regular calendar of content produced that leaned heavily into validating through observation what Champion promises. It was a bold move at the right time.
Overcoming DNA-embedded risk avoidance
If risk perception stands between your brand and its future growth prospects, it only makes sense to work hard at mitigating it. It's important to note here that rational arguments aren't going to succeed. Signals of honest intent and credible voices however can be enormously effective.
Let's begin by unwrapping the two secrets to effective messaging:
First, people do not buy things, they purchase meaning and context. What are you giving them that imbues your brand with a higher purpose and thus a purchase takes on greater meaning as a visible symbol of their values and beliefs?
Second, the hero of your storytelling isn't the brand. It is the consumer; their wants, needs, passions, concerns and desires, with the brand positioned as coach and expert advisor on their life journey. Don't compete with the consumer for the hero role! Said another way, talk about them more than yourself.
Three ways to overcome risk
1. Perhaps most important is understanding the end goal is cultivating trustworthiness. How can your company and brand humanize itself and mirror the very best qualities people look for in those they implicitly trust?
Those qualities include:
Empathy
Care
Responsiveness
Unselfishness
Openness
Truthfulness
Being strong enough to admit mistakes
Actions speak much louder than words, so the question here is how does the company operationalize and behave in a manner that respects these principles and assures they are held in high regard by employees.
2. Enlisting the voices of outside, independent, objective observers and experts to validate your promises and claims. This may sound like an analytical approach, but the devil is in the details of how this is done. The symbolism of allowing others to report is a significant move. What is reported on matters – your responsiveness, humanity, caring, truth-telling and unselfish acts are far more persuasive than your technology, recipe, formulation and production prowess.
Embedding a higher purpose in how the company operates and its reason for being will go a long way to informing this approach fully and successfully. You can read about Harnessing the Power of Purpose in greater detail here.
3. Social proof and user-generated content (UGC) are the twin social media strategies that work to take risk out and replace it with believable evidence of performance and satisfaction. Trust in brands and corporations have been in decline for years.
This is why social channel strategy and encouraging user-generated content is so vital on the path to risk abatement. The honest, unscripted accounts of experiences and outcomes from real people are testament to what you want others to believe about the benefits of using your product or shopping your store.
When Emergent goes to work on creating a messaging platform for a client brand, we focus on purpose, cause, context, deeper meaning, emotion and effect. We look for visual signals that flag honest intent for the very reason we know these characteristics and words are more powerful than fact-based stories.
It is difficult to accept that humans are not rational and logical players in your marketplace. However, once this is understood and embraced, a whole new world of repeatable effectiveness is ushered into the marketing plan for the very reason it is built on real respect for the human we wish to serve.
If you would like to discuss in greater detail how this applies to your brand or store, use this link and let's start a conversation.
Looking for more food for thought? Subscribe to the Emerging Trends Report.
Bob Wheatley is the CEO of Chicago-based Emergent, The Healthy Living Agency. Traditional brand marketing often sidesteps more human qualities that can help consumers form an emotional bond. Yet brands yearn for authentic engagement, trust and a lasting relationship with their customers. Emergent helps brands erase ineffective self-promotion and replace it with clarity, honesty and deeper meaning in their customer relationships and communication. For more information, contact [email protected] and follow on Twitter @BobWheatley.