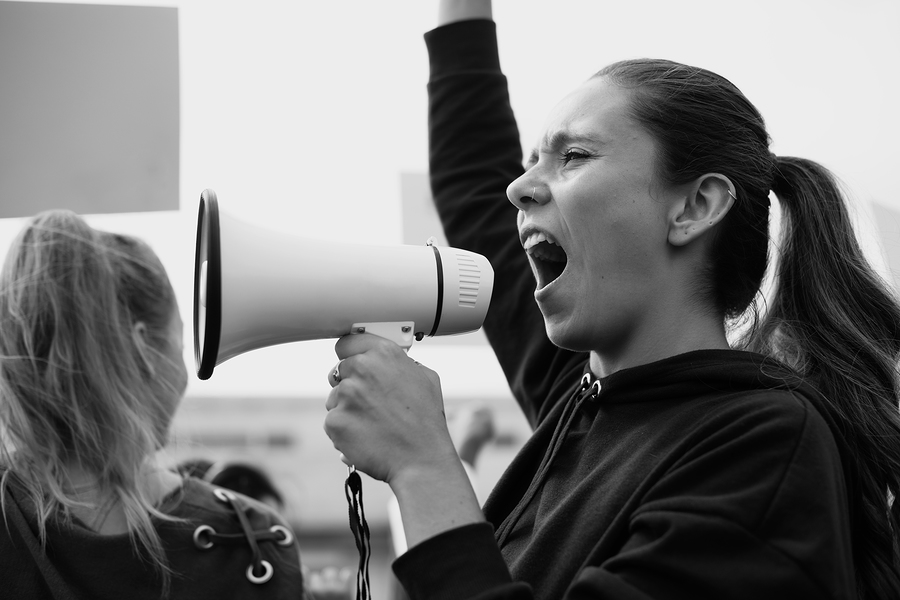 May 24th, 2020
Posted by Emergent
brand marketing, brand messaging, brand strategy, branded content, Consumer insight, Content Marketing, Digital marketing, Emotional relevance, Growth, Higher Purpose, Marketing Strategy, Public Relations, Social media, social media marketing, storytelling, Transformation
0 comments on "It's About Storytelling – Not Story-YELLING"
The five essential guideposts to successful brand communication
In a recent article about the COVID-19 disruption of conventional marketing strategies, an industry contemporary weighed in to say change is here. He opined that the latest digital media platforms must be deployed as relevant vessels to convey the product sales-building message. The story was a remarkable resurfacing of a fundamental mistake now driving an unnecessary (and unwanted) wedge between many brands and their users.
You can no longer game your way into someone's heart and head. When every media form or channel is viewed as a pipeline for pushing messages designed to interrupt and snare people who are trying to consume useful content, the product messaging gambit represents a form of marketing denial about how brand relationships are created.
A classic (but now worn) example of this is the misuse and abuse of social channels, treating them as yet another promotion broadcast medium with some begrudging two-way conversation sprinkled in.
We simply can't look at marketing outreach as "persuasion" any longer, a type of digital bullhorn to broadcast product features, dressed up to look like a more educational piece of publishing. People see right through it. Moreover, they won't stand for it, sit for it, hear it, consume it or engage with it.
When marketing dollars become precious and every one of them needs to perform more powerfully, it only stands to reason that dialing into cultural context to enhance message effectiveness is important.
Brands must become trusted sources and resources
The relationship brands build with consumers must evolve.
Consider how real, human friendships are created and nurtured. And how real friends communicate with each other. There's a difference between telling and yelling in both conversational context and messaging construction.
The great brand storytellers know who the hero must be – it's the consumer and not the brand. Yellers see things from the polar opposite angle, casting the brand and product as hero of every message. The brand's role should be depicted as trusted guide and expert that operates in service of improving the consumer's life.
Impactful stories show how the brand fits into an idealized narrative around the consumer's aspirational lifestyle. As we conveyed in an earlier article, Health is the New Wealth.
Five guideposts to effective brand communication
Relevance
Effective stories always follow a basic element of human truth. If brand relationships must operate more like human friendships, then what people fundamentally need should be factored into the communications messaging platform. People want to:
Feel safe
Be loved
Be valued
Inspire others
Be successful
Stories should address what's relevant to user needs and desires.
Social influence
Leveraging trends is important. People follow them, talk about them, share with others and through this process 'collective wisdom' forms to validate the acceptability and popularity of cultural developments. Whether that's adopting new tech platforms like Zoom, TV programs such as the runaway success of Tiger King, use of e-commerce channels to shop, or a surge in home baking, emergence of new trends is not to be overlooked in content calendars.
Stay-at-home is one of the most compelling, dynamic and influential trends of all-time. It presents a treasure trove of opportunity for guidance and conversation on topics ranging from how to re-set the home for work and learning, to spending more time with the kids, to exercising culinary muscles.
Reciprocity
People are hard-wired to recognize, appreciate and reciprocate when experiencing self-less, useful and helpful behaviors. When brands stop looking at customers as walking transactions and see them as real people who need support, the entire dynamic of the consumer-to-brand relationship starts to change.
Unselfishness is an admired human characteristic that when added to the brand voice and outreach, paves the way for a respected and trusted relationship.
Educational experiences that help improve expertise and knowledge can be a wonderful way to hone the brand's role as expert guide and coach.
Emotional intelligence
A lot has been written lately about the value of Artificial Intelligence (AI) and no doubt there are areas where data can be applied to improve decision-making. Targeted media selection would be a prime example. But it can also be a false god. The brand's goal isn't to be the one that measures but rather the one that matters.
Imbuing your brand with deeper meaning and higher purpose is the on-ramp to emotional forms of communication. When emotional connections take root between a consumer and brand – the relationship crosses a chasm from habit to ritual. Jasmine Bina, respected brand strategist and noted author recently published on the topic, saying "it only makes sense that when our daily habits are prevented, we hold on even tighter to the rituals that define us."
Deeper meaning is a matter of perspective. Pet food brands transform when they understand they are not in the pet food making business. Instead they are selling an instrument of love for furry family members and a perception of elevated health, wellness and longevity. Bina quotes noted neurologist Donald Calne: "The essential difference between emotion and reason is that emotion leads to action while reason leads to conclusions."
What are the emotional catalysts in your business that will cause people to pause, feel emotionally involved and act?
Authenticity
People yearn for the real and more authentic brand voices that are less formulaic and more credible – in part because the brand communication is human and conversational. People want to believe. To do so, though, they need to trust first and it's harder for people to trust companies over the experiences and opinions of other consumers.
This may be the most important endorsement there is for social community building. It is when the voices of outside, third parties are enlisted that the requirement for authenticity is really served.
Authenticity and trust are siblings. Authentic means real, true and is less about false prophets, theater, artifice and magic. If the consumer were with us when we build stories they would say, "just talk to me like a person and remember it's about me, my life and search for meaning and purpose, and not about you and your secret sauce and technical prowess."
The obvious question then is how the brand comes to play. Messaging must be framed around consideration of the brand's values, positioning and purpose. Which begs the question, what is the brand's deeper meaning and higher purpose? Once that is correctly defined, the right messaging flows because it's embedded with authentic, trustworthy, human characteristics.
So, my friend…examine your brand messaging strategy.  Is your brand supportive and telling – or self-involved and yelling?  Which friend would you rather have?
When this process is dialed in correctly, the outcomes can be transformational for engagement levels that lead to sustainable business growth.
Emergent stands ready to help you create powerful, meaningful and relevant brand stories. Use this link to let us know if you would like to discuss further.
Looking for more food for thought? Subscribe to the Emerging Trends Report.
Bob Wheatley is the CEO of Chicago-based Emergent, The Healthy Living Agency. Traditional brand marketing often sidesteps more human qualities that can help consumers form an emotional bond. Yet brands yearn for authentic engagement, trust and a lasting relationship with their customers. Emergent helps brands erase ineffective self-promotion and replace it with clarity, honesty and deeper meaning in their customer relationships and communication. For more information, contact [email protected] and follow on Twitter @BobWheatley.