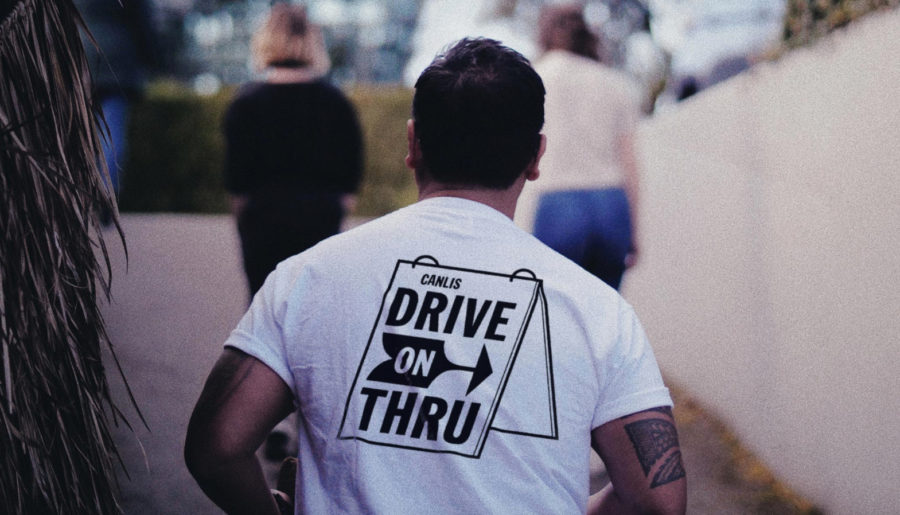 March 15th, 2020
Posted by Emergent
Brand preference, brand strategy, change, Consumer insight, Emotional relevance, food experiences, food retail strategy, Food Trend, Higher Purpose, Human behavior, Navigation, Pet food, Restaurant trends, Social community, Social media, Transformation
1 comment on "Building Trust in the Midst of Fear"
Efforts to create, innovate and communicate will inform your brand's future
You've undoubtedly run across the 'dystopian future' movie storyline, usually brought on by some cataclysmic disaster with intrepid or hysterical survivors running into a grocery store, only to be greeted by empty shelves while wading through torn packaging detritus everywhere. I had this movie-like experience only last night at the Mariano's supermarket nearby. I witnessed the fear-driven cart Olympics mad dash as aisle after aisle of products were emptied save a lone, bruised apple and a dented, torn box of cereal left dangling precariously on an otherwise barren shelf.
Uncertainty and media drama are partners in the perceptual stew that pushes people into behaviors normally reserved for cinematic storytelling. Fear of the unknown grips as the house now achieves safe haven sanctuary status and toilet paper becomes one of the most elusive, rare and sought-after commodities in the nation.
Keep Calm and Carry On
In 1940 at the height of the Blitzkrieg (The Blitz) that showered Great Britain with bombs in the night, dropped indiscriminately on London neighborhoods, the government released its now famous poster Keep Calm and Carry On. This statement became a dominant theme embraced by incredibly brave British citizens in the face of unrelenting catastrophe and sharpened their resolve to weather the life-threatening storm.
Right now, today, you have an opportunity to help your customers Keep Calm and discover the opportunities presented by a large dose of enforced family time and homebound adventures and experiences. Creative, innovative thinking and generous outreach is the required skillset.
Lemonade from lemons
The foodservice industry is taking it on the chin. In Seattle, the hardest hit city in the nation from COVID-19, business has virtually disappeared from restaurants as people remain home. Arguably Seattle's finest dining establishment, Canlis, an iconic example of culinary quality that has led the dining scene there for decades, elected to close.
Chef-owner Tom Douglas told Restaurant Business magazine revenue was off by 90%, which might as well be 100%. Nonetheless, Douglas' response was instructive to us all. He announced the opening of three concepts based out of Canlis kitchens that will serve the takeout, drive through and home delivery market segments. The Bagel Shed will offer breakfast options; Drive on Thru will provide lunchtime burgers, veggie melts and salad; Family Meal will offer a rotating menu of dinner entrees and a bottle of wine delivered to your door. A creative deployment of solutions and assets that helps keep the team employed while answering the opportunity for off-premise consumption business.
Salve for Uncertainty
Communication, and lots of it, is required in these unprecedented times. Your motivation is not only to inform users of what your business is doing to keep the flow of goods and services they need safely in motion, but also to express care and concern for their health, wellbeing and happiness.
The schools my daughters attend are now closed. My youngest is a dancer, and her classes and performances have been cancelled. My oldest is an ice skater and the rink is shut and practices stopped. What we have going is each other, our wonderful dogs, more time together and adventurous spirits.
How can your brand operate as coach and guide for family activities, more hands-on experiences with the pets, and a renewed focus on home-prepared meals? With no sports, no concerts, no large group events of any kind, the marketplace may well be listening and consumers more open to engagement than ever before. There are certainly wayyy fewer distractions competing for precious attention.
Your brand's ability to operate as an enabler and resource is important in this environment. Social communities can become outlets of shared experience. In Chicago, the Nextdoor online community bulletin board is on fire as people share thoughts, ideas and concerns on the changes occurring before us. One of the most active conversations is around the status of fresh food supplies in local supermarkets and guidance on who has what.
People want to share and engage with each other
We have arrived at a new era where businesses increasingly understand they are about more than manufacturing, retailing and commerce. Companies have discovered their growing role in authoring the greater good. This self-discovery opens the door to building a more human and approachable brand that understands relationships with users are increasingly like real, human friendships and the natural reciprocity that exists in that personal dynamic.
When brands talk, walk and behave in a more human and relate-able manner, they become more resonant and trustworthy. You have been handed an extraordinary opportunity to help people in the midst of a trying storm. Empathy is a great characteristic and will serve you well as people embrace your voice of reason and support.
Looking for more food for thought? Subscribe to the Emerging Trends Report.
Bob Wheatley is the CEO of Chicago-based Emergent, The Healthy Living Agency. Traditional brand marketing often sidesteps more human qualities that can help consumers form an emotional bond. Yet brands yearn for authentic engagement, trust and a lasting relationship with their customers. Emergent helps brands erase ineffective self-promotion and replace it with clarity, honesty and deeper meaning in their customer relationships and communication. For more information, contact [email protected] and follow on Twitter @BobWheatley.